PINETOP-LAKESIDE — Last November the Town of Pinetop-Lakeside tabled the Billy Creek pedestrian bridge agenda item at the request of Public Works Director Matt Patterson.
At the Sept. 19 council meeting the item was on the agenda again, this time moving forward. Rawlings Specialty Contracting, the only bid received in the amount of $1,266,485 was unanimously awarded the contract for the project which will begin once the Notice to Proceed is received.
Patterson requested the item be tabled last year because he learned that the Arizona Department of Transportation (ADOT) could possibly make a HURF (Highway User Revenue Fund) exchange for funding, allowing Pinetop-Lakeside to be in charge of the project instead of ADOT. ADOT approved the exchange and an invitation to bid was issued by the town on September 11.
The project actually began in 2012 when it was added to the Northern Arizona Council of Governments (NACOG) Transportation Improvement Plan (TIP) due to the construction of Blue Ridge School District's Porter Mountain Campus. There was concern for the safety of students who would be walking from the Porter Mountain Campus to White Mountain Boulevard over the narrow highway bridge which can barely accommodate two lanes of traffic.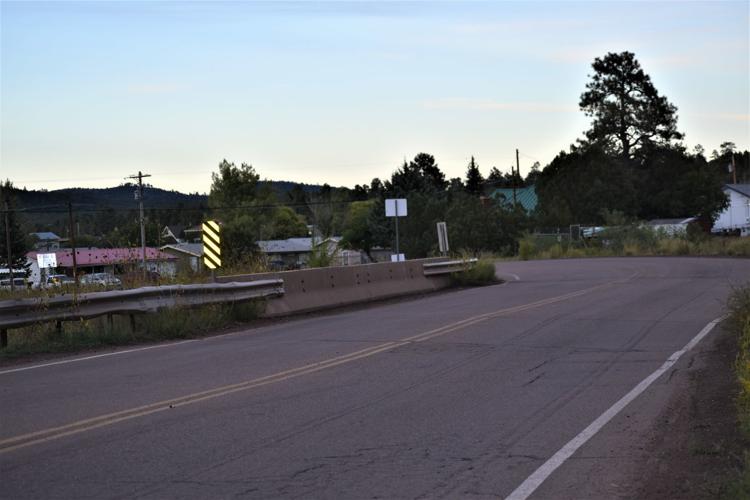 Though the project was considered a priority for the community, extensive planning for this federally-funded project was required.
ADOT spent several years and several hundred thousand dollars doing environmental studies to protect Billy Creek, and engineering for the unique pedestrian structure.
Council actively discussed the merging of the HURF monies and moving forward with the Billy Creek project. ADOT distributed $18 million from the General Fund in August 2019 to cities and towns across the board, equating to $197,000 each in unanticipated funding.
Mayor Stephanie Irwin clarified the issue saying, "We cannot lose money. The $197,000 extra from HURF is not something we were counting on."
"If we say no," added Patterson, "we would have to pay back the cost of design. All work prior would have to be paid back, which is about $500,000 to $600,000."
Irwin later clarified with the Independent that since this project has gone on for years and they have already spent a considerable amount of money on it, they must find it in the budget to complete it.
Preparation for the construction project was begun by the town late last year by moving utilities along the bridge area.
The pedestrian bridge will be built alongside the current highway bridge to allow safe passage for all pedestrians.
Patterson anticipates the project will be completed within 360 days.