NAVAJO & APACHE COUNTIES — A rash of deaths and illnesses linked to vaping may have been caused by toxins added to the nicotine and marijuana-laced smoking devices to increase profits or serve as a thickening agent.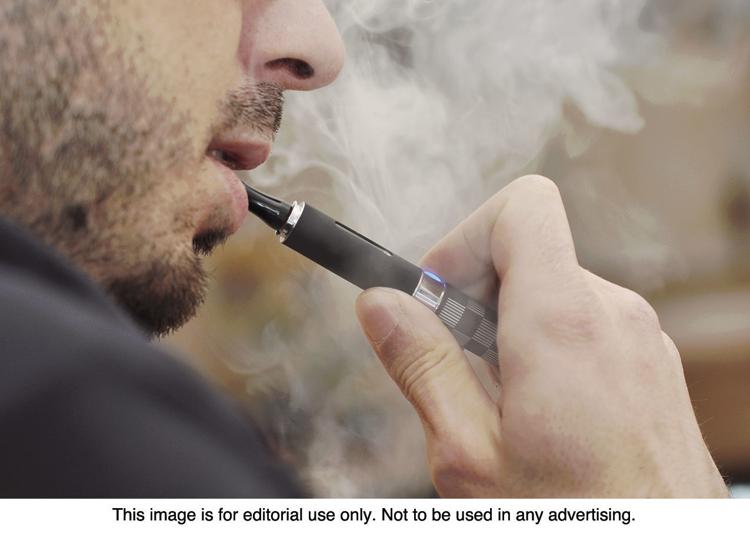 The federal Centers for Diseases Control (CDC) recently identified "vitamin E acetate" as a "very strong culprit" in vaping-related drug injuries that have sickened 2,000 people and killed 29.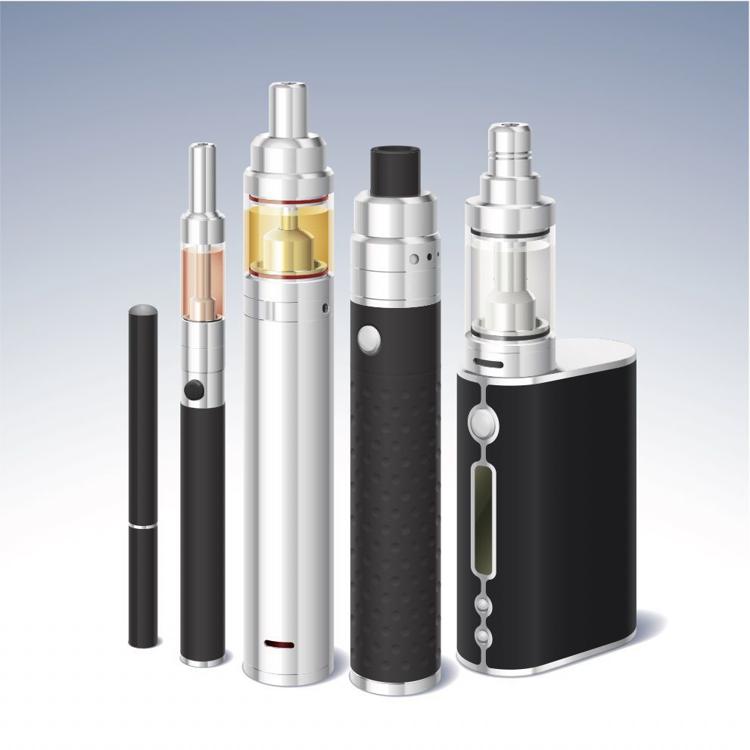 Vaping remains the latest craze among teenagers, since the pen-like devices produce little smoke and allow teens to smoke covertly – even on campus.
Although conventional drug use among teens has generally declined, vaping has soared, according to recent surveys. About half of teens use alcohol and about 25 percent use e-cigarettes or vape THC. A somewhat smaller percentage smoke pot or cigarettes.
In both Apache and Navajo counties, e-cigarettes have become the most frequently used drug, according to the statewide teen risk survey. Health experts say the trend has accelerated in the past year since the data was collected, based on surveys with about 150 students in each county at each grade level.
For instance, in the past 30 days 22 percent of students in both counties report use of e-cigarettes. Only 7 percent say they've smoked regular cigarettes.
Next comes alcohol – 15 percent in Apache County and 19 percent in Navajo County. About 8 percent of Apache County students and 10 percent of Navajo County students say they've had an episode of binge drinking (five drinks at a sitting) in the past 30 days.
About 7 percent of Apache County teens and 17 percent of Navajo County teens say they've used marijuana in the past 30 days.
Vaping use has jumped among teens – in part because of the flavored smoke laced with nicotine or THC, the psycho-active ingredient in marijuana.
The toxins were mostly added to unregulated vaping products, mostly obtained from friends or on the street. The CDC verified vitamin E Acetate in the lungs of 29 patients who had the potentially fatal reaction. The scientists did not rule out the possibility that other toxins may also be present.
The doctors also tested for plant oils, petroleum distillates and other substances.
Most of the patients tested were younger than 35 and 86 percent said they vaped THC laced products. Most obtained the products from friends or on the street. Most vaping products include a mix of chemicals. The vitamin E acetate increases profits by diluting the THC and serving as a thickening agent.
Vaping now accounts for about 30 percent of the market for legalized marijuana, with a rising number of teens drawn to the products – which are flavored, mild and easy to hide.
The legalization of marijuana in 10 states created a market for vaping THC, which is extracted from the whole marijuana plant by various methods and reduced to an oil that can be vaporized. The products generally add other ingredients – like propylene glycol used in fog machines – to create smoke.
However, marijuana remains a federally controlled substance, which has sharply limited research into the health effects of THC and other additives to vaping. E-cigarettes have undergone more research. Studies show vaping either THC or nicotine produces fewer harmful carcinogens and potentially harmful chemicals than either joints or cigarettes. However, nicotine remains one of the most powerfully addictive substances and the brew of chemicals in THC vaping products remain largely unstudied. Both substances have a more pronounced effect on the developing brains of teenagers than on older adults.
Meanwhile, the legalization of marijuana in many states has led to a big rise in the supply and a drop in prices. A Rand corporation research paper said that an oversupply of marijuana in Oregon after legalization cut prices by 50 percent, from $1,200 a pound to $500 a pound. Some of the extra supply has affected prices in the illegal marijuana markets as well.
In Apache and Navajo counties, alcohol still remains by far the most available and widely used drugs. However, vaping both nicotine and THC has increased rapidly, according to the annual statewide survey of teen risk behaviors.
In both counties, roughly 25 percent of students say drugs are easy to get – and about two thirds say they don't think using drugs poses much of a health risk.
In Navajo County between 8th and 12th grade the percentage of students using alcohol rises from 50 percent to 55 percent. The share smoking cigarettes goes from 20 percent to 39 percent and the lifetime use of e-cigarettes rises from 28 percent to 40 percent. The use of marijuana rises from 25 percent to 45 percent.
Teens generally get their alcohol at parties, at home or by giving an adult money to buy it for them. They get their marijuana mostly from friends, at parties, at school or from someone with a medical marijuana card.
In Apache County, between 8th grade and 12th grade, the percentage of students who have used alcohol went from 25 percent to 50 percent. The share who have smoked cigarettes went from 20 percent to 40 percent and the share who have smoked e-cigarettes went from 24 percent to 45 percent. The percentage who have used marijuana went from 15 percent in eighth grade to 43 percent in 12th grade.
Most get their alcohol at parties or from relatives – although giving adults money to buy liquor accounts provides a ready source for 33 percent.
Peter Aleshire covers county government and other topics for the Independent. He is the former editor of the Payson Roundup. Reach him at paleshire@payson.com