SHOW LOW — Last week, Firehouse Subs restaurant in Show Low hosted a dedication ceremony to present over $54,000 in combined grants to three local fire and police departments. The awarded funds originate from grant requests submitted to Firehouse Subs Public Safety Foundation.
Of the three grants, two were presented to Apache County agencies and one was presented to a Navajo County agency.
Springerville Police Department in Apache County purchased seven ballistic shields valued at $4,095.01.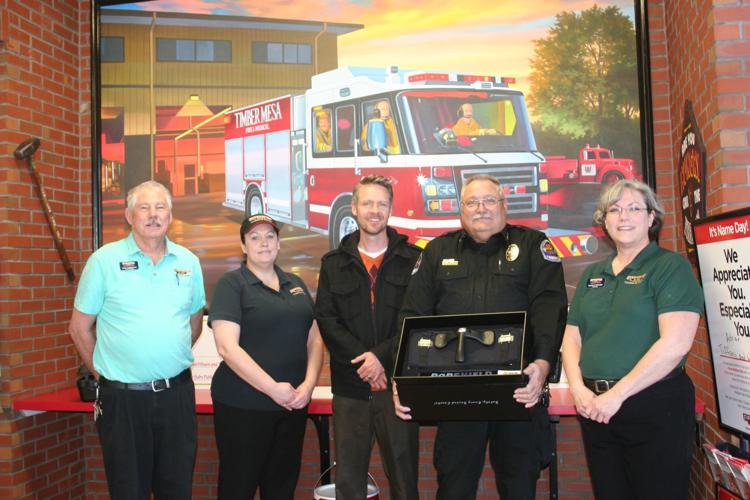 Greer Fire District, also in Apache County, was awarded $35,882.24 to purchase TNT Storm Extrication Equipment which included a spreader, cutter, Cumbi tool, ram and accessories.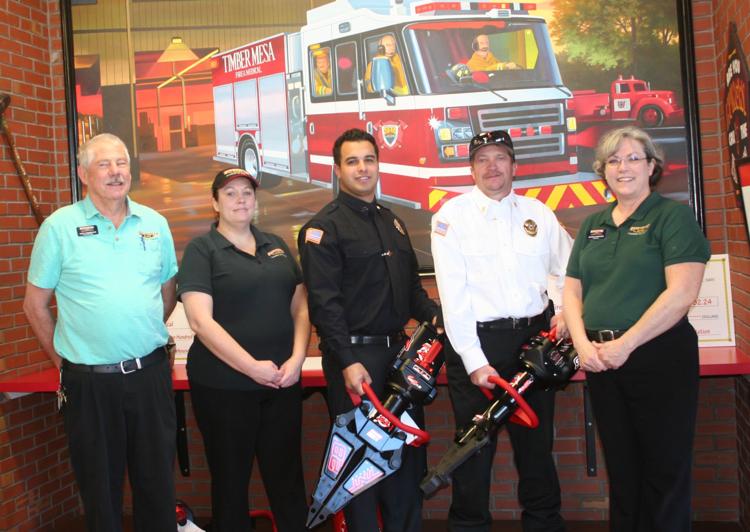 And, Timber-Mesa Fire & Medical District in Navajo County was awarded $14,215.74 to purchase gas detectors and accessories.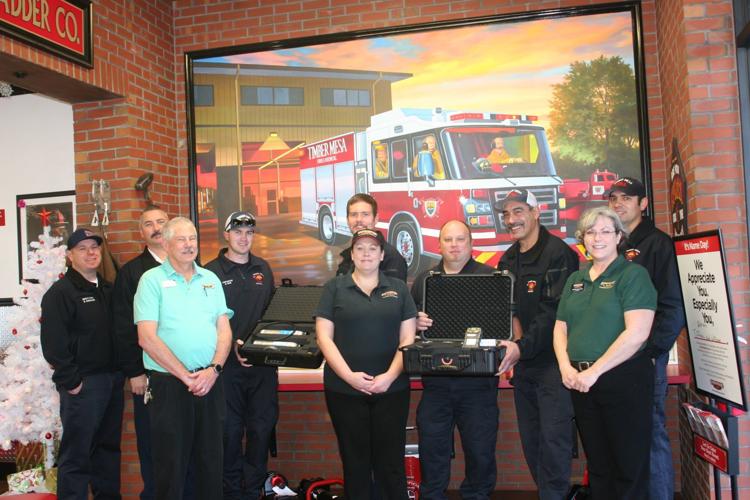 "Because of the generous donations of our customers, we are able to continue giving back in this way," explained Show Low Firehouse Subs manager and franchisee Michelle Shrader.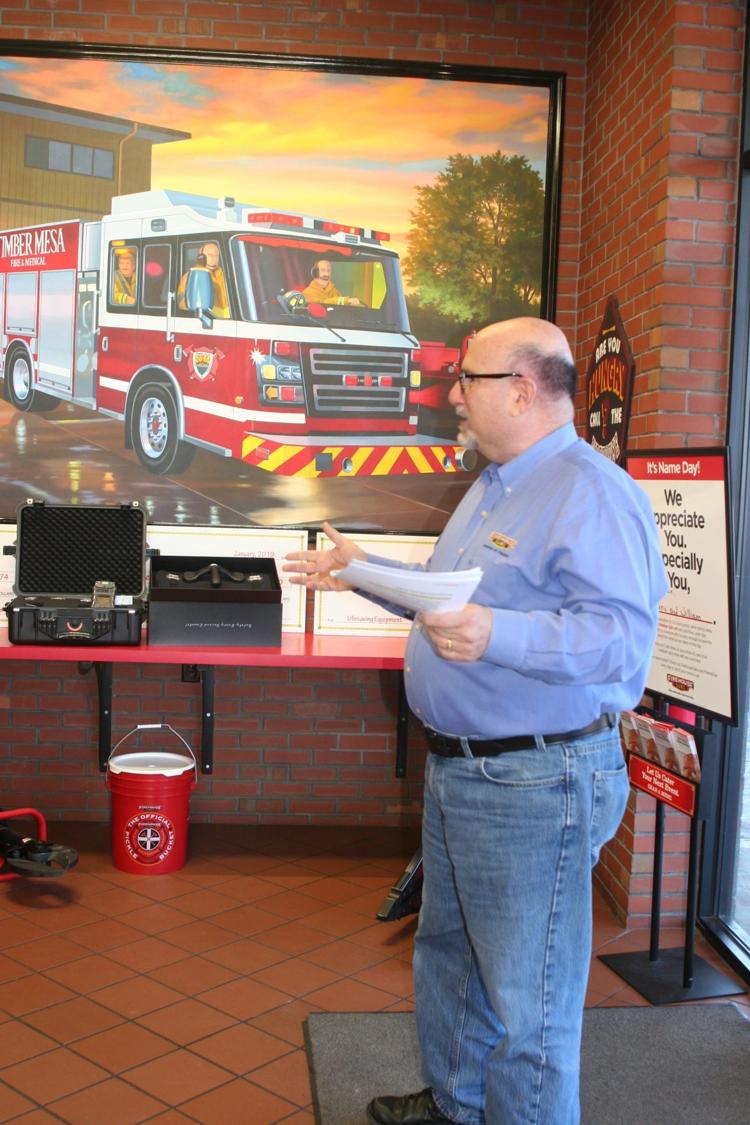 Customers can donate to the foundation in several ways. They can round up their receipt total, donating right at the register. They can also purchase the used (but clean) five gallon pickle buckets right in the store for only $2.00. Money donation to the organization goes to the grant fund and is distributed as local agencies apply and are approved by the Foundation.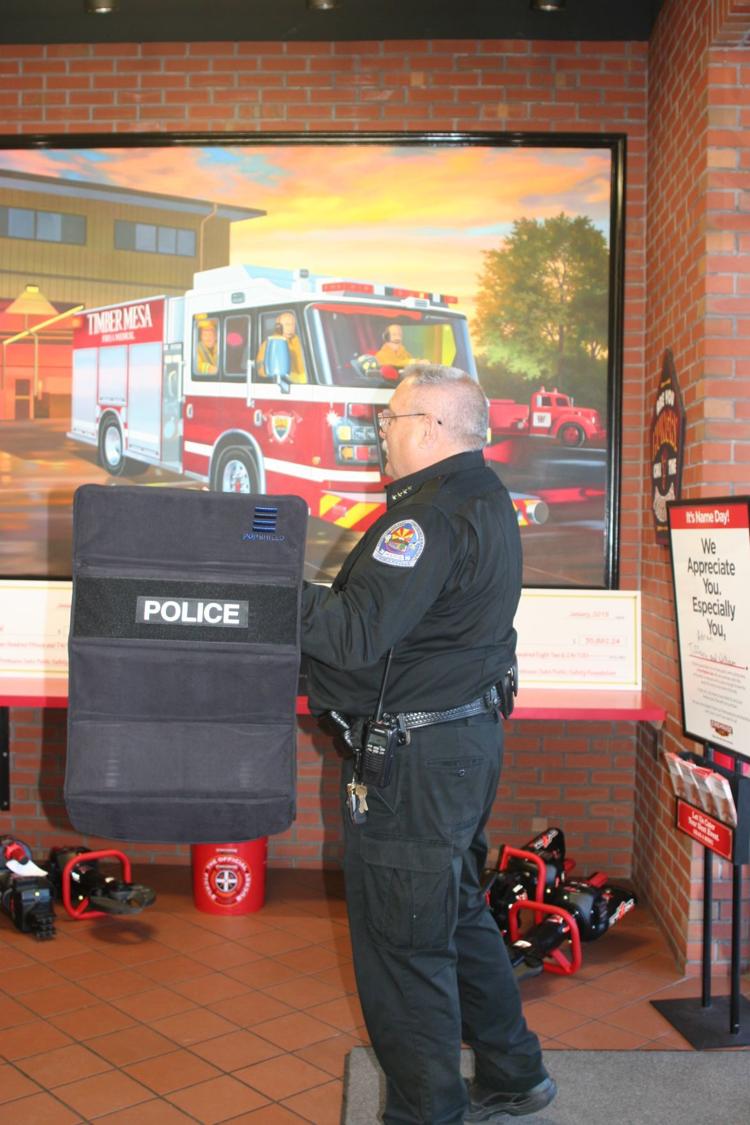 "To date, the Foundation has granted over $46 million to provide lifesaving equipment, training, and support to first responder agencies in Arizona," says Firehouse Subs Area Representative Scott Friedman. "The best part is that .90 cents of every dollar collected goes directly to the Foundation."