LAKESIDE — U.S. Senator Martha McSally traveled to the White Mountains on Sunday, Nov. 1 along Congressional District 1 candidate Tiffany Shedd, current Arizona State Treasurer Kimberly Yee and Kelli Ward, former District 5 Arizona State Senate member, serving from 2013 to 2015.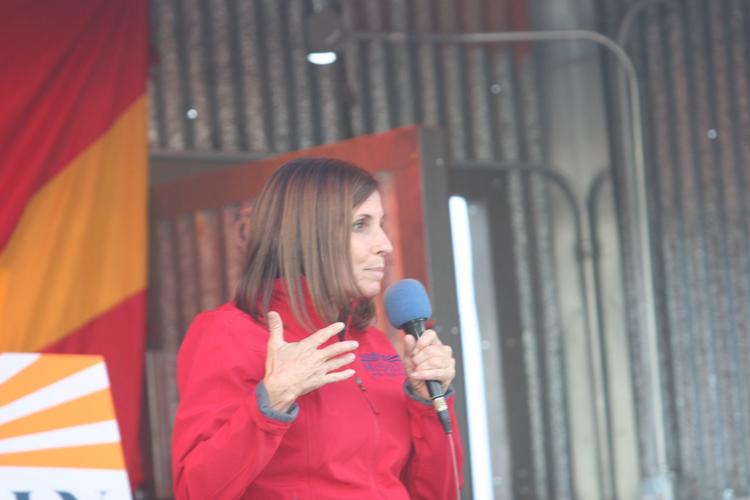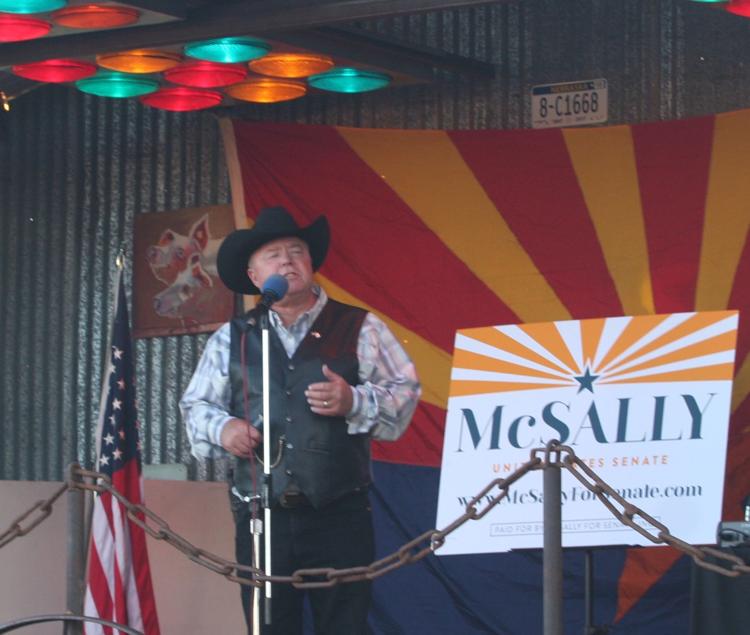 "We are the (republican) party of faith, of family and freedom," said Ward before McSally took the stage.
Legislative District 7 Republican candidate, David Peelman was also a strong voice for the rally and a supporter of McSally and Shedd. Peelman has been campaigning across the massive district for months.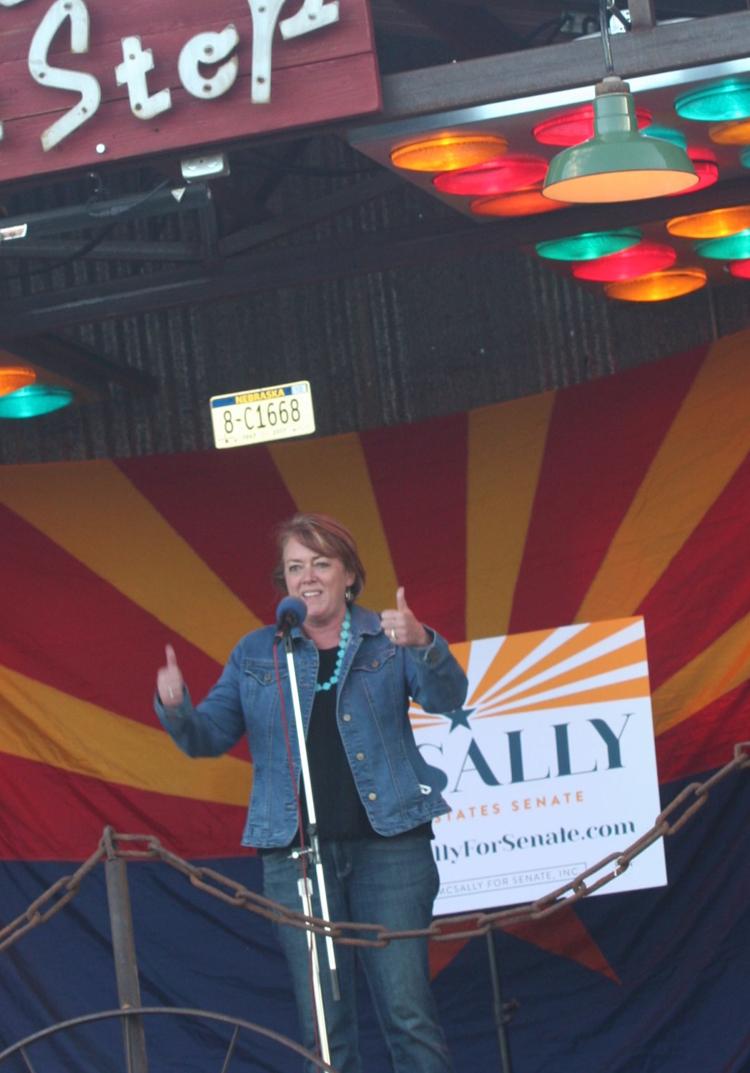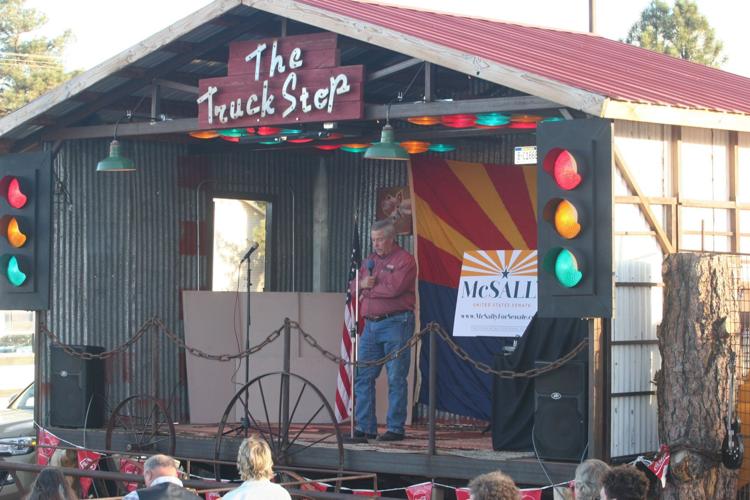 The Navajo County Republican Committee chairman Jim Vance and Show Low Vice Mayor Mike Allsop introduced the candidates and welcome the crowd of about 100 people gathered at The Truck Stop on south White Mountain Boulevard.
McSally is running against another veteran, Mark Kelly. Shedd is also running against democratic incumbent Tom O'Halleran.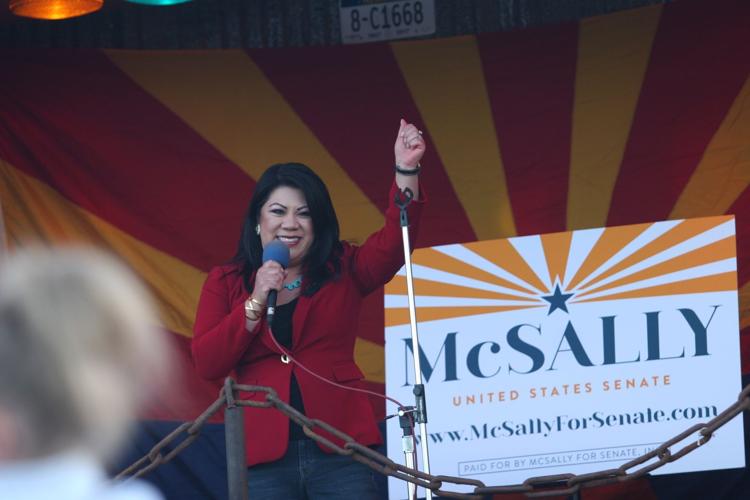 The last time McSally visited the White Mountains was on August 14 when she said, "We have 81 days to save the country." That mantra adjusted to, "We have 53 hours to save the country" on Sunday, referring to the Nov. 3 Election Day.
"We're at a tipping point," McSally said. "We are careening toward socialism and the loss of our freedoms if the democrats win."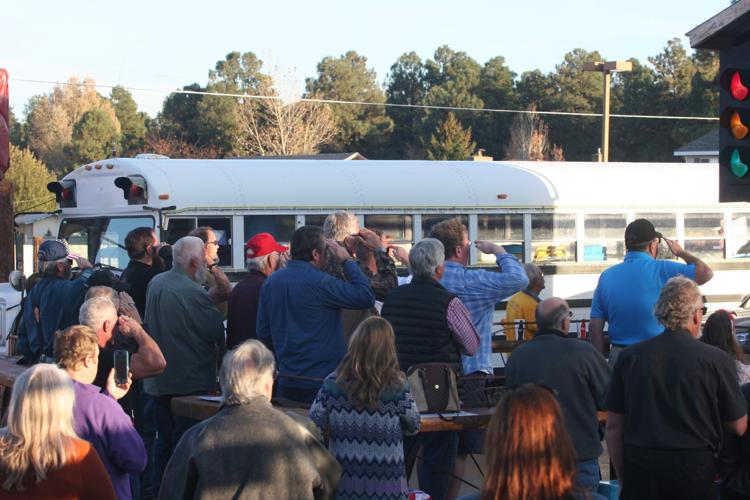 The Sunday stop in Lakeside, albeit short, was a prelim to her meeting with Donald Trump Jr. which was next on her tour. Last week she also announced the #AZFighter Tour, "a state-wide swing in the final stretch of the campaign," stated the Oct. 30 press release.
"I also back the blue, veterans and the men and women of Border Patrol," said McSally. "President Trump and the country are counting on us to vote. It's got to be the freedom-loving patriots like you that save our country."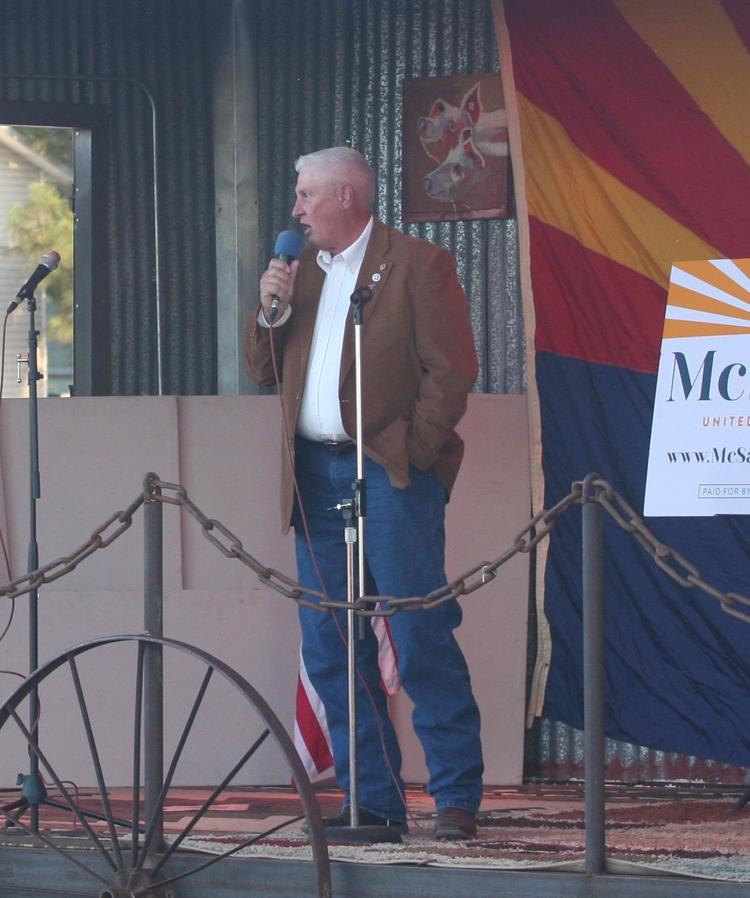 Senator McSally, Shedd, and other republican candidates were joined by special guest Senator Ted Cruz at rally preceding the Lakeside event. The #AZFighter Tour hit a total of 11 cities on Sunday and Monday. The last stop was an Election Eve rally in Prescott on the courthouse steps.