APACHE & NAVAJO COUNTIES — Six months ago, no one would have predicted that schools would be in their current predicament. Traditional graduation ceremonies — loud, boisterous events with people packed shoulder to shoulder to celebrate their high school seniors — have skidded to a halt in the face of COVID-19. Despite the hurdles imposed by the virus and various state health guidelines, school administrations are still determined to give their graduates a commencement to remember.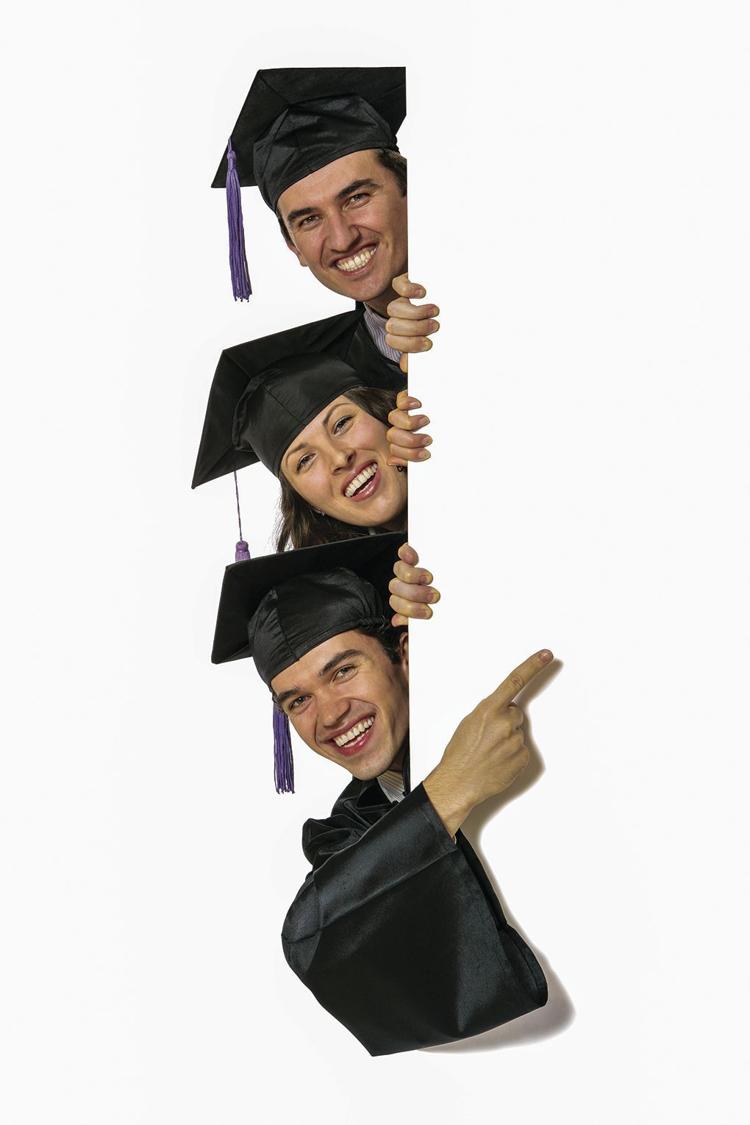 Schools have gotten creative as their planning committees have suggested everything from rescheduling the event to moving online, or even doing a drive through ceremony! Ben Marchant, Show Low High School Principal, sums the situation up quite well: "None of us could have imagined an ending quite like this, but certainly none of us will forget an ending like this either." Here is a brief run-down of the White Mountain's new plans for graduation: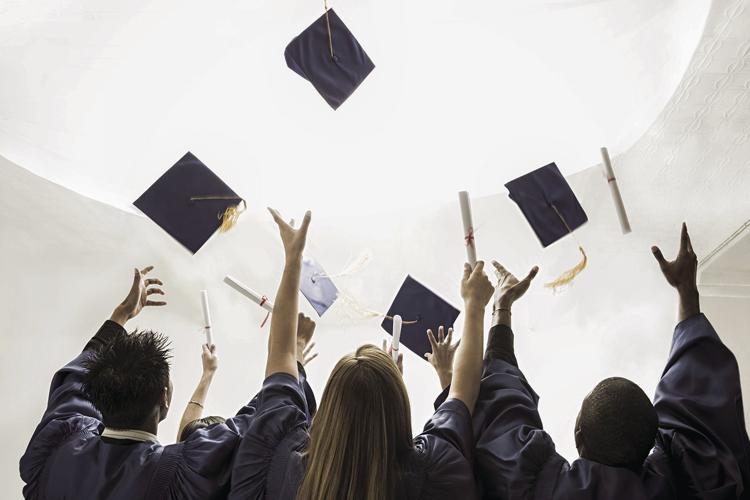 Alchesay High School (Whiteriver): Alchesay's Commencement ceremony will be postponed until July 31st. However, a virtual graduation ceremony, with messages and the distribution of student diplomas, will take place on May 22nd, starting at 1 p.m. and proceeding in drive-through fashion. Students should wear their graduation attire for pictures, and the event will be live-streamed and recorded so friends and loved ones can view from their homes. Alchesay will also be celebrating Grad Week through other socially-distanced events.
Blue Ridge High School: Blue Ridge's graduation ceremony will be similar to Snowflake's. On May 29th at 7:30 p.m., they will hold "a drive-in style graduation ceremony, including an invocation, brief opening remarks from the administration, talks provided by the Valedictorian, Salutatorian, and a benediction." A video will be played, featuring each senior receiving their diploma (filmed prior) as well as a picture of each graduate. Blue Ridge has also made other efforts to recognize their seniors, including handwritten letters and the posting of senior portraits.
Dischi-bikoh High School (Cibecue): Discussions are still being held on how Dischi-bikoh will hold graduation. Be sure to check with them going forward.
Northern Arizona Academy: Graduation is still scheduled, and will be held on June 12th, 5 p.m., at the Snowflake Social Hall. Each student will be limited to inviting 10 guests, in order to respect social distancing requirements. The traditional after-ceremony reception will not be held.

Mogollon High School: Mogollon High School in Heber-Overgaard has decided to hold a ceremony on May 22 at 7 p.m., in their high school gymnasium, in order to honor their 20-24 graduates. As the school explains, "Each student can invite a limited number of immediate family to protect the health and safety of all students, faculty and community members."
Online schools: There are also many students in our community who attend online schools (such as Pimavera Online High School or Sequoia Choice AzDL). We also have many students who home-school or who are part of a homeschool co-opt. Each group is unique and has organized a ceremony tailored to their graduates and student body.
Round Valley High School: Round Valley is attempting to "have as traditional of a ceremony as possible" while maintaining social distancing. Graduation will be held on May 20th at 7 p.m. in drive-in fashion; each student will be allowed two vehicles full of passengers. Graduates will be socially distanced on the bleachers, and other guests must remain in their vehicles. The ceremony will be broadcast through Facebook live and radio to allow more guests to participate.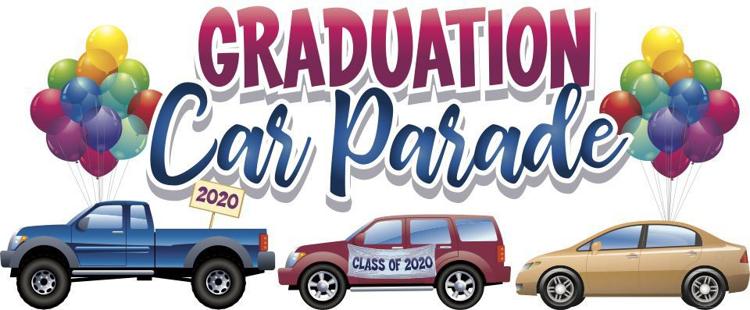 Sequoia Village High School: With a graduating class of 14 students, Sequoia Village will be able to have "as close to a traditional ceremony as possible". It will be held on May 22nd at 6:30 p.m. Guest sitting arrangements, as well as the commencement ceremony's participants, will be socially distanced in designed areas. Participants will be required to wear masks.
Show Low High School: Show Low High School will be holding many celebratory events, including a formal cap and gown opportunity on May 20th, preceding their ceremony on May 21st. Graduates, and as many friends/family as can fit in their vehicle, will "check into" graduation at 4:30-5 p.m. at the old Kmart to participate in a drive-in entrance. The ceremony itself will start at roughly 6 p.m., and will feature live speeches from both administration and students, as well as pre-recorded videos. To conclude the night, students will be called forward in small groups to walk and receive their diploma sheets. The ceremony will be broadcast through both radio and video.
Snowflake High School: Snowflake will be holding a virtual graduation, which will be broadcast on Youtube on May 22nd at 8 p.m. The online ceremony will be comprised of videos — filmed prior to the actual broadcast — of each graduate receiving their diploma, speeches, music, and more. Each student's picture and a few details about them will be shown as well.
St. Johns High School: St. Johns High School will be hosting a Senior parade and ceremony on May 22nd at 5:30 p.m. (Participating vehicles should be ready by 5:00.) The community is encouraged to gather along the parade route to show support for the seniors! The parade will culminate with a drive-through graduation ceremony, where students will be able to walk on a makeshift stage. The school will be announcing more details shortly.
Please contact schools directly for more information. As they have shown, the show must go on! Graduates, we hope that your commencement experience, though unusual, will be meaningful and memorable to each one of you! Who knows? Maybe this unique situation is symbolic of the unique influence you'll have on the world going forward.