SHOW LOW — Sequoia Village School, east of Show Low, celebrated their 100th day of school on Thursday, Jan. 23. The celebration began with an 8:30 a.m. assembly that included staff, students and community members and leaders.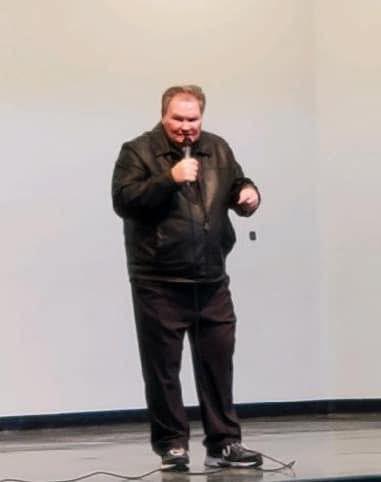 Sue's Crew co-founder Jim Hillebrecht spoke to students about the annual walk for breast cancer awareness.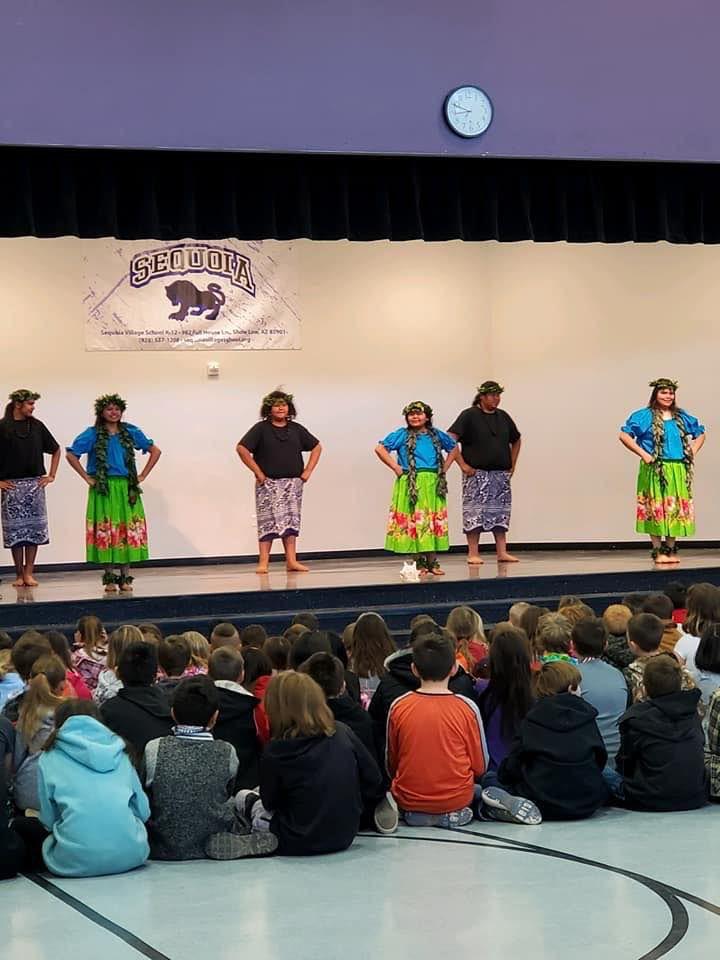 Then, local motivator, leader and performer, 'Big Al' and his Hawaiian dancers performed a show based on respect and kindness which was described as "amazing" by SVS Principal Tony Rhineheart and the administration.
Community Outreach Coordinator Mike Caruth of First Things First participated throughout the celebration and gave educational books to K-8 students.
The 100th day of the school year is significant because "... it is a marker for funding calculations, but the tradition of celebrating the milestone is much bigger," says Rhineheart. "The 100th day is a good round number to celebrate the progress of the school year."
"Elementary teachers use the date to reinforce counting skills and number sense," further explains Rhineheart. "Because most schools are in session for 180 days, the 100th day is about half way through the school year, if you remove the holiday break. It is also a great time to have fun activities to get the students excited and engaged after the holidays."
"Funding for the school year is set by averaging the daily student attendance at a school for the first 100 days of the school year," according to Arizona Department of Education Communications Director, Richie Taylor.
This year, Sequoia Village School celebrated the 100th day by tracking 100 acts of kindness. This idea was incorporated into the day's activities and teachers even had special T-shirts made to commemorate the 100th day.
"We have a poster board where students wrote down an act of kindness that they did, whether at school or elsewhere," says SVS teacher Heather Gray.
"One act of kindness was helping a friend when they are sad," says Gray. "Another helped a teacher walk up the stairs."