LAKESIDE — The second Show Low Film Festival is about to roll. Filmmakers, actors, and their crews will arrive in the White Mountains beginning as early as Wednesday to prepare for orientation, workshops and a chance to experience White Mountain hospitality along with the picturesque backdrop that residents enjoy all year round.
For the public, it all begins at 8 p.m. Thursday, Oct. 17, with an invitation to be part of a welcome party at The Lodge in Pinetop, hosted by them and the Show Low Film Festival. The festival will culminate with the awards ceremony Sunday evening, Oct. 20 at Hon Dah for filmmakers and their group, along with event sponsors, followed by the doors opening to the public at 7:30 p.m.
If you came to the festival debut last year, you already have a taste of what a film festival is like. Ninety filmmakers and their staffs and 52 films were hosted last year, and this year there will be 132 filmmakers and staff and 65 films. Though there will be awards presented at the Red Carpet event on Saturday evening, each filmmaker whose film will be shown on the big screen at Village 8 is already a winner by virtue of being selected to attend.
Among the entries this year is one from Scotland, two from New York and according to festival organizer Martina Webster, "tons from many others states." Five alumni are also in the mix again this year.
A complete list of all the films being offered can be found on the festival's website at www.showlowfilmfestival.com. It also lists the entire schedule for the event.
The films vary in length from what is called a "short," which is about three minutes to those that are much longer. Shorts, by the way, are like a calling card to show attendees what the independent filmmaker is capable of doing. The lengths of the films are also listed next to the movie so you can easily chose what you want to see.
Judges looked at between 150 to 160 films before making their final selection. On a scale of 1 to 10, a film had to get a score of 5 or higher to be invited. There was a total of three rounds of judging. Webster said that this year all the films chosen received a 6.5 or higher.
There are rules that must be adhered to for film entry into this festival without exception. One such requirement is that a film be a in a Digital Content Package or DCP. This costs the film maker additional monies but it ensures the highest quality of digital sound.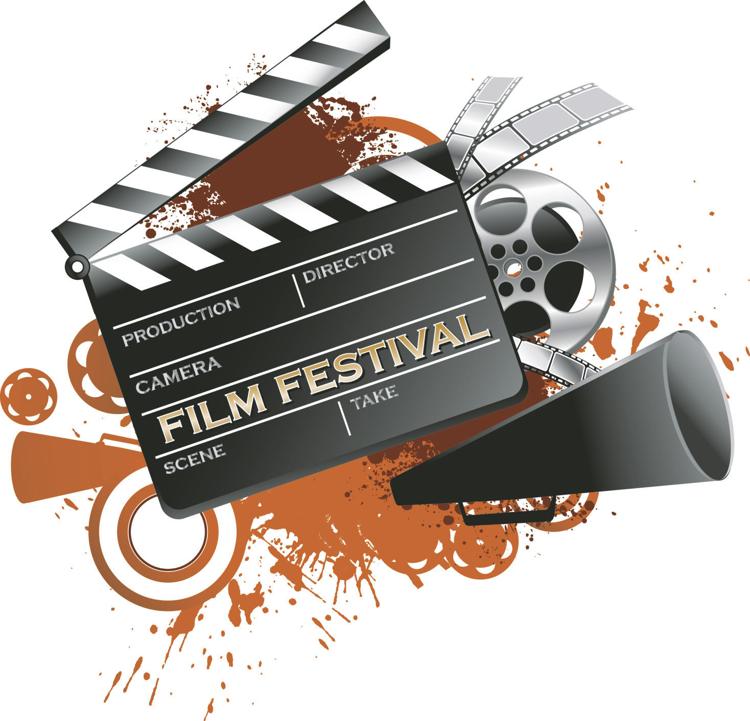 This is a major local event and exactly the way that film festivals like Sedona and Sundance got started. Most film festival events do not usually have the luxury of being held in a theater, but at some other venue. With the festival being held at Village 8, filmmakers actually get to see what their work looks like on the big screen in digital in one of the four theaters set aside just for the festival.
Five or six movies have been chosen as special screenings for viewing only. "Turnover," which will be shown Saturday at 3:30 p.m. is one of those movies. After the movie is shown, red carpet photographs and autographs will be held for the public.
Matthew Jones of the Arizona Office of Film and Media will be at the festival as well as Legion M Fanbase Studio will have six scouts here looking at films.
A person can purchase a one, two or three day pass for the festival. A three day pass is $60. Purchasing tickets in advance will keep you out of long lines and get you right to the movies which you can pick out in advance on the website. Save your ticket stubs, too; a 10 percent discount is offered to attendees at several restaurants.
Keep in mind that these movies are independent films being shown and are not rated. This is not an event for children. The festival does plan to add a children's portion in the future.
The theater is offering a popcorn and drink three-day special for $20 for all three days.
Also offered is a special festival movie preview book for $5. Though you get a one sheet listing the movies and their times, the book was designed as a souvenir and a great way to keep your autographs with the right movie. T-shirts, jackets and hoodies with the festival logo can be ordered online and drop shipped to you.
Webster, who is a film producer herself, says she has a five year plan for the festival. The festival is about economic development and is being held at a time when we do not have anything else going on.
"The festival will make money," said Webster. "We did not lose money last year. We are taking any money we make and sinking it right back into the festival. The payoff will come."
This year Webster added the awards dinner. She also has chosen a charity to benefit from the festival and will choose a different one each year – this year it will be Meals on Wheels. She will have at least one named talent or celebrity at the festival. Paul Guilfoyle from CSI and New York model Janel Tanna will be here this year.
Webster said she envisions the time coming when every business on the Mountain will put up a banner, a flag and fliers during the month of October promoting the film festival.
Webster concludes, "I want it to be said that if you make it in the Show Low Film Festival, you have made it."