SNOWFLAKE-TAYLOR — On Tuesday, June 30, a large semi-truck rolled into the Silver Creek area delivering greatly needed food commodities for local 5013c organizations.
3E Snacks is a non-profit organization that provides weekend meals to school aged children in the communities of Snowflake, Taylor, Heber and Overgaard. They have been serving over 270 children each week for the last 3 1/2 years.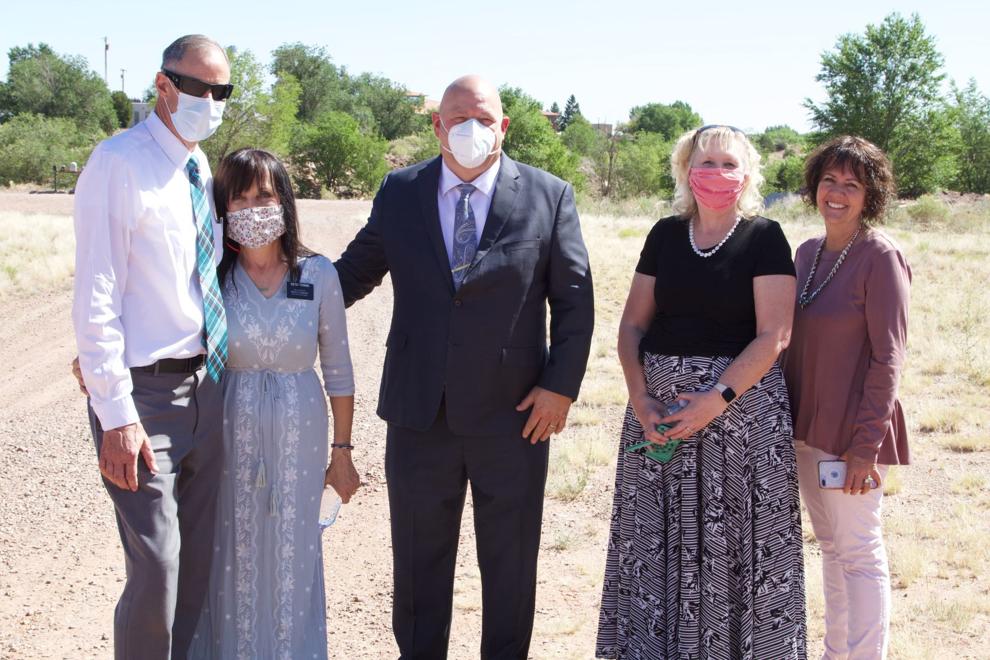 Also, the Silver Creek Senior Center is a non-profit provider of food to low income and at-risk populations. They provide food boxes to needy families (5,465 total boxes during the first nine months of 2019) and people ages 60+ (1,788 boxes annually).
With the current economic down turn, both of these organizations have faced an increasingly difficult time procuring the funding and food donations vital to keep their services maintained.
Kayley Willis, founder of 3E Snacks, stated, "The food is not on the shelves that we need to pack the bags, and we haven't been able to order it. And with the uncertainty of the job market and income, our monetary donations from the community have understandably declined. We also see that some of these children may need extra support in the coming weeks, while families try to catch up."
With that difficulty in mind, LaWana Mills, who is the Regional Manager for the Welfare and Self-Reliance Services of the Church of Jesus Christ of Latter-Day Saints, contacted Leiann Fish of Taylor, who serves as the Northern Arizona Just Serve Specialist. Alan DeWitt, president of the Centennial Arizona Stake of the Church of Jesus Christ of Latter-Day Saints, was contacted and a large semi-truck containing 17.5 tons of food commodities was approved and organized to be delivered to both of those struggling entities. According to LaWana, twelve trucks full of food commodities have been organized for delivery in the state of Arizona alone.
"We are very grateful for the food delivered. Lately it seems we never have enough. There was a great variety of food delivered. We received 15 pallets of food. We are very grateful," said Dave Shelton, manager of the Silver Creek Senior Center.
Kayley Willis said, "This shipment ... replenished our shelves and allowed us to reach out to neighboring food banks and share our abundance. Tuesday was a beautiful day to see the Lord's hand at work...Our purpose at 3E Snacks is to not only get food to those kids in need, but it's our hope that they feel the love that went into each bag from our community."
Donations can be made to the Silver Creek Senior Center by donating money (including up to $800 per year tax write-off), donations to their on-site thrift store, and non-expired, unwrapped, unopened food donations.
Donations to 3E Snacks can be made by way of Venmo (venmo@ThreeE-Snacks) or food donations accepted at Perfect Printz in Snowflake.
JustServe.org is a website where volunteer needs of organizations may be posted and volunteers may search for places to serve in the community, providing opportunities to help those in need and enhance the quality of life in the community.