LINDEN — Legislative District 7 Republican candidate, David Peelman, hosted a "Liberty Lawn Rally" at a private residence on May 9. "It was a rally but mostly to show appreciation for my supporters who put me on the ballot," says Peelman. "It truly was for them and a way for them to hear other Republican voices."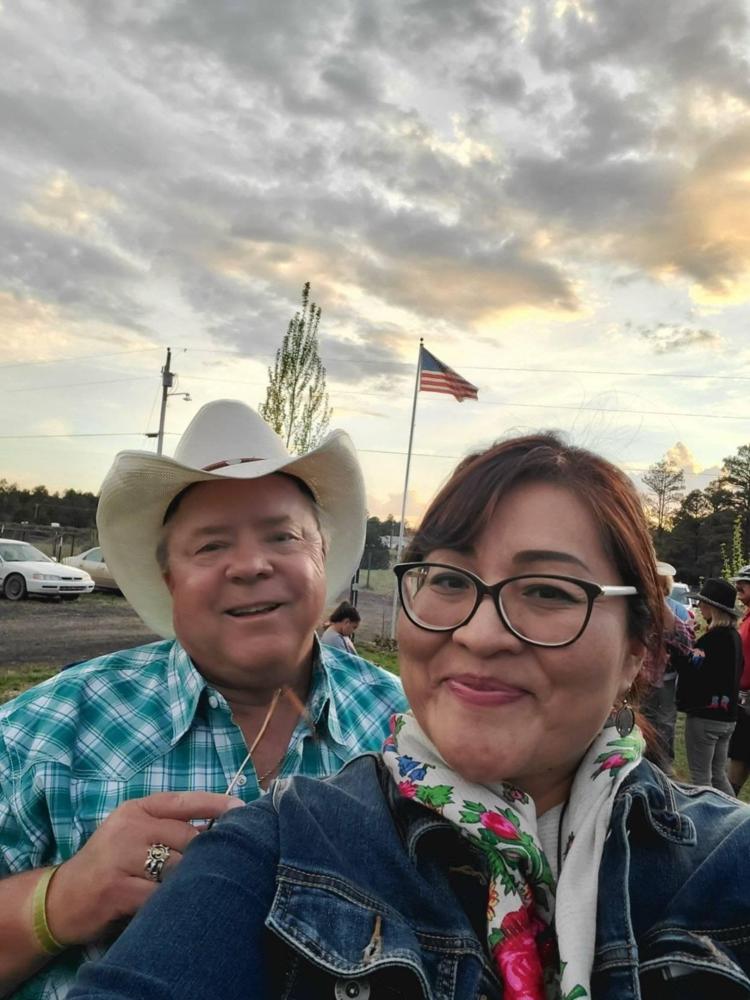 The rally also served as an active protest of Governor Ducey's Stay-at-Home Order while it was in effect throughout Arizona.
Guests were provided entertainment by the Heber Ridge Band who added to the positive energy of the crowd. "We all very much needed your music to get us off our butts, out of our homes and enjoy the liberties we so sorely miss," said Peelman in appreciation of the musicians.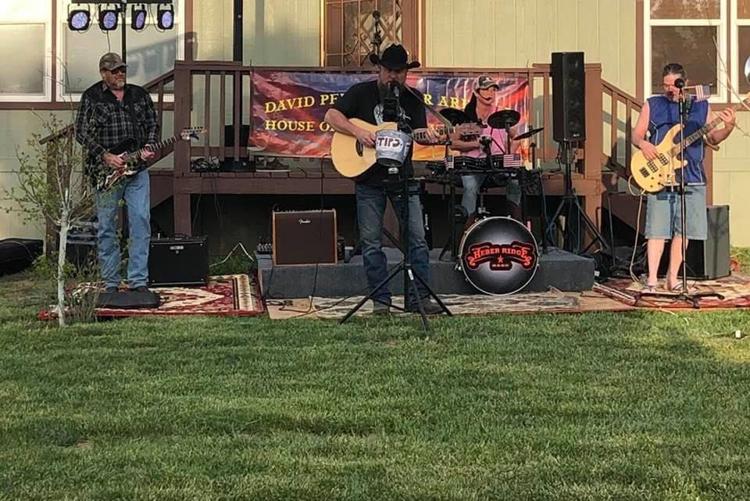 While Gov. Ducey's Stay-at-Home Order was in play, (and prior to the rally), Peelman visited with several local business owners to discuss the matter. He described the Order as "devastating" to rural areas that could experience more difficulty recovering from the ordered closures.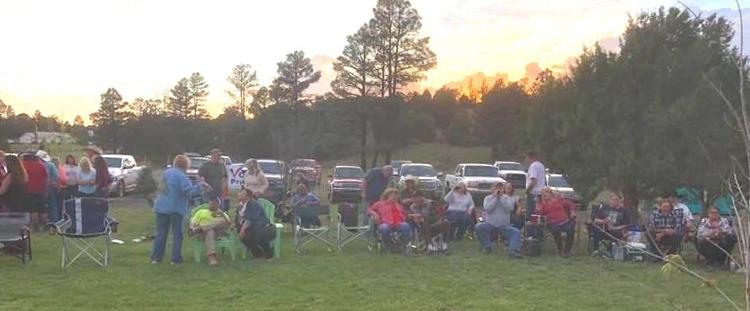 "I spoke to some who are in the restaurant and hospitality industries who told me they've lost anywhere from 80 to 50 percent of their income as a result of the Order," says Peelman. "They also had to reduce their staff by a similar percentage."
"I talked to several 'Mom-and-Pop' businesses who have the been the hardest hit by closures," he adds. "I know a waitress that is supporting her father and several children. She has wiped out her savings and she didn't quality for unemployment. Your big box donors (stores) adjusted their operations and they took a hit but not to the measure that 'Mom and Pops' did. We are all just one or two paychecks away from insolvency."
Peelman acknowledges the seriousness of the COVID-19 pandemic, however, he expresses a firm belief that local and statewide economies have been greatly impacted by what he says is government overreach. "It's a violation of our constitutional rights as free people," says Peelman.
"They took away our first amendment, our fifth amendment — so what's next?," says Peelman. "The executive branch of the government took away our liberties."
He is one of several candidates endorsed by special interest group, Arizona Free Enterprise. They back economic growth and encourage entrepreneurialism, according to their blog.
Also in attendance at the rally were Senator Sylvia Allen, LD-6 Rep. Walt Blackman, Apache County Sheriff Candidate Cope Reynolds, Candidate LD-7 Rep. Jim Parks, CD-1 candidate Nolan Reidhead and special guest Karen Bedonie, a Republican candidate for Congress representing New Mexico Congressional Dist. 3.