SHOW LOW – Panel 47E, Line 17 is where U.S. Army Staff Sgt. Dennis Michael Poteat's name is engraved on the Vietnam Wall in Washington, D.C. Section 46, Site 515 at Arlington National Cemetery is where he and U.S. Army 1st Lt. Peter Joseph Gallo and U.S. Marine Capt. Roy Lee Griffin Jr. are buried together. All three were killed – burned to death — on March 30, 1968 in Quang Tri Province. Poteat. just two months shy of his 26 birthday, left behind a wife and two daughters.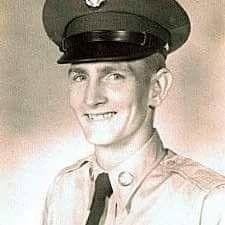 Lisa Johnson, only three when her dad was killed, was one of those daughters. She learned at a very early age not to bring up anything about her dad because it made her mother sad. In fact, Lisa said her mother was never the same after his death. The 70s were turbulent times. She did not know what to say when kids asked about her father, so she made things up – like she was adopted or her parents were divorced, and she didn't even know why.
"It was like growing up with a dirty little secret. I did know that talking about dads would silence a room in a heartbeat," recalls Lisa. But, it didn't stop her from wondering about her dad.
In school when they studied the history books, Lisa said there was never more than about three lines regarding the Vietnam War. She remained hungry for information. When the movie "The Deerhunter" came out, a movie about three steelworkers whose lives were changed forever after fighting in Vietnam, she said she watched that movie about 15 times.
Years later Lisa found an article in the "Parade" magazine written about an organization called "Sons and Daughters In Touch." She said she remembers opening it up and seeing kids like herself who were left behind. She told herself, "I am one of those," and she held on that magazine because she now knew her Dad was a hero.
Still living in Massachusetts where she grew up, that article opened a door for Lisa that she could not close. "Who was my Dad?" she kept asking herself. One day, and those were the days before computers and Internet, Lisa found her way to the Veteran's Outreach Center searching for answers. She met an Air Force vet who took her under his wing and told her he had never really thought about the kids left behind. That put her on the path to becoming a Veterans Service Officer – someone who helps vets get their disability and other veteran's matters.
Her continued quest for answers led her to more information and she learned that her dad had actually been listed for three or four month's after the hostile action as missing in action. It was, however, discovered that he and the other two soldiers had burned in the vehicle. She also learned that her dad was a leader and was liked by almost everyone who met him.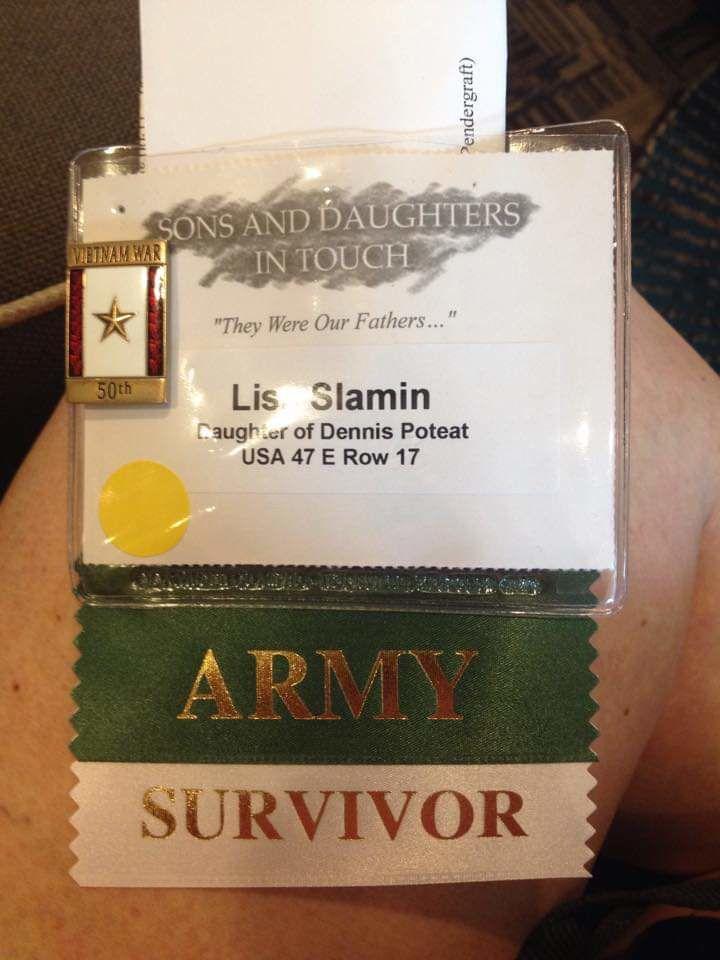 Lisa also had another startling discovery. Though her mom did not have contact with her dad's family after his death, she learned that her Nana, her mom's mom, had actually been secretly sending milestone photos of her to her dad's family throughout the years. When she walked into their home, welcomed with open arms by the entire family, Lisa saw photos of herself as a young child all the way to graduation proudly displayed. "I was dumbfounded," said Lisa. "It uncovered so much. I had been kept away. I had been a part of their lives but they were not a part of mine."
White attending George Washington University in Washington, D.C. for service officer training, Lisa met Jim Campbell from VFW Post 9907 in Show Low and they began exchanging stories. Explaining the program she was doing in Massachusetts, Campbell was in awe of what it could possibly do for local veterans in the White Mountains. Lisa came out twice and fell in love with the Mountain and in 1997 she came for good. But, prior to coming, the last veteran she helped shot himself, and not only did she wonder if she was really helping, but burnout was lurking. And, being new to the Mountain the timing turned out to not be the right time for an outreach center.
Lisa wound up working for AZTEC in Show Low which became TLC, and then worked for The Meadows. She also got involved with the VFW Auxiliary who works closely with the 1404 National Guard and eventually met her husband at the VFW – Vince Johnson, a 26 year retiree from the U.S. Marine Corp and Army. She is currently the Auxiliary's secretary.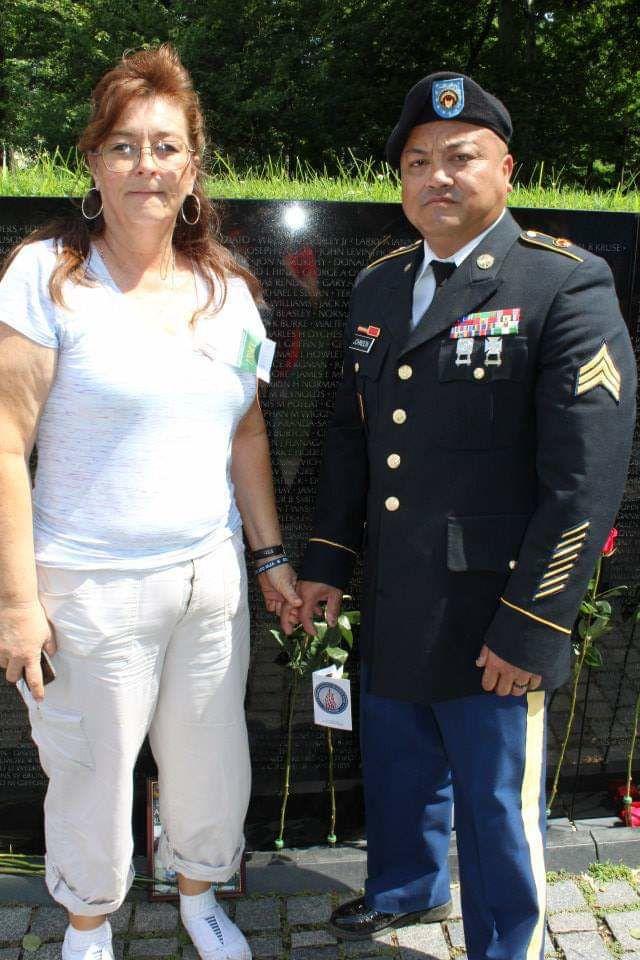 Though Lisa had been to the Vietnam Wall and found it to be a lonely, sad but proud experience that brought her some satisfaction, it was a visit three years ago that actually brought closure to her years of searching and feeling alone.
The VFW Auxiliary raised money for Lisa and Vince to go to Washington, DC on Father's Day with other "Sons and Daughters In Touch" to participate in the special Father's Day celebration at the Vietnam Wall.
While she was there, she became part of a PBS documentary with other sons and daughters and shared her own story telling others what it was like all those years as a daughter without her dad.
"It was the first time I ever acknowledged Father's Day," said Lisa. "I bought my first Father's Day card. Many others had never celebrated Father's Day either.
Lisa and Vince want to go to Vietnam. "It is on my bucket list," she said. "I have the coordinates of where it happened. For me personally, I want to get some dirt to bring back – put some of the dirt at the wall, some at the grave site and have some at home. It will be like he is finally home." She would also would like to connect with the families of the men who are buried with her father. She has not been able to do that yet.
"I am so grateful for all the vets who helped me in my life on this journey. My hope is that the story will help someone else, too."
You can view the documentary at