WINSLOW -The FruitGuys Community Fund, a national non-profit dedicated to helping America's small farms, recently announced that they have chosen Coffee Pot Farms as one of their fifteen 2020 grant recipients. Coffee Pot, a local farm based in Winslow and the only grantee from the state of Arizona, was one of hundreds of applicants who applied for a FruitGuys grant in order to fund their farm's environmental sustainability projects.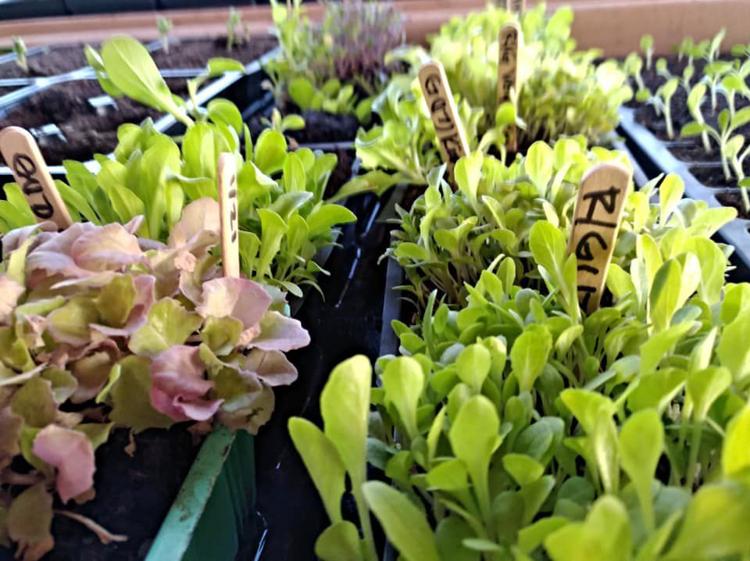 The FruitGuys Community Fund came into being in 2012, with the purpose of investing into America's small farms and their sustainable agricultural practices. The FruitGuys manifesto explains: "We support innovative and ecologically sustainable farm management practices that preserve and enhance farmland...while respecting farmers' autonomy and need to make a good living ..."
Sheila Cassani, Mission Engagement Manager for the FruitGuys Community Fund, explained that each applicant was required to submit a letter of intent, proposing projects with specific budgets, that were along the lines of the FruitGuys Farmers Manifesto. This included (but was not limited to) projects regarding good water management, good soil and air quality management, minimizing waste, and pollinator support. The grant money would specifically go towards funding the grantee's projects; the funding's timing was changed to help aid with COVID-19 difficulties.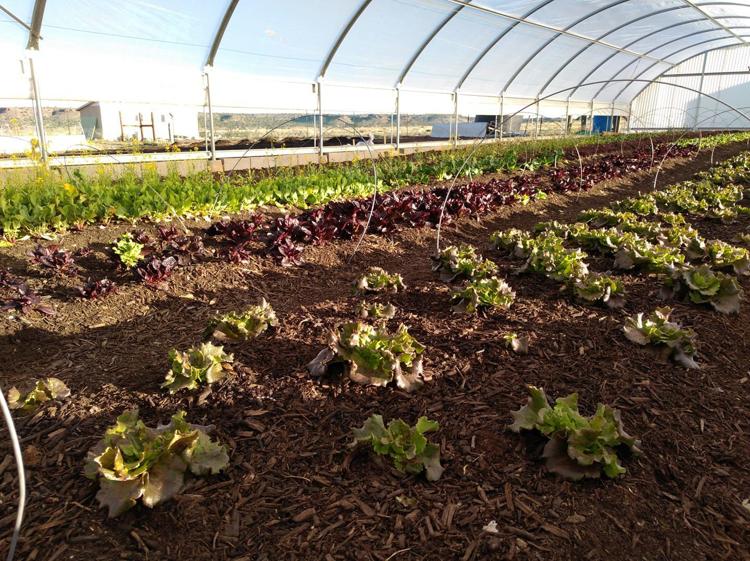 Sheila says that Coffee Pot Farms stood out for three reasons: they were the only applicant that had a proposal focused on renewable/efficient energy, they are part of the Navajo nation, and they directly help support their local population. Coffee Pot's $5,000 grant will be used to fund a new solar system and a post-harvest cold storage room.
The farm was officially established in the fall of 2018 by Cherilyn Yazzie and her husband, Mike. Their focus has always been on producing quality, Navajo grown food for the health of their community. "We [the community] weren't getting the healthy food I thought was needed," Cherilyn said. Mike explained further. "We saw a need. We wanted to work for ourselves and address a need affecting the people in our community." Coffee Pot grows many different types of produce, such as lettuce, kale, tomatoes, peppers, and Navajo tea.
However, because of Coffee Pot's location, which is outside of areas with many homes or much infrastructure, the farm's access to electricity and running water has been limited. Water has had to be hauled manually to the plants, and the lack of a large cooler has led to problems with food spoilage. This grant will help solve that, and the two are thrilled. "That's a game changer," Cherilyn said. Mike agreed.
Now, not only will Cherilyn and her husband be able to produce more food because of the watering system the solar power will provide, but their produce will also have a longer shelf-life due to the planned cold room. Coffee Pot intends to share space in their cooler with other local farmers as well, to help them with their produce shelf-life. The goal is to have both projects completed before summer.
Mike felt strongly about how COVID-19, though difficult, has struck him as an opportunity. He thinks this is the perfect time for people to become more independent, to experiment with their own businesses and move away from corporations. As he said, "with any struggle comes opportunity."
Sheila wanted to expressed her thoughts and gratitude for small farms like Coffee Pot: "While we [FruitGuys] have always had a mission to support small farms and sustainable agriculture, I think during this COVID-19 pandemic, you can't stress enough how small farms have shown just how essential they are to really keeping us all fed and functioning...our small farms are essential to society."