WHITE MOUNTAINS – One of the results of the COVID-19 pandemic and the economic downturn left in its wake are gasoline prices hitting record lows.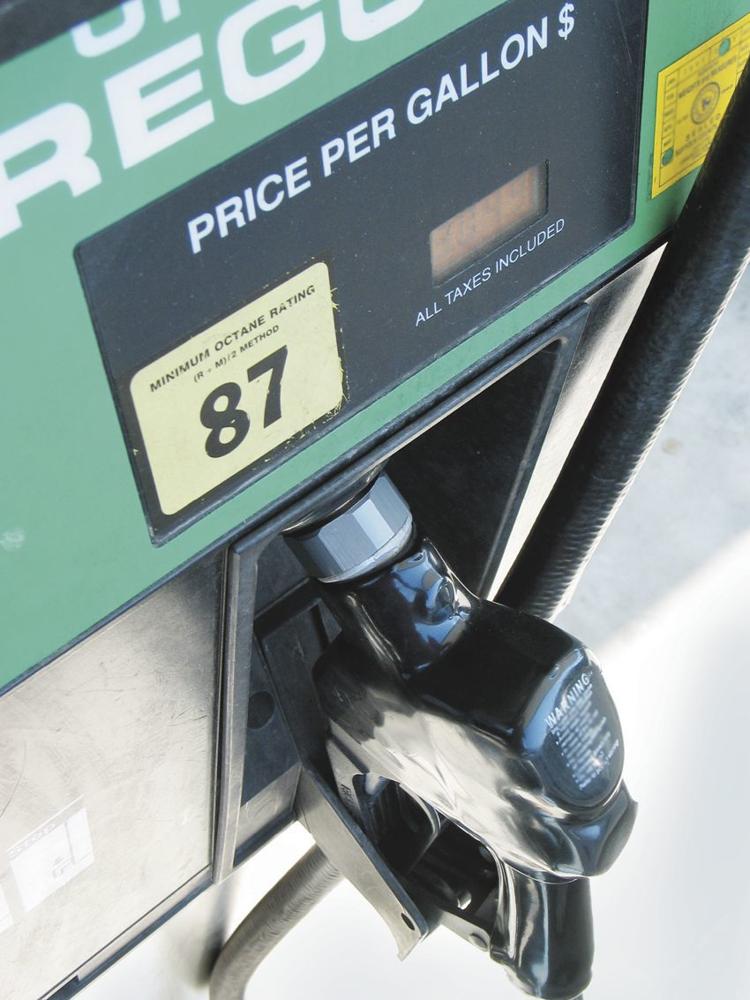 Here in the White Mountains the lowest price we found on Thursday, April 30 was at the Hon Dah convenience mart on State Route 260 at the junction with Highway 77 where it was going for $1.69 per gallon.
The next lowest prices we found were at the Speedway stations in Show Low where it was going for $2.09 per gallon.
Other stations were selling it on April 30 for anywhere between $2.11-2.15 per gallon.
The Splash N Dash on White Mountain Road in downtown Show Low had a cash price of $2.03 per gallon on April 30.
At-the-pump prices in states further east and north of Arizona experienced those kind of lower prices earlier than did Arizona because Canadian oil reserves were dumped into the market early on when oil prices began to plummet as the COVID-19 pandemic got started and continued ramping up into a worldwide health situation.
The explanation for the swift decline in gas prices is relatively simple.
Travel restrictions put in place by various governments all over the world led to a sharp and pretty much instantaneous deadfall in demand while supplies remained heavy.
Because the COVID-19 pandemic was completely unforeseen and unpredictable, oil producers and brokers ended up with more oil than they could sell to refineries that at least temporarily have not needed so much because their demand is also drastically down.
But recent hopes of a global reopening of economies and perhaps the lessening of some travel restrictions could get prices going back up, maybe soon.
"Such a development could indeed bring some oil demand back, but not that much for the hardest-hit road fuels yet as travel restrictions remain," Bjornar Tonhaugen, head of oil markets at Rystad Energy was quoted by independent journalist Nick Cunningham in a story published April 29 on the website oilprice.com. "Again, intentions are not actions yet, but they are enough to get trading going, as market participants do not want to miss the positive sentiment in case these hopes materialize."
The reason grocery prices for some products have risen in the wake of the pandemic is pretty much due to supply and demand as is the reason for declining gasoline prices.
The effect of the pandemic has been the opposite on groceries as it has on gasoline.
As stay at home orders began all over the nation and people began obeying them, they were also eating at home much more.
So they were buying more groceries.
Add to that the panic rushes to stockpile food and paper supplies at the beginning of the pandemic and one can see a formula for rising grocery prices.
Because of the panic buying which resulted in a meteoric decline in supply, and the loss of production of some grocery items due to economic slowdown nationwide, there was less supply available.
Recent fears of the closure of some meat packing plants has also led to the rise in grocery prices.
One of the foods that has seen recent price increases is eggs.
"Wholesale egg prices have more than tripled as consumers' coronavirus-driven buying clears supermarket shelves, piling up costs for grocers as they struggle to keep the staple in stock and affordable.
"Egg prices for grocers across the U.S. averaged $3.01 a dozen at the end of last week, compared with 94 cents at the beginning of March, according to U.S. Department of Agriculture data.
"That rise far outpaces cost increases for other common foods like ground beef. Wholesale costs for whole chickens, butter, cheese and ham have fallen, despite consumers rushing to stock up, partly because of plunging demand from restaurants," Wall Street Journal writers Jaewon Kang and Jacob Bunge wrote in a story published on farmpolicynews.illinois.edu.