PINETOP-LAKESIDE – On Monday afternoons at 4:30 p.m. in Phoenix, Arizona, a young Ole Alcumbrac sat in front of the television set and tuned it to Channel 5 to watch his favorite show, Mutual of Omaha's "Wild Kingdom." The show was narrated by Zoologists Marlin Perkins and Jim Fowler who flew in helicopters and went all over the world educating people on wildlife and nature.
That show, more than anything else, paved the way for Dr. Ole to have a wildlife management veterinary practice today. But, little did he realize back then that in the summer of 2020 he would be the star of eight one-hour episodes on NatGeo, pretty much doing what Perkins and Fowler did on "Wild Kingdom."
As they say in the promo for NatGeo's "Dr. Ole," premiering this summer "...this self-described wild man isn't your typical veterinarian … "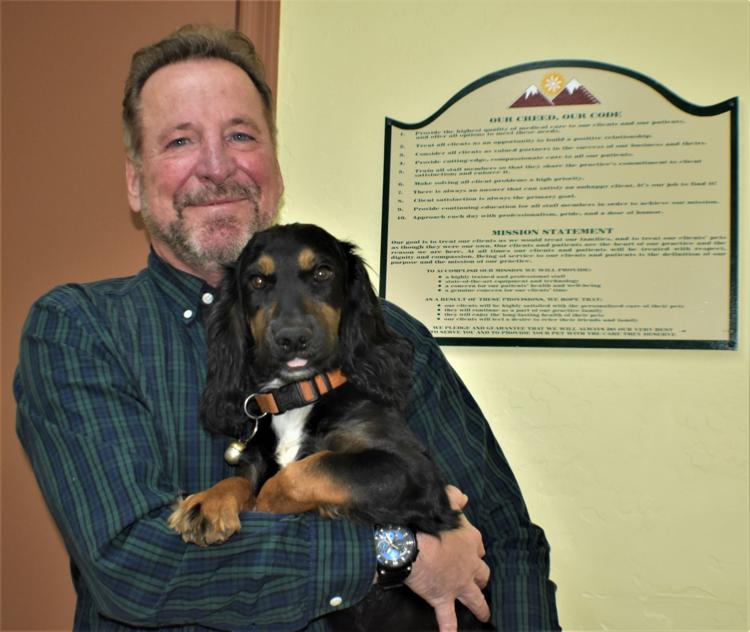 Dr. Ole never thought about what he was going to be when he grew up. "Everybody always told me that I was going to be a veterinarian," he said assuredly.
"School was never hard for me," said Dr. Ole, "just a distraction." "My siblings were all honor students. I was the black sheep."
He recalled the letter he received from the University of Arizona, where he first went to college, that basically said that his 1.6 GPA did not represent the academic standard the school expected of their students.
So, it was home to Phoenix where he worked concrete and did ski patrol in the winter in the White Mountains.
It is said that behind every good man there's a woman, and that certainly was the case for Ole. His mother was a "strict eighth grade homeroom teacher." She always did her lesson plans on a yellow legal pad and one day she sat Ole down and showed him on one of those yellow pads the expenses it took to run a household. She gave him three choices. She told him he could go to work and pay half the expenses since he was living there, or he could get out and pay his own way, or she could apply some of the funds towards his education if he would go back to school.
"I did what she told me," said Ole. "It got me back on track in life."
He headed to the University of Arizona and as an undergrad he was accepted into vet school far earlier than the norm. He went to summer school and took extra classes. Then it was off to Colorado State University for veterinary school; he graduated in 1989.
"In vet school I did not see myself in a sterile hospital doing dogs and cats for the rest of my life. I could see myself in my truck, driving," explained Dr. Ole.
His first job after school was at the Denver Zoo and in the first two days he handled a toad and a giraffe. "Nothing frightens me as to species for wildlife," he said. "Primates are the most challenging. They are difficult to handle without anesthesia."
Owing Arizona four years and about $60,000 from his agreement with the Western Interstate Commission for Higher Education, a program which helped pay for his schooling, Dr. Ole headed for Flagstaff and opened a practice where he worked for just under three years. Consciously or subconsciously, his next career move was as the first veterinarian for the Arizona Game and Fish Department.
"A government agency was not what I envisioned," shared Dr. Ole.
With that realization, he told himself if he was going to be in private practice he was going to do it in the best part of the state — the White Mountains. His father, who worked in air conditioning and heating for power plants, died when Dr. Ole was 19. His father always wanted to live in the White Mountains and having been in school in Colorado, Ole learned to love the four seasons — plus he would be able to ski and hunt and fish on the Mountain.
In February 1994 Dr. Ole opened White Mountain Animal Hospital in Lakeside. It was just a trailer then. Three years later he opened Alta Sierra in Show Low and finally Heartside in Snowflake. Today he only operates the Lakeside practice.
"I was ambitious — very ambitious in my 30s; now I am still ambitious but ambitious on my own terms," said a pleased Dr. Ole.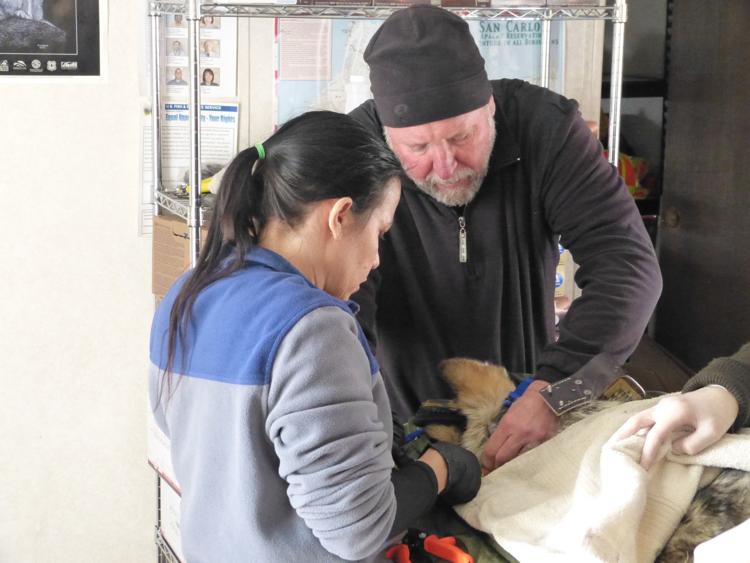 Though he went into private practice, his practice was not just dogs and cats, but also exotics. He also maintained his contacts to work with wildlife. He is the Director of Wildlife Health Services which specializes in the darting and capture of native and exotic species, vet for Bearizona Wildlife Park and US Fish & Wildlife Service where he is the project veterinarian for the Mexican Gray Wolf Recovery Program.
About 15 years ago, Dr. Ole was approached by a producer who told him he had a cool practice and asked if he could follow him around and film him. He consented and the producer followed him around for a year and then pitched the production to different networks, but no one picked it up.
"I won an Emmy as the host and producer for "The Jaguar Project" and I think that got the ball rolling." Dr. Ole traveled to Mexico in 2009 to help rehabilitate two jaguars and release them back into the wild.
Destiny was at his door though, and the Outdoor Channel featured him in 2017 in a five-episode series called "Wild Ops," but they didn't do a second season.
Last year a producer put a bug in his ear that High Noon Entertainment in Colorado had seen his stuff and was interested in doing a vet show. He was told he and his staff should produce a video and submit it. They did and NatGeo liked it. In April 2019 they elevated the video submission to the next step which is known as proof of concept. A crew came out and did three days of filming — one in the office, one at a ranch in Springerville and one at Bearizona.
That submission went to green light which is where NatGeo watches the potential shows and either gives it a green light or a red light. It got the green light which meant eight one-hour shows.
"They offered me a six-year contract," said Dr. Ole, "but my little sister, who is an attorney, suggested we do a year; she said you may not want to do it longer."
When I did "Wild Ops" one thing different was that they followed me around. NatGeo wanted it scripted — make it more produced and for six months 14 people everyday — executive producers to assistant producers would want me to have two patients a day, and I am use to seeing 30 to 40 in a day," he explained.
During this time Dr. Ole had only one relief veterinarian to "pick up the slack."
"When the production crew was gone, I saw patients on the weekends," said Dr. Ole, who wanted to ensure his clientele were taken care of.
"The reason I am so passionate about this is I want my grandkids to see the fruits of what I started. As stewards of animals on this planet, we have an obligation to conservation."
"I am really fortunate to have the kind of practice that I do," continued Dr. Ole. "The domestic keeps me clinically sharp and then I get to do Bearizona and R Lazy J Wildlife in Round Valley." He also may hop a plane to Mexico or some other far off destination.
"My Mom told me, 'Ole, try everything. If you do not like it you do not have to do it again, but at least try everything.' She made me take guitar and I hated it, but I can still strum three chords," he said proudly.
"I wanted a scuba certification and I did it. I wanted to be a pilot and I did it. Career choices, obviously I tried everything.
"Today there are specialists. When I graduated there were no specialists.
Dr. Ole said he believes the film crew being here put the spotlight on the White Mountains and it also benefitted the local economy. He said they also took a lot of B-Roll (supplemental footage that could be used later).
He said the production crew rented 16 condos, ate at the local restaurants and fed him and his staff lunch throughout the winter. They set up a field production trailer on Neils Hanson Road and one of the condos served as the production office where they daily sent film back to High Noon Entertainment.
"I did not like watching myself on TV," said Dr. Ole. "Wild Ops" had a viewing party (when he did that show) and I would hide in the background. (With Nat Geo) I had a DVR and silently watched myself and would ask, 'What should I do differently next time?' There was an international audience watching me as a veterinarian. They interviewed my clients and staff – hopefully they were on spot. You cannot please everybody, but I hope I was pleasing."
"If anybody told me when I graduated from vet school that part of my career would be in TV, I'd say they were lying," said Dr. Ole.
Follow NatGeo Wild on Facebook for announcement of air dates.