HOLBROOK — Sky Buddy Martel, 21, of Pinetop Lakeside, a gifted runner and athlete, pleaded guilty in the Navajo County Superior Court to five counts of having sex with a minor.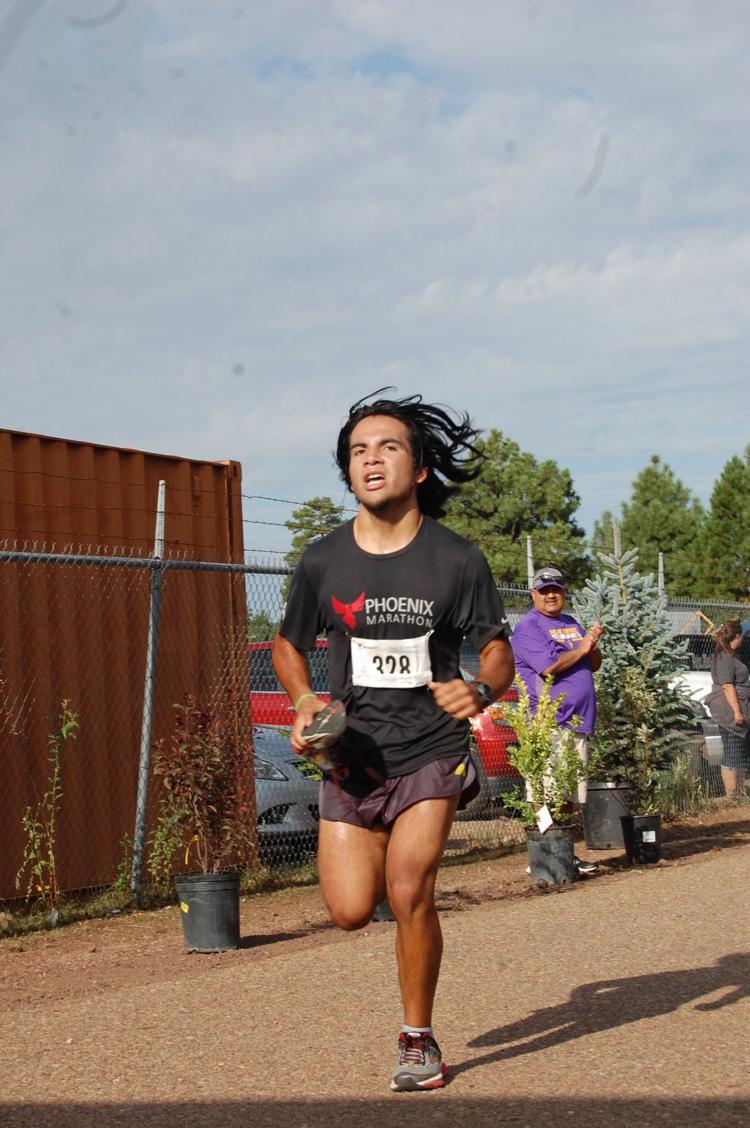 He originally faced 30 child sex crimes charges, all serious felonies, but the case resolved under terms that some might call reasonable, in the big picture of things. Martel admitted to having consensual sex five times between June 2018 and February 2019, with a female who was "at least 15 years of age," according the plea agreement submitted to the court by Deputy County Attorney Lee White in July. In Arizona, such an action is a Class 6 Felony, the least serious of any felony.
Arizona law says that if an adult (over 18 years old) has sex with a person under 18 years old, it's a crime.
If the minor is under 15 years old, it's a big crime. But the law recognizes that human sexuality is one of the strongest impulses (there are 8 billion humans on the planet which attests to that) and is particularly strong in young persons.
Therefore, the law makes exceptions, defenses to prosecution. For example, if an adult has consensual sex with a minor whom the adult is married to, there would be no prosecution. Further, the law says that if the minor is 15, 16 or 17 years old, the adult is in high school and the age difference between them is less than 24 months, there wouldn't be prosecution for that, either.
According to Martel's reported birth date, he was 19 years old during some of the activity. It is unknown exactly how old the minor was, besides either 15, 16 or 17. If she were 17 in June 2018, had Martel been in high school, (or married to her) he would have done nothing wrong in the eyes of the law. But Martel didn't quite fall into either of the allowable defenses. He committed the crimes and has paid for it.
Martel was sentenced last week. He will be on supervised probation for ten years and must register as a sex offender during that time. He was sentenced to 6 months in jail, deferred, meaning that if everything goes right with the probation, he would not serve any of the 6 months. He was given credit for 167 days that he already served in jail. He must pay a fine of $4,450. All other charges were dismissed.
Martel excelled in high school and had been widely lauded for overcoming family tragedy through track sports. The Independent's sports editor Andy Staten wrote in November 2014 how Martel, then a freshman in high school, and his older brother, Doug, had been holding the family together after their mother Velma Parker Martel suffered a debilitating stroke at a time when their father Buddy, only had sporadic work.
Adding to the family's tragedy was their father's death in August 2017. Buddy Martel, 52, was shot and killed by an armored truck guard at HonDah Casino in August 2017, after he allegedly sprayed the guard with a noxious fluid when the guard was making a delivery there.