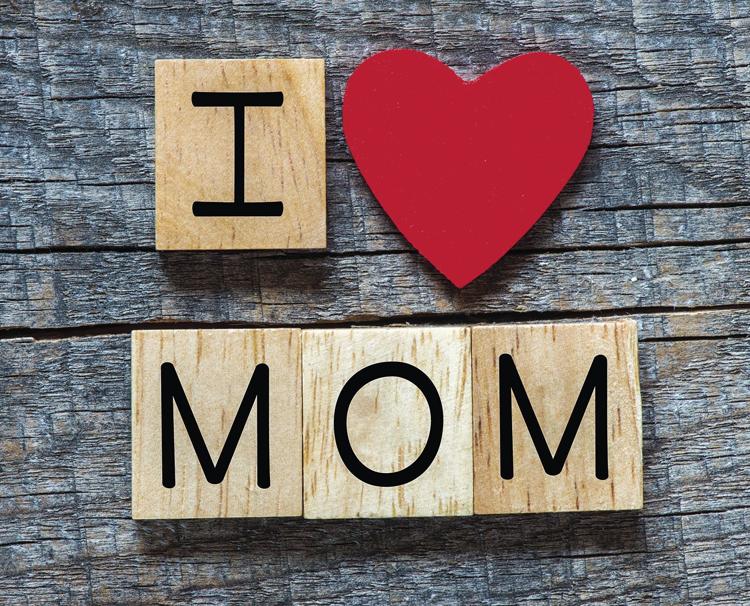 TAYLOR — If you remember popular sitcoms like "The Adventures of Ozzie & Harriet" or "Father Knows Best," those television moms did it all – with ease. Today's moms are real moms, doing it all, and usually while also juggling a career. That describes Anna Pember Merrill, almost. Almost because three of her six children have a rare degenerative disease and she magnifies motherhood, not in spite of it, but because of it. On her personal blog — which edifies her family – is a comment that sums it all up — "Merrills work together, play together, stay together!"
Like most mothers Anna prefers to talk about her children, rather than herself. Jon and Austin are her oldest. They came to her and her husband Loren as fosters when they were 13, and at 14 they became a permanent part of the family. They are now both age 26, followed by Charlotte, 15; Kalicia,14; Caroline, 12, and Harrison, 8.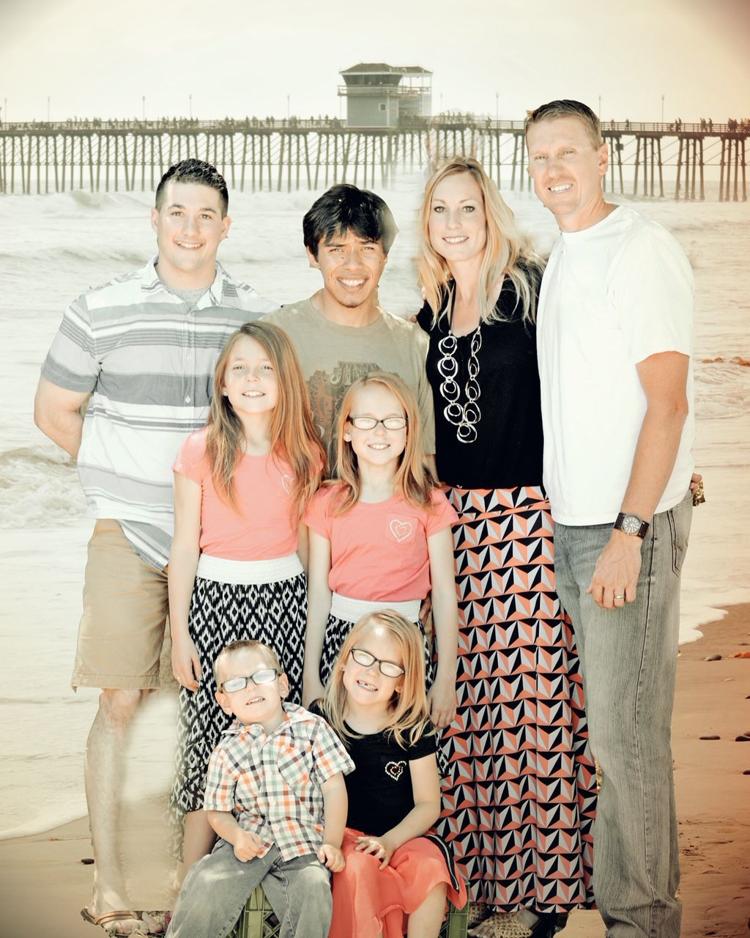 In addition to being a mom Anna is a teacher, an artist, illustrator, entrepreneur, photographer, coach and wife. There probably is something else not mentioned, but obviously she is multi-faceted.
Anna grew up in Mesa, the oldest of six children. The family moved to St. Johns where Anna finished high school and then it was back to Mesa for a job and Mesa Community College. From there it was on to Arizona State University for her teaching degree. It was also where she met her husband Loren who now teaches government and economics at Snowflake High School.
Anna always wanted to be a teacher and she magnifies that talent in everything that she does. She said she knew teachers didn't make a lot of money and thought for sure she would marry a husband who made money. "But, I fell in love with a teacher," said Anna, "but both of us are entrepreneurs and do crazy things to be at home with our children."
Like many young graduates, after graduation Anna and Loren looked for teaching jobs and the choices were slim. They found work with the Holbrook school system and moved there with a 22 foot camp trailer believing they would go somewhere else later. Coming to the realization that raising kids in a rural area was a good idea, they stayed and built a home.
Charlotte was their first biological child and Anna knew something was wrong when she was unable to roll over or to speak. Anna persisted in getting answers but it wasn't until Charlotte was three that she received a diagnosis.
"Because I didn't want her to get to be a teenager and ask why," said Anna, "she has been seeing a psychologist or counselors since she was age two."
The little girl who couldn't talk has become quite the celebrity speaking in front of large crowds in various media and events to raise awareness about rare diseases and tackling things others might have deemed impossible.
"One time a counselor told me she was concerned about Charlotte," recalled Anna. "She said, 'she only talks about her friends and how to communicate; she won't talk about her disease.' Charlotte started saying some of the things she says from her speeches and then the counselor said, 'I get it. She does not use her disability as a disability, she uses it as a strength.'"
"Kalicia was our preemie," said Anna, explaining that Kalicia has a lung disease but not the rare degenerative disease.
"She is a go-getter," said Anna. She says Kalicia's daily morning activity is practicing her piano and guitar and plans of one day producing an album about bringing unity to the world.
"She is tired of segregation between those with disabilities and others. She is the bridge," said Anna, "the bridge between everybody with special needs and those without."
Caroline came next and also has the disability. Having seen the same things with Charlotte, Anna knew within a month before Caroline was diagnosed that she had it.
"She is hilarious," said Anna. "She is the jokester and is also stubborn, but I think that's a good quality. She is always smiling."
Anna said that Caroline is also a go-getter and has somewhat of a sarcastic personality, but it is cute. She loves to do Shirley Temple renditions like "Animal Crackers," and loves to make people laugh and is very independent. She is getting ready to go to junior high and is excited to get a gate trainer, an assistive device that will make it easier for her to navigate getting around school.
Harrison is the youngest and he also has the rare disease. Anna feels she was ready for Harrison because when she saw the disease, she already had the nutritional down.
"He is the littlest person ever put in a walker at the hospital," explained Anna. "Age one and he had a head start because I had two others that paved the way. Charlotte was in a wheelchair when she was two."
Anna says Harrison is the spark and the mascot of the family.
All of The Merrill Budz, as the children call themselves, are pretty-much involved in anything anybody else is involved in. They participate in an integrated Special Olympics and with Anna and Loren being teachers and coaches, they all have have a positive can-do attitude, passed on from positive parents.
Anna never seems overwhelmed – and there are and have been challenges, but it is all shared with a positive spin. Even in the middle of a pandemic, she is teaching virtual art classes, juggling them with apparent ease.
"You have to love that life or you get overwhelmed," said Anna. "Gratitude, scripture, prayer – everybody has gratitude for the simple things of life.
"My husband grew up in a three bedroom house with 10 kids and we were camping in St. Johns when I was a teen. When we bought property and started building a house we made the halls six feet wide before we ever had kids. And, the wheelchairs could get through easily – we overdid. We had 20 foster kids we loved and never planned on adopting, but we had two teens who asked us. One was in Prescott and the other in a group home in Concho – we had never done teens before. We were 20 something and had a three month old preemie and a three year old special needs child."
"I learned organization with kids," said Anna. "Kids need routine and adults need it as well. People are happier when they know what is expected, so I rolled routine into my home life."
Anna is a giver but she does take time out for self care.
Sometimes she meets up with her sisters to bike and sometimes gets a fun hike in with her mother.
"My husband encourages me to fill my bucket," said Anna. "It has taken me a long time to learn it. Before, my favorite was whatever their favorite was. It is like learning to put the mask on yourself first.
"He knows if my bucket is full, he can fill his without feeling guilty. I am not great at it yet, but it is my husband who pushes me."
Anna also finds time to grow intellectually. She has taught in Holbrook, Snowflake and Gilbert. Keeping up her teacher certification, she continues to be able to grow in areas that give her an outlet. She has taken photography and portraits at Northland Pioneer College because she says with art you cannot always paint, but you can take a photograph. She also took German at BYU so she could more than just understand her husband who speaks it – she wanted to converse with him.
Anna's Facebook page says, "Love Life." She does and there are at least six children who love this Mom back.