HOLBROOK — With no discussion and little information, the Navajo County Board of Supervisors last week renewed $400,000 worth of state contracts to reduce the county's alarming levels of childhood disease, premature birth, spotty prenatal care and a host of other health challenges.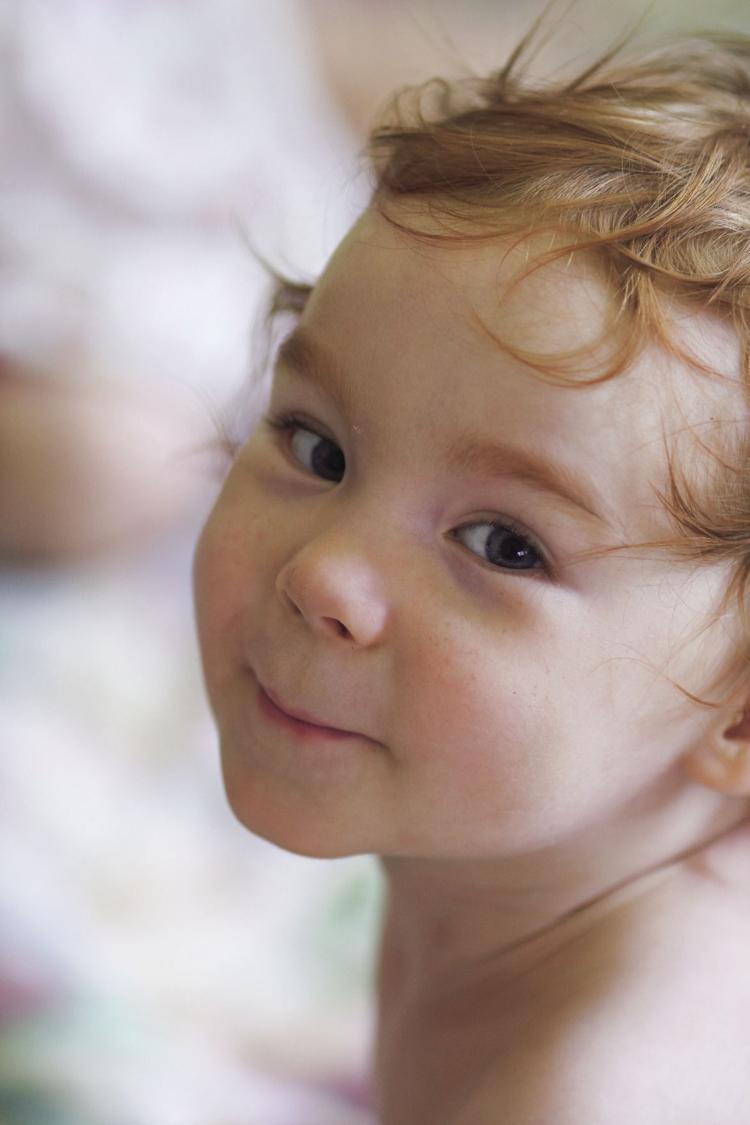 Navajo County ranks near the bottom on almost every measure of child and maternal health, which makes the annual inflow of state and federal money to address the ongoing plague of childhood deaths, inadequate prenatal care and premature deaths even more important.
However, the item ended up on the consent agenda, with no discussion of the 150 pages of contracts and bureaucratic boiler plate, which offered no summary of the outcome of past contracts or any explanation of why Navajo County scores so poorly on almost every measure of child and maternal health.
"These are pretty intense memorandums and government agreements," said Supervisor Daryl Seymore. "I just hope we will follow through on the recommendations. This is a service that can drastically make an improvement in families' lives and health and safety."
The nearly $400,000 grant for maternal health, prenatal care, nutrition, counseling and breastfeeding information specifies the county will provide a range of services to about 1,800 expecting mothers annually. Another $100,000 contract provides nutrition education, counseling and services to a county with some of the highest rates of childhood obesity and health problems in the state.
The contracts include services on the White Mountain Apache, Navajo and Hopi reservations, which account for about two-thirds of the county's population and a disproportionate share of the health challenges.
The county's 2019 Health Assessment posted on the Health Department's website hints at some of the challenges facing doctors, health officials, parents and children in the county, with high rates of infant mortality, low rates of prenatal care, a large share of the population without medical insurance and high death rates related to obesity, alcohol, accidents, suicide and other problems.
Repeated studies have shown adequate prenatal care offers lasting benefits, reducing the odds of a range of health problems for women and infants. Studies suggest every dollar spent on prenatal care averts $3 in direct medical costs and as much as $20 on long-term social costs. However, nearly a third of Navajo County women don't seek prenatal care in their first trimester.
Breastfeeding offers enduring benefits to infants. Breastfeeding reduces the risk of a host of childhood infections, diabetes, Sudden Infant Death Syndrome, asthma, obesity and other disorders. Breastfeeding may also improve an infant's cognitive development, improves the bond between mothers and infants, and yields other mental and emotional benefits.
Navajo County has just five ob-gyn doctors specializing in pregnancy, in a county with more than 40,000 women of childbearing age. Roughly 2,000 women give birth each year in Navajo County. Some 10% of pregnant mothers in the county smoke, which is nearly twice the state average.
The county has an infant mortality rate of 11 per 1,000 birth, which is 57% higher than the statewide average.
The county also suffers from a relatively high share of the population without medical insurance — or easy access to medical care. The Arizona Health Care Cost Containment System pays for 72% of the births annually, with Indian Health Service covering 3%, some 50% higher than the state average. Private insurance covers 21% of births — just half of the statewide average. About 14% of county residents have no health coverage at all, compared to about 11 % statewide, according to the health assessment.
Navajo County also has one of the highest teen pregnancy rates in the state, which is also associated with problems in delivery and health care coverage. The county's teen pregnancy rate is 20 per 1,000, second only to Gila County's 22 per 1,000.
Only 67% of Navajo County mothers begin prenatal care in the critical first trimester.
Navajo County Health Challenges
Here are some of the disturbing findings from Navajo County's most recent community health assessment.
• Residents here have an above-average death rate for accidents, alcohol-induced deaths, chronic respiratory disease, strokes, suicide and car crashes.
• Residents have a higher than average rate of emergency room visits for poisoning, respiratory diseases, mental disorders nervous system disorders, and infectious diseases.
• Navajo County has a poverty rate of 29%, compared to 16% for the state. Even in the southern portions of the county, the poverty rate is generally 17 to 19%.
• The percentage of children enrolled in preschool dropped sharply from 2,000 in 2010 to about 1,400.
• Navajo County's unemployment rate is generally more than double the state average.
• The percentage of "food insecure" people in Navajo County is 22%, second only to Apache County's 26% in Arizona.
• Some 15% of children live in single-parent families — a total of nearly 4,000 families.
• In Navajo County, 38% of adults are obese, compared to 29% statewide.
• Navajo County has one primary care doctor for every 1,800 residents while Apache County has one per 3,000 residents. Maricopa County has one per 1,400 residents and Pima County one per 1,200 residents.
• About 21% of Apache and Navajo County residents, a rate 50% higher than Maricopa County.
• About 27% of Navajo and Apache County residents are physically active, compared to 19% of Maricopa County residents.
• About 9% of residents eat enough fruits and vegetables, compared to 11% statewide.
• Navajo County suffers 37 diabetes deaths per 100,000 population, a rate 54% higher than the state average.
• Navajo County suffers 60 alcohol-related deaths per 100,000, compared to 16 statewide.
• Navajo County has one mental health provider per 1,300 residents, about half the statewide average. However, 6% of emergency room visits involve mental disorders, about double the state average.
• When it comes to teens and drugs in Navajo County, 44% have used alcohol, 40% have used e-cigarettes, 33% have used marijuana, 27% have smoked cigarettes, 22% have vaped various drugs and 11% have abused prescription pain relievers.
• The age-adjusted drug overdose death rate is 27 per 100,000, about 35% above the state average.
• The suicide rate is 32 per 100,000, about 80% above the state average.
• The country rate for sexually transmitted chlamydia is 804 per 100,000, 40% above the state average.