NAVAJO COUNTY — The Navajo County Board of Supervisors unanimously approved a zone change to allow for a 103-lot development in Aripine, fronting on Highway 260 near Heber.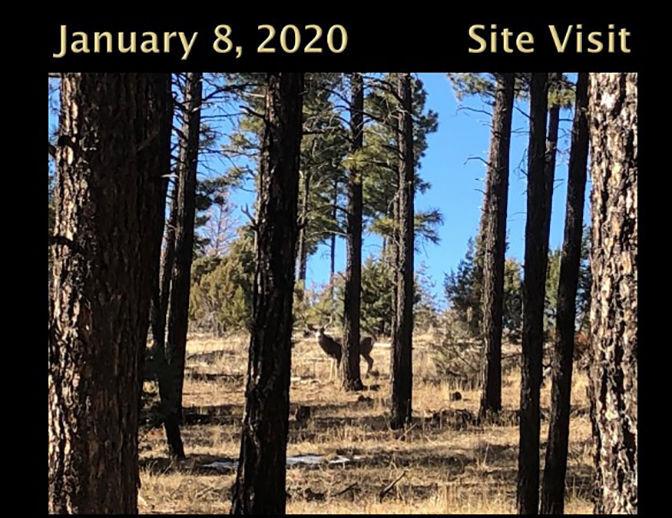 The owners won easy approval after overhauls of a plan that got rough handling by residents back in November.
The 93-acre development will feature single-family homes, mostly on half-acre lots. The supervised approved the change in zoning from one house per acre to a planned unit development category that allows the developer to shift lots around more easily.
The developer overhauled the original plan to add 10 acres of open space along a natural drainage, which reduced flood control problems, left a wildlife corridor and buffered the development from surrounding properties. The extra open space should leave wildlife migration corridors for elk, black bears, deer and other critters.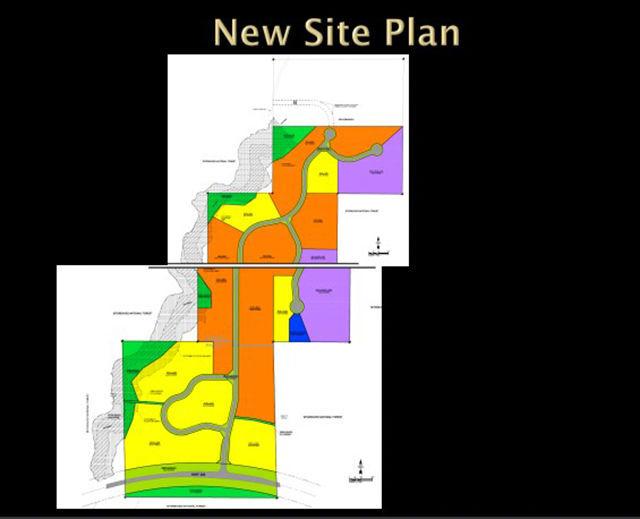 No one spoke at the public hearing to object to the overhauled development, prompting a quick, unanimous vote by the supervisors. The project had already gotten approval by the county planning commission on a 4-1 vote.
The 100-home development is the latest in a series of projects approved in the fast-growing unincorporated area about halfway between Show Low and Payson.
The changes in the plan did include a backdoor escape for residents in the event of an approaching wildfire or other disaster.
Navajo County does not have a Wildlands Urban Interface (WUI) building code or an ordinance that encourages or mandates Firewise brush clearing of homes. A recent study found that the forested areas of Navajo County actually face a greater risk of a catastrophic wildfire than did Paradise California, which was completely destroyed by a wildfire that also killed 85 residents who didn't have time to flee the fast-moving flames.
A WUI code requires roofing and building materials that won't quickly catch fire in a rain of embers from a nearby forest fire. It also requires things like fine mesh on attic ventilation, minimal or flame resistant overhanging eaves, skirts on elevated porches to prevent embers from getting under the porch and setting the house on fire and extra protection for roof lines where things like pine needles might collect. Flagstaff and Prescott both adopted WUI codes after near-destruction by wildfires, but towns and counties in the White Mountains have generally avoided adopting WUI codes, even though they normally apply almost entirely to new construction.
Navajo County has also not adopted a Firewise ordinance, unlike Prescott and Flagstaff. A Firewise ordinance requires builders and homeowners to keep areas close to the house clear of brush and small trees that can set the house on fire. The ordinances also often require homeowners to trim larger trees close to the house to prevent them from dropping needles on the roof or dropping burning limbs. A Firewise ordinance can require property owners to trim undergrowth and trees periodically, since studies show the spread of fire from house to house through intervening vegetation accounts for most of the destruction in fires like Paradise. In one recent case before the Navajo County Board of Supervisors, a landowner successfully ignored seven years worth of letters from the county trying to convince the landowner to reduce fire risk and clear junk from the lot.
The 93-acre project is in a heavily forested area, fronting on Highway 260.
Developer Travis Barney attended the Tuesday supervisor's meeting by video, but had an easy time of it since the changes made in the development plans since November had addressed most of the neighbor's concerns about septic systems, flooding, drainage, design of the homes, density, roads, phasing plans and other issues.
The applicant will still have to finalize drainage and sewage treatment plans as the project progresses.
"We really appreciate your time and effort on this matter," said Barney.
Supervisor Daryl Seymore did make one change in moving to approve the project. He moved to increase the maximum number of lots in the development from 100 to 103. Barney welcomed the change, but said he won't know whether he can actually fit 103 lots into the plan until engineers finish working up the details plans for drainage and septic.
"I appreciate the effort you've put forth," Seymore told Barney. "it's taken a lot of time and going back and forth to find a way to make this happen."