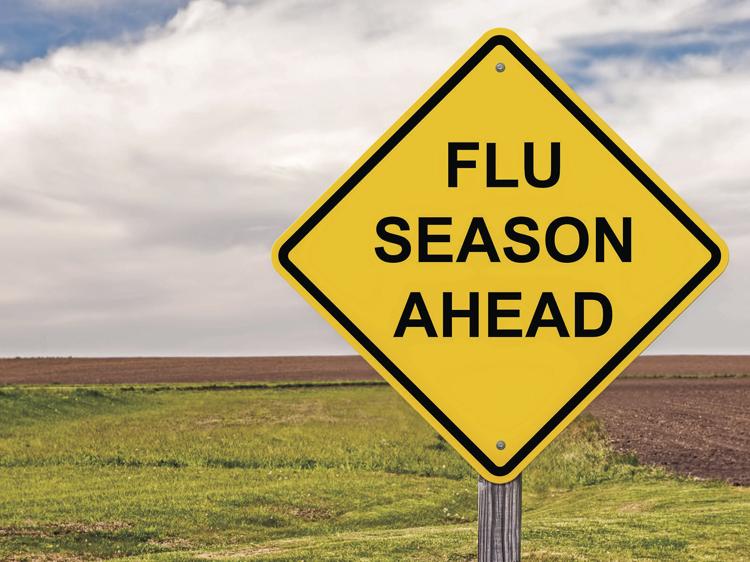 That's the message public health officials are broadcasting to prevent a bad flu season from joining forces with COVID-19 to overwhelm doctors and hospitals.
To bolster that effort, the Navajo County Board of Supervisors last week confirmed receipt of more federal and state grants to bolster immunizations — not just for flu but for a whole range of preventable diseases.
The county every year uses grant money to provide free vaccines for the flu and other diseases. This year the county will receive an additional $52,000 for flu vaccines and an extra $125,000 to provide cold storage for vaccines as well as data entry capacity.
Those items could prove useful when the federal government starts to distribute a vaccine for COVID-19. That vaccine might come before the end of the year if the current Phase III clinical trials go smoothly. However, it's more likely the county won't have a big supply of COVID-19 vaccines until the spring.
Some of the vaccines near the end of Phase III trials must be frozen when they're distributed and require two doses. Some require a single dose and need to be kept cold, but not frozen -which would make them much easier to distribute and administer. Phase III trials of a dozen vaccines each involving 20,000 to 60,000 volunteers will determine which vaccines do the best job of preventing an infection with minimal risk of side effects.
In the meantime, free flu vaccines are already widely available. Health officials have recommended everyone get flu shots this year to prevent the healthcare system from getting overwhelmed by a rush of flu and COVID patients at the same time.
The official federal Centers for Disease Control statistics on the spread of the flu generally lag several weeks behind. The tracking data for the week ending Sept. 27 so far shows only minimal spread of the flu virus in Arizona.
The state department of health services reports 30 cases of flu in Arizona as of Oct. 28, most of them type B — which is the strain that responds best to a vaccine.
Normally, the flu doesn't pick up steam in Arizona until November. Based on a running five-year average, flu peaks with about 1,800 cases a day between on Jan. 6 and Feb. 17.
The flu vaccine involves a killed virus that forewarns the immune system, reducing the odds of an infection or a serious illness. It's recommended for anyone older than six months. However, getting a flu shot is especially important for high risk groups including children, pregnant women, those older than 50, residents of nursing homes, people with certain chronic conditions, healthcare workers and household contacts of those high-risk groups.
The flu vaccine is prepared for the US each year based on strains circulating in the southern hemisphere during our summer. The outer coat of the flu virus mutates rapidly so epidemiologists must continually tinker with the vaccine. This means that in some years the vaccine works better than others. Generally, the vaccine reduces the risk of flu illness by 40 to 60%. Last year, the vaccine proved just 28% effective.
One study concluded that the flu vaccine in 2017-18 prevented 58,000 flu-related hospitalizations. A 2018 study found that from 2012 to 2015 flu shots among adults reduced the risk of an adult admission to an ICU unit by 83%.
On average, flu each year causes between 9 and 45 million infections, 140,000 to 180,000 hospitalizations and 12,000 to 61,000 deaths in the US. The number of infections has actually been rising slowly since 2010-11. The CDC estimates the US had 21 million infections in 2010-11 and 9 million in 2011-12. However, in the last three flu seasons the CDC put the estimates at 38 million, 36 million and 45 million.
No one's sure why the flu virus runs amuck from November to April, then fades away in the summer. Other respiratory viruses like COVID-19 have shown no such pattern.
COVID-19 has also proven much more lethal than the normal strain of the flu virus. So far COVID 19 has infected at least 9 million Americans and caused 230,000 deaths. In the last flu season, the virus infected 38 million Americans and caused perhaps as many as 60,000 deaths — although that's just an estimate.