HON-DAH — The White Mountain SAFE House (WMSH) dinner and fundraiser last Saturday demonstrated the growing community awareness about domestic violence close to home. "We have more people here this year than we had the last two years," confirmed SAFE House board member Rob Turnwall during Saturday night's dinner at Hon-Dah Resort and Conference Center. "I really want to thank you all for coming out tonight; it means a lot," he added.
Turnwall and SAFE House manager Becky Shumway offered words of thanks for the SAFE House staff, thrift store staff, volunteers and board members.
"Unlike some jobs, we bring home what we see at the SAFE House and we can't leave it at work; we can't forget it," Shumway told the audience about the day-to-day trauma witnessed by those involved with the SAFE House.
Maranatha Bible Church Pastor Stephen Hair followed Shumway's welcome with a prayer which echoed a theme spoken throughout the event. "We pray that the need for this type of occasion would be diminished ..." said Hair.
In 2019, the WMSH reported serving 12,874 meals. The SAFE House also provided 4,252 total bed nights between May 2018 and December 2019, 1,898 of which were for children, according to literature about the SAFE House included in the evening program.
One in four women and one in seven men have experienced domestic violence in their lifetime, according to the Arizona Coalition to End Sexual and Domestic Violence. The Centers for Disease Control says a total of 804,048 women and 453,689 men in Arizona have experienced domestic violence in their lifetime.
Pinetop-Lakeside Mayor Stephanie Irwin also thanked the crowd for their support of WMSH and explained how using Arizona Tax Credits are a viable way "to support the SAFE House and still keep your money here on the Mountain."
Living through love instead of fear
Keynote speaker and WMSH board member, Adria Acosta, shared her personal experience with domestic violence at the hands of her ex-husband.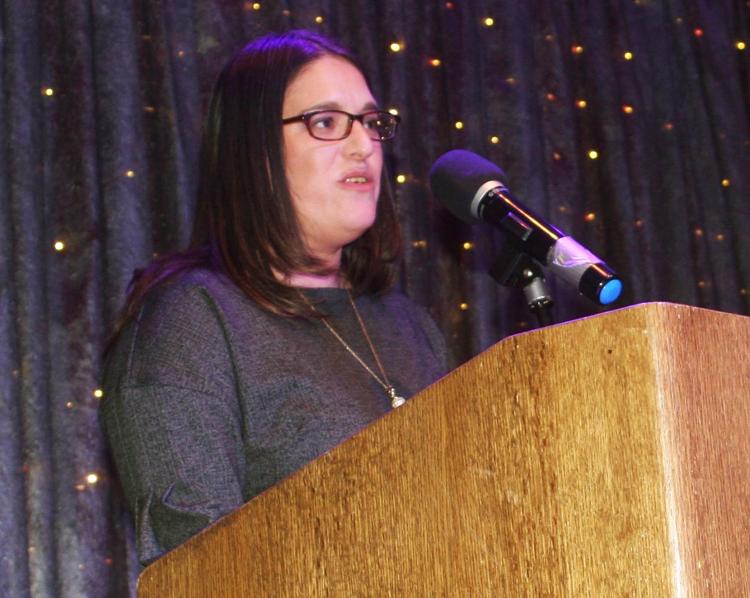 "I will never forget what it feels like to be slammed against a door," Acosta recalls. "Or to be choked with my feet dangling in the air."
"I lived with an earth-shattering desperation to get away from my abusive spouse," she added. "I was living my life in all-consuming fear until I was able to leave."
"But I did survive and am living my life," Acosta assured. "I have an amazing husband and a beautiful son that I will tell my story to when he's old enough. I want him to know who I am. I want him to know that it's okay not to allow someone to shatter you."
Acosta said she remembers what it took to have the courage to break the silence and break the cycle of domestic violence. "We have to not shy away from these hard conversations," she says. "Remember, you are sharing this night with someone else whose life may have collided with domestic violence."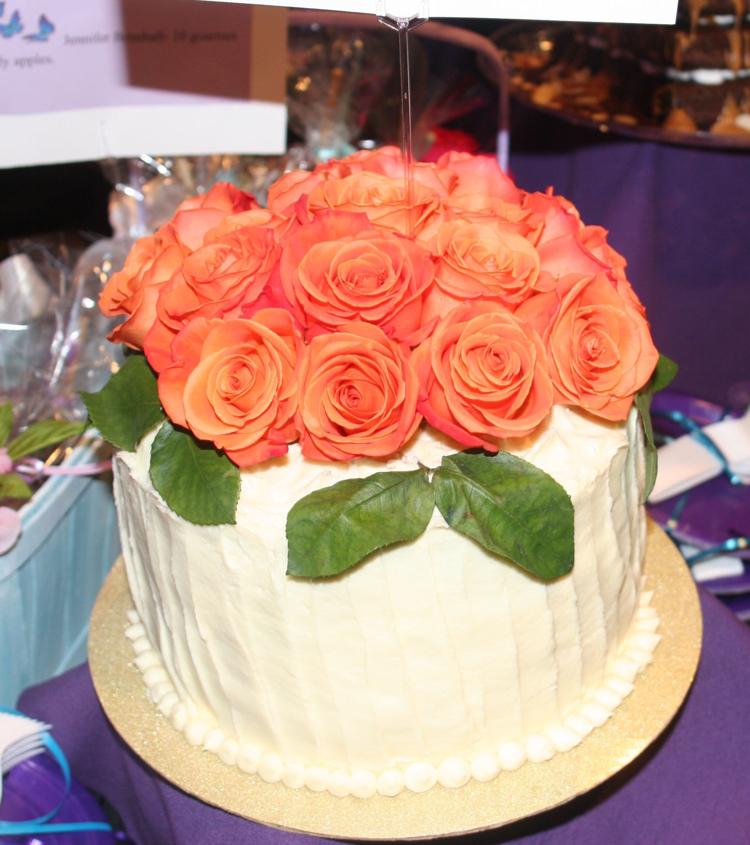 SAFE House staff and board members urged everyone to think about how you are being treated and how you treat your partner or family member. When one person scares, hurts, or continually puts down the other person, it's abuse. If you know of someone in need of assistance, please refer them to WMSH.
The White Mountain SAFE House is division of ChangePoint Integrated Health. It's a private, nonprofit organization dedicated to providing shelter, care, and advocacy for victims of domestic violence, sexual assault, and elder abuse