Bringing the live theatre experience directly to your favorite digital device, Northland Pioneer College's Performing Arts Department is proud to present its first ever Virtual Fall Theatre Festival. The festival will run Nov. 14–30 on YouTube and can be accessed at any time during that window.

The emotionally varied series consists of five one-act plays featuring NPC's fall theatre students.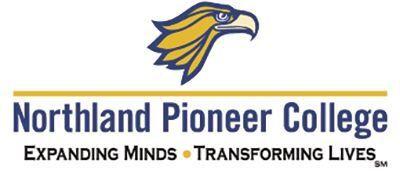 "I am proud of what our students have accomplished this semester under less than ideal circumstances given how we have rehearsed in a physically distant manner," states series director Mike Solomonson. "Although we are disappointed that we were unable to offer our Fall Dinner Theatre experience, we are extremely thankful for all the support our communities give our students. We've blended technology and theatre in a series that demonstrates some real-world scenarios somewhat telling of our times. Expect some great performances and prepare to be entertained, even if it is from afar this time." Solomonson was assisted by Patrick Day, who is the lighting and technical adviser for the series.
The performances include, "Taking Sum Lumps" by Ken Preuss, featuring KayBree Raisor and Reece Harris in which a young woman breaks a mirror and is offered options by an agent in charge of dispensing the bad luck. Will she spread the bad luck across seven years or take it all in one lump sum? Virtuous Reality by Alex Wilkie stars Brian Jackson and Claire Padilla.
While forced into quarantine by the pandemic, Brian hopes to use the time polishing up his dating skills with virtuous reality, an online service that offers virtual advice through simulated dating scenarios. But Brian's dating skills are in need of some serious remediation, and his coach, Lydia, thinks she has an unorthodox but effective solution.
"The Banishment Room" by Jackie Martin features Vera Meier-Bennett, KayBree Raisor and Brian Jackson. Diane is distraught when her career takes an unexpected turn — right into a dead end. Her new officemate offers words of wisdom and a passive way to fight back.
"A Christmas Pickle" by Uma Incrocci stars Vera Meier-Bennett and Claire Padilla. A college professor calls a troubled student to her office. Just what happened at last night's drunken party, and could it possibly involve Santa Claus?
In "Protocols" by Vince Gatton, Reece Harris and Brian Jackson portray two siblings on a video call attempting to manage a crisis.