SHOW LOW – Nine diverse women from the White Mountain community share a life-changing accomplishment which came in the form of two-week certification training to become a Peer Support Specialist.
During the ceremony, the graduates stood before the crowd to say what the training meant for them — how it changed them. There were tears and hugs, but mostly, there was a clarity in who they are as women, as individuals and how they were going to help others.
"Peer Support is engagement and relationship built upon the unique gift of similar life experiences," according to RI International who provides mental health, crisis and recovery services across the country.
The certification allows them to help other individuals and families through crisis.
Graduates of the Peer Support Specialist training are Amber Marie Blaase, Sheena Renee Clendon, Marsha Jo Frazier, Lindsey Henry, Julie Ann Herrera, Maria Rose Lewis, Brianna McCleve, Lisa Marie Mulgannon and Brenda Willis.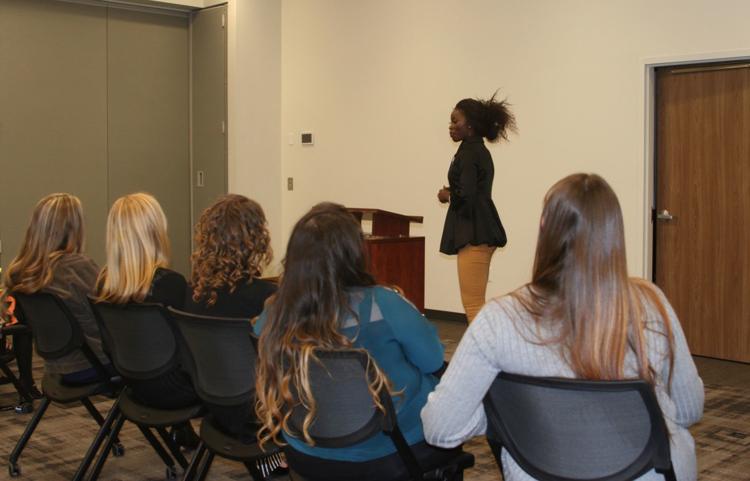 The training was conducted by Deborah "Debbie" Wene of the Phoenix branch of Recovery Educators, RI International Career Center.
RI International describe themselves as a global organization with programs in Arizona, California, Delaware, North Carolina, Washington and New Zealand.
Peer Support Specialists are trained to help heal those experiencing mental health issues, addiction and other health challenges. Peer support is one of several trainings and services the company offers.
More about "Diverse Divas"
The women call themselves "Diverse Divas" because their stories and circumstances were diverse but their rise above adversity and addiction has led them to diva status when it comes to accomplishment.
Each one of them has suffered from substance use disorder at one time in their life, according to Safe Stations One Stop Consortium Director, Allison Hephner who contracted and organized the training with RI International Career Center.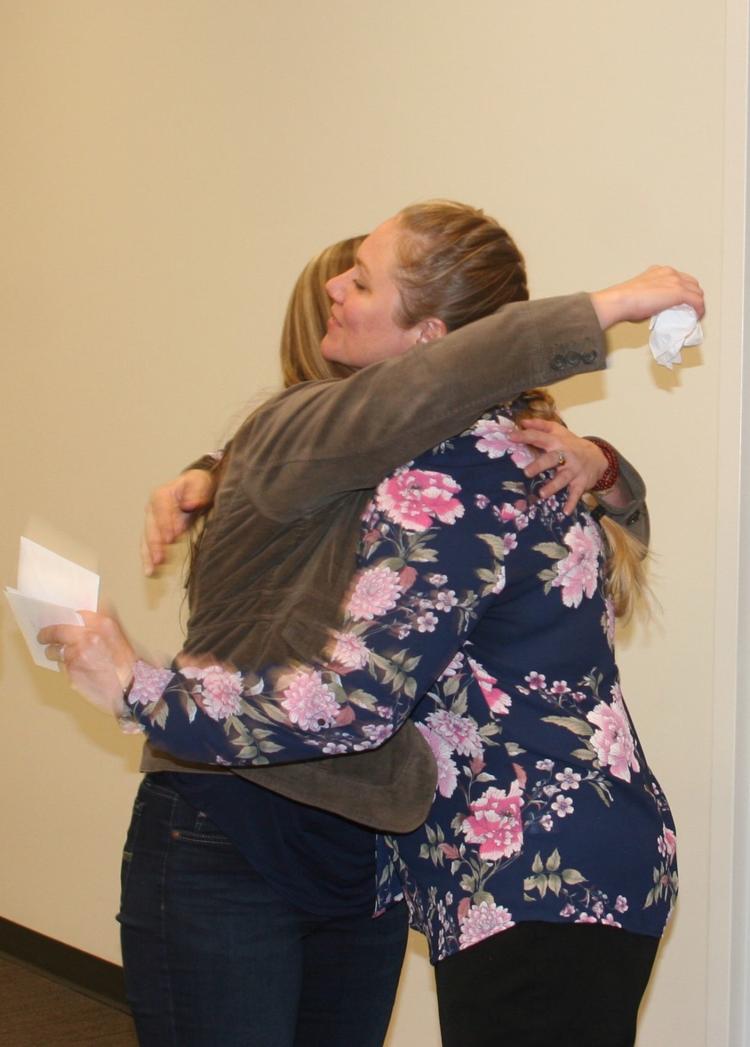 "Their stories, their personalities, their energy has changed me a lot," said Hephner of the graduates. "I have been healing beside you and because of you. I appreciate you for what you know and for what you have done."
"I knew you women are going to make a difference in people's lives because you have already done so for me," she added.
"I'm very honored to be with these women," said Wene. "They taught me a lot and I'm really grateful for it," said "RI Recovery Educator, Deborah "Debbie" Wene.
"These ladies have been through some hard times," Wene explained to the audience. "I was able to test their strengths and weaknesses – emotionally, spiritually, academically and physically."
As a result of the training certification, all of the Divas can work in clinics, hospitals, community centers or on-one-on with people in the community who may be struggling with substance use disorder and related problems.
"As Peer Support Specialists, we don't diagnose people; we love them just the way they are," says Wene. "These ladies have been there and they understand trauma and what it takes to bounce back."
The class was offered to local community members through a federal Rural Communities Opioid Response Planning grant awarded to Summit Healthcare Associates and organized by Allison Hephner of the SSOS Consortium.
"The Consortium's vision is to create a comprehensive environment within our community that bring acceptance and healing to individuals and their families in crisis suffering from substance use disorder," says Hephner.
"The SSOS was created under the premises fire departments can be an access point for those in substance use disorder (SUD) crisis," explains Hephner. "This has transformed into creating a comprehensive treatment and recovery system that meets the individual where they are by leveraging local resources, (TMFMD, SLPD, Summit, NCSO and county attorneys and local prevention/treatment/recovery services) in a systemwide collaboration. We have to break down the silos and reduce the stigma, because the current system we have is not working."
Keynote speaker, International Recovery Services Administrator Michael Zeeb, encouraged the graduates to "be creative" when you are looking for a job as a Peer Support Specialist. "Don't limit yourself to only apply for what you think is your dream job; apply for stepping-stone jobs too."
"All of you now know that recovery is different for everyone," Zeeb added. "We all have to get to a point where we can recover to be strong enough to help others."
White Mountain Apache Tribal Chairwoman, Gwendeena Lee-Gatewood, also came to the ceremony and praised the women for their accomplishment. "I am so happy and proud to see all of you," said Lee-Gatewood. "I recognize your dedication, your determination – your desire to influence the world."
Family and friends of the graduates also spoke candidly to the audience about their long and difficult path prior to becoming Peer Support Specialists.