SHOW LOW – The Small Business Development Center (SBDC) hosted by Northland Pioneer College Show is asking everyone to "PLEASE Buy Local". "Before you log onto a website to order everyday products like pet food, consider going to a local store in your area," urges SBDC's business analyst Richard Chanick.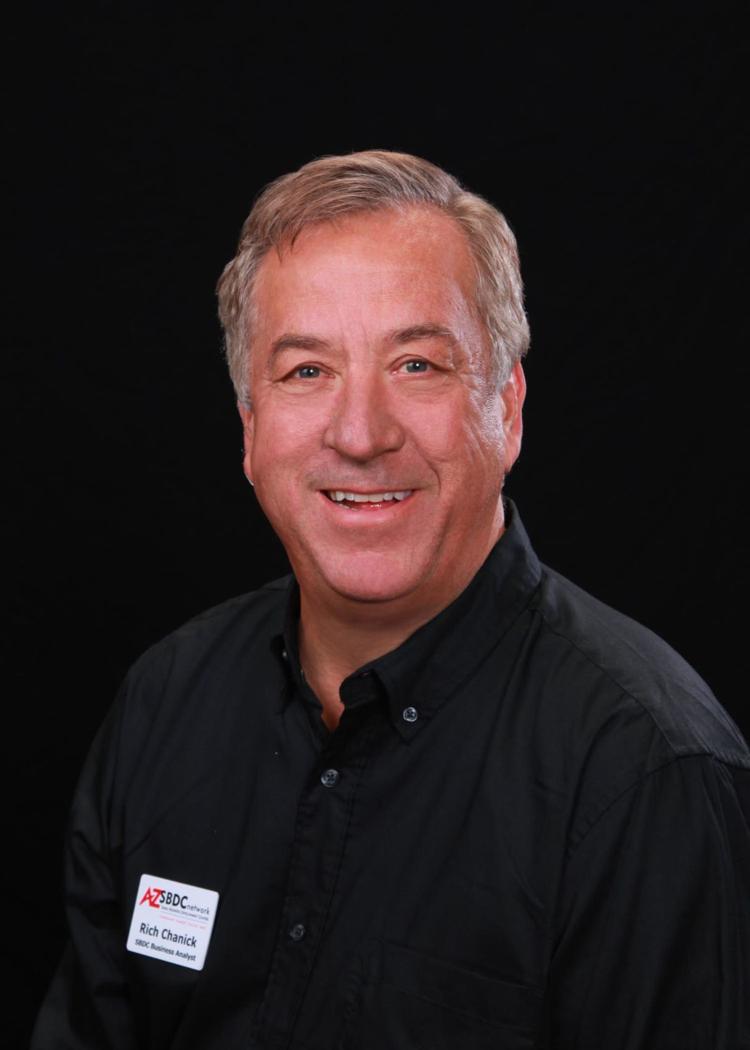 "About six weeks ago we (SBDC) foresaw that, at some point, we would be coming out of the pandemic closures and at that point we would all need each other," he explains. "In response, we developed our 'PLEASE Buy Local' program that we have started rolling out to our region."
Chanick and his colleagues at the SBDC understand the impact of COVID-19 to local small business because they have mentored and advised many White Mountain entrepreneurs in a variety of industries. Turning business ideas into realistic plans that produce income is their area of expertise. This makes them hypersensitive to the fact that many businesses are still waiting on assistance from federal and state programs.
"Through this program, we are now in partnership with Apache County, Navajo County and 14 individual cities and towns," says Chanick.
Starting this Friday, May 22, you will see yellow flags and banners in Alpine, Greer, Heber-Overgaard, Holbrook, Pinetop-Lakeside, Show Low, Snowflake-Taylor, Springerville-Eagar, St. Johns and Winslow.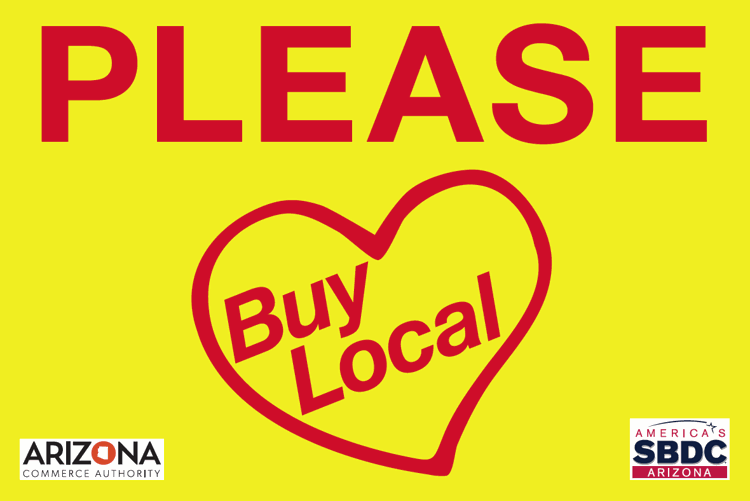 He has been logging hundreds of miles delivering yellow flags and banners to those 14 cities in preparation for this Memorial Day weekend. Shoppers, shoppers and more shoppers is the endgame here.
The yellow flags and banners are intended to help get the word out so that residents and visitors consider buying local before they start to shop.
"What we hope to accomplish is to make people think before they spend their money off of the Mountain," says Chanick. "What can you buy at a local store in your area that you were going to order through Amazon?"
The local Chambers of Commerce have a role in the program which Chanick describes as "the largest regional effort in modern memory with everybody participating."
The Chambers are helping distribute the yellow flags and are getting the word out to businesses, residents and visitors.
"The Chambers, local radio stations, the Independent and other media outlets are helping communicate the program far and wide," says Chanick. Social media is also being employed to help create awareness, synergy and participation.
"The Show Low Chamber is happy to join forces with all the local Chambers and towns and encourages shopping local," says Show Low Chamber of Commerce executive director Jimmie Applegate.
Some of the funding for this program comes directly from the Small Business Development Center's rainy day fund which they maintain for economic downturns or unexpected situations like Covid-19. The "PLEASE Buy Local" program also has the full support of the the Arizona Commerce Authority said Chanick.
The SBDC is planning two more "PLEASE Buy Local" weekends this summer. The Chambers of Commerce will be coordinating these with signature events in their area such as art shows, festivals, car shows and music festivals.
For more information, contact your local Chamber of Commerce or visit the SBDC website at: http://www.npc.edu/sbdc. You can also call SBDC's Development Center at 532-6170 or toll-free (800) 266-7845.
Remember – the season to shop and support your local business community is here. "PLEASE Buy Local."