SHOW LOW — The tragedy of 9/11 is brought to life through a unique display of memorabilia in the Show Low Elks Lodge banquet hall. The multi-media display collection is titled, "Honoring Our Heroes — Patriot Day 9/11 Memorial."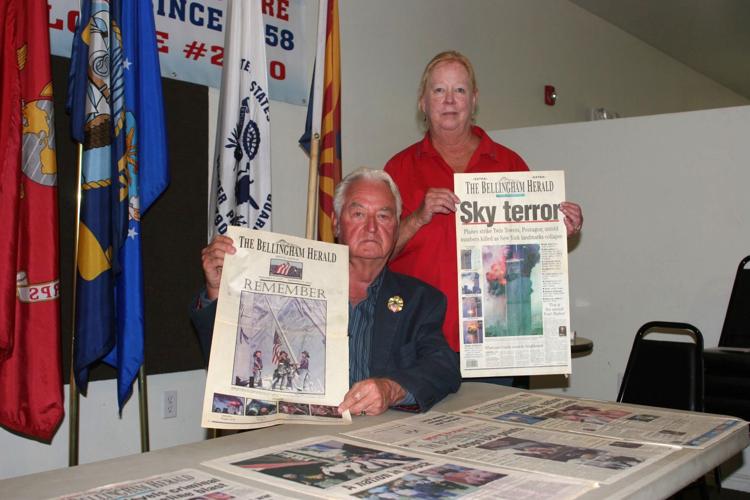 The pictures, story boards, newspapers and slide show is meant to help Americans remember, and honor, the 3,355 lives lost on Sept. 11, 2001. These individuals died as a result of several acts of terror that began with a hijacked plane flown into the twin towers of the World Trade Center on Sept. 11, 2001. Since then, over 200 more people have died from complications from injuries or illness sustained during on Sept. 11, 2001 or during the clean up and rescue efforts.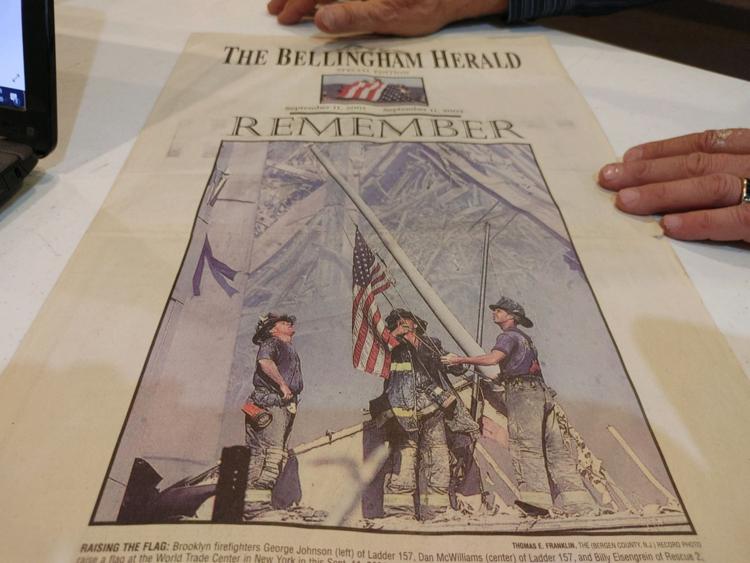 Jim and Connie Zawacki of Concho began assembling the display in 2008 when they lived in Silver City, New Mexico. The newspaper front pages and memorabilia were something that Connie Zawacki began collecting and saving when the couple lived in Bellingham, Washington.
"We needed to do something for 9/11 because nothing was being done," said Connie Zawacki in an interview with the Independent. "You wouldn't see much on television the first few years after 9/11. We felt it was important to share this event, especially with young adults."
That's when Connie Zawacki also started building the Power Point presentation which now contains over 200 pictures from 9/11 and the aftermath. Many of the pictures are rare in that they took years to be "declassified" by the government she said.
Each year Connie Zawacki searches the Internet and the Associated Press website looking for new photos that have been declassified and released by the military. The aerial views above the twin towers are not something everyone has already seen. And there are many more in her slide show that demonstrate the horrific scenes on 9/11 and the months and days following.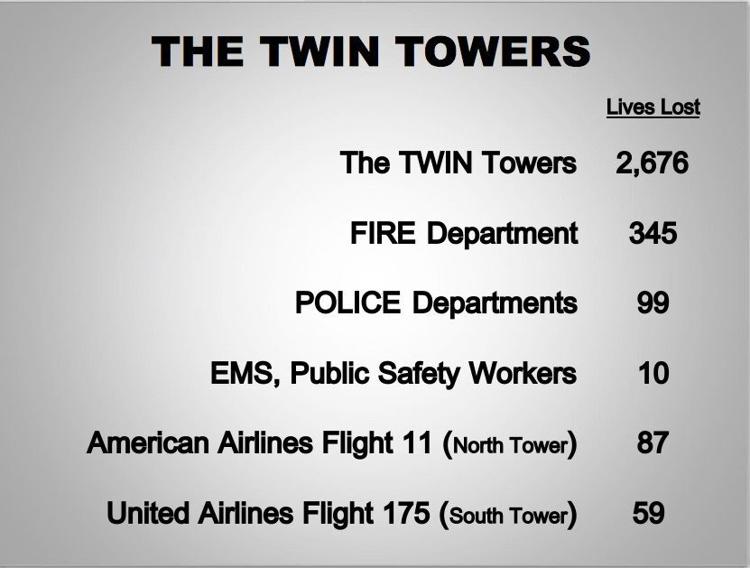 As a Vietnam veteran in U.S. Air Force, "9/11 hit home," said Jim Zawacki. "When 9/11 happened, it immediately brought back memories for veterans like myself. This was our modern-day Pearl Harbor."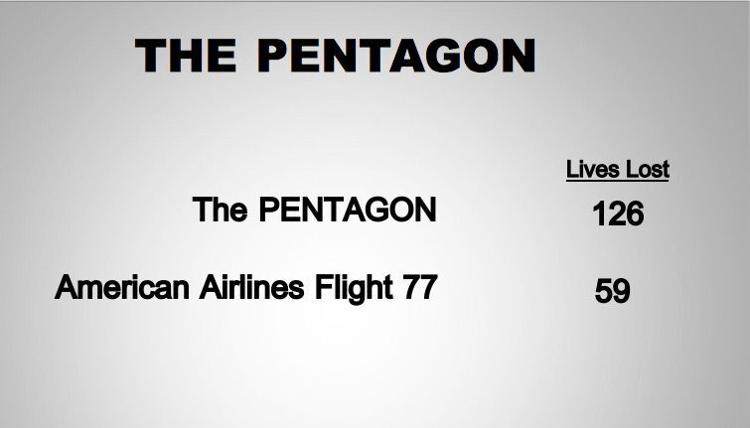 The collection contains 14 reader boards with pictures, descriptions of events and the names of all 3,355 men, women and children that died on Sept. 11, 2001. Seven of the 14 reader boards include pictures and names from people killed at the World Trade Center, the Pentagon and Shanksville, Pennsylvania Flight 93.
The death toll includes over 400 first responders and 168 military men and women that also died on 9/11.
There are three new reader boards explained Connie Zawacki that show the new, rebuilt World Trade Center and its 9/11 memorial as well as the Pentagon Memorial and the Shanksville Memorial.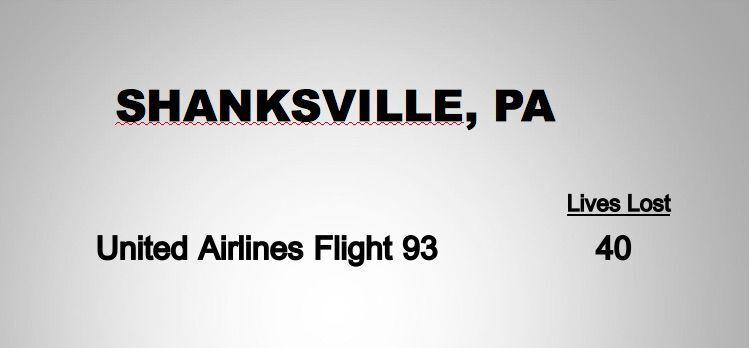 The "Honoring Our Heroes" display includes two to three dozen front page newspapers from Sept. 11, 2001 and the anniversary dates over the last 19 years. Most of the newspapers are starting to fade and show their age but the shocking headlines and pictures are authentic.
The 12-minute slideshow will play about 200 pictures in a loop that show scenes from Sept. 11, 2001. Visitors will be able to watch the presentation and read the story boards and newspaper pages at their leisure and in any order they like.
"The pictures I began with in the Power Point are from the World Trade Center twin towers as New York City saw them for years," said Connie Zawacki.
There are many pictures immediately after the crash and some taken from the airport. There are also some pictures that Connie said are "just too graphic" for her to look at.
"You can really see from these pictures how close the planes fly every day and it gives incredible perspective in how fast it all happened," said Connie Zawacki. "The plane left the airport and slammed into the twin towers. It only took about 10 minutes."
This was the second time we were attacked by foreigners on our own soil said Jim Zawacki. "Pearl Harbor was the first major attack and this was the second. It's terribly important that our youth understand that, sadly, our country can be attached by foreigners."
"We need to make everyone cognizant that 9/11 happened," said the Zawackis. "Once we forget and get complacent, then we let our guard down. That's when the United States can be attacked very easily — again."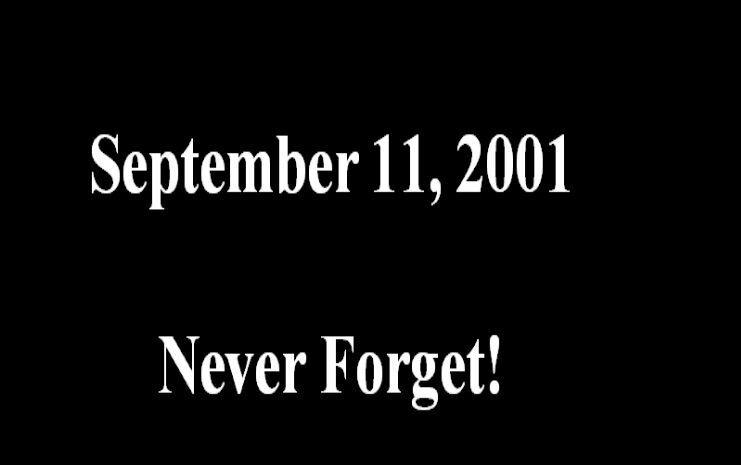 This is a free, special presentation which has been on display since Wednesday in the Show Low Elks Lodge located at 805 E. Whipple Road in Show Low, Sept. 11 from 1 p.m. to 8 p.m.
Masks are required for entry but you do not have to be a member of the Elks Lodge to see the display and presentation.
For more information, contact Jim and Connie Zawacki at 575-288-8148 or 575-654-7731, respectively. You can also email them at czawacki2014@gmail.com.