HOLBROOK — Margaret "Peggy" Rogers, 68, pleaded guilty on Feb. 4 to four Class 2 felonies in the Navajo County Superior Court for the theft of over $800,000 from Silver Creek Irrigation District.
She is headed to prison for at least five years plus four months, and will be on supervised probation for seven years after she completes the sentence, and will be ordered to pay $867,623 in restitution.
A grand jury indicted Peggy Rogers on Sept. 11, 2018, for various theft and fraud charges arising from her romantic relationship with the now-deceased bookkeeper of the Silver Creek Irrigation District, one Harvey Leon Palmer. Authorities claimed that between August, 2011 and December 2016, Rogers persuaded Palmer, who was married, to take money from the district in increments, place it in a storage shed where Rogers or her designee would pick it up when available. The amount she was charged with taking was alleged to be around $825,000.
During this time, the indictment alleged that she also applied for and received healthcare from the Arizona Health Care Cost Containment System (AHCCCS), securing the benefits by representing herself as a completely broke person with no income. AHCCCS says it was defrauded out of $38,223.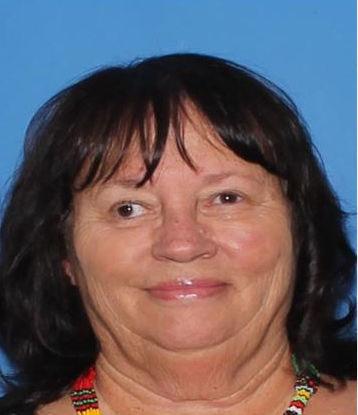 In the plea agreement which Rogers signed on Jan. 28, she admitted her guilt for conspiracy to commit theft and fraudulent schemes; theft "with an aggregate value in excess of $100,000" from Silver Creek; fraudulent schemes and artifices and theft "with an aggregate value of $25,000" from AHCCCS.
Rogers' husband Russell was also indicted for six charges; the plea agreement in Peggy's case makes no mention of the case against Russell and court records show that his case is still pending.
Through this long case, plea agreements were offered and considered, a change of plea was set but fell apart and a trial had been scheduled and then vacated. Just before trial, Peggy Rogers raised the defense of "guilty but insane," what Arizona calls the insanity defense. She also asked for and received an evaluation of competency under Rule 11 of the Arizona Rules of Criminal Procedure. That rule sets out the process when an accused's attorney has serious doubts about whether the client is competent to understand the proceedings against her and whether the client can assist the attorney in her defense.
A mental health professional, typically a doctor of psychology or psychiatry, forms a professional opinion about the defendant's competency. The Rule 11 report in Rogers' case is not available to the public, but in November 2019, Rogers' counsel told the court that the case is was ready to proceed — that suggests that Rogers was found to be neither incompetent nor insane.
This case is unusual not only because of the amount of money involved, the tawdry circumstances of the scheme, or the issue of insanity, but the attorneys for each side. The State of Arizona is represented by the elected county attorney, Brad Carlyon; not a subordinate. The defense attorney is Mariclare Hanna, who is the public defender for Navajo County.In a separate civil law suit, Carlyon succeeded at clawing back about $200,000 for Silver Creek from Palmer's estate.
Court records do not disclose what Rogers did with the stolen money, but the plea agreement gives a clue. Throughout her seven year probation, she "shall stay out of all casinos and establishments that allow gambling," according to the agreement.
Sentencing is set for March 11.