WHITE MOUNTAINS – Author Mitch Albom said, "... there are no random acts, that we are all connected. That you can no more separate one life from another than you can separate a breeze from the wind." That being the case, here in the White Mountains there are people you need to meet, and places you need to know about it. And, on the last Friday of each month, I will connect you with some of those as I go 'Round the Mountain.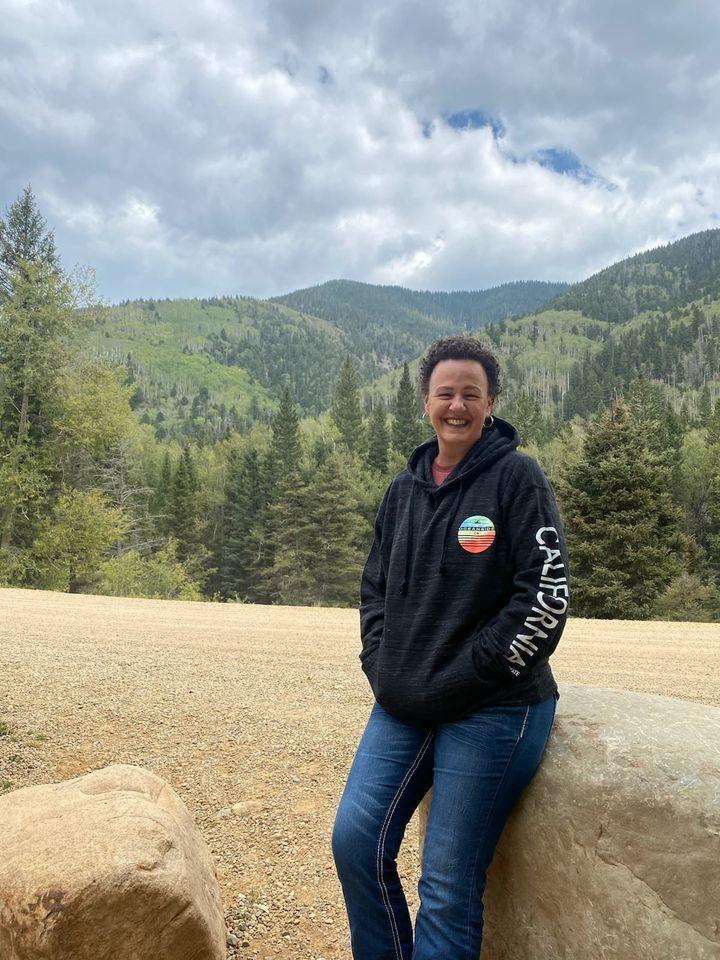 If you live in Snowflake or Taylor, have been involved in Little League, have visited Celebrations Restaurant, had a special catering event for your company, organization or family gathering, or have visited the Berry Merry Christmas Boutique, you likely know entrepreneur Julie Hensley — if not, she is one of the people you need to meet.
Once you meet Julie you will never forget her. If you need a friend, or just someone who will step forward to help you or your event, well, that's Julie. She's had a rough go of it this last year, interrupted by COVID-19 like the rest of us, but on Nov. 13, a fiber optic cut which affected the Show Low area put her around $13,000 in the red and she needs your help, but first a little recap of Julie's last year.
Busy, energetic, can-do-it-all Julie was aware that her hair was falling out. She chalked it up to a possible thyroid issue. But, when her hairdresser told her her dry and brittle hair warranted a health check, Julie went to see her physician at the end of July 2019. After an exam and blood work, the doctor found something on the right side of her breast which warranted further examination.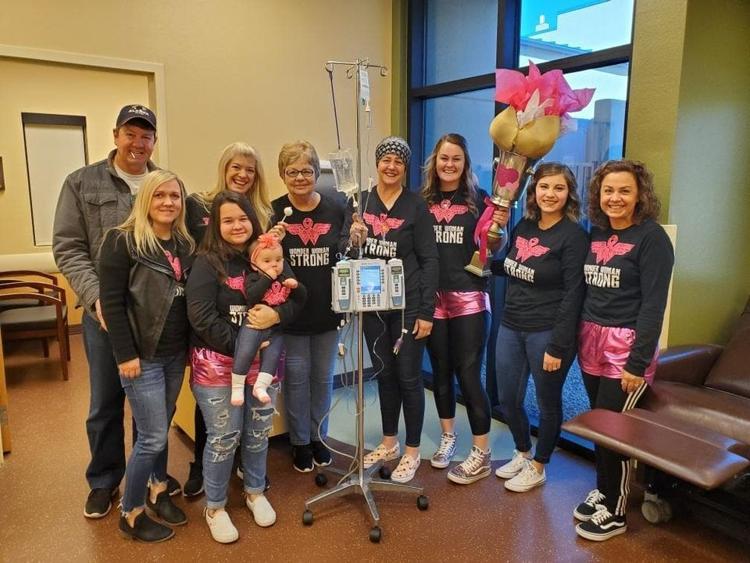 She went for X-rays in August and on the day she went, they kept bringing her back into the room for additional views. When they summoned her down the hall for an ultrasound she began to think there really might be something amiss. Her worst fears were realized when the official call came on Sept. 20, telling her she had lymph node issues and was referred to an oncologist. She was initially diagnosed with Stage II breast cancer. Scheduled for further tests and a biopsy, the diagnosis was upped to metastatic breast cancer, Stage III.
Julie began chemo once a week for 21 weeks, completing that portion of her treatment in March 2020. In April it was revealed that she had the BRCA2 gene which has been associated with increased risk of additional types of cancer. That month she had a double mastectomy. Six weeks later she began 15 minute sessions for nine weeks of radiation.
In July she began taking the drug Tamoxifien and will have to take that for 10 years.
She said she felt good after surgery but 10 of her 12 lymph nodes revealed that 10 had cancer so on to surgery number three for what they call HER2. It was a round of radiation which was completed in August this year.
Now she has a port and every 21 days until August of next year she will have an infusion into that port of two medicines, like chemo — but not as heavy duty — which takes about 45 minutes.
And, last week, Julie had another surgery — a hysterectomy. And, with expanders in her chest, holding space for implants, more surgery is in her future.
And, Julie just keeps on keeping on. Not only did she become a grandmother this last year, but her only daughter got married, one son went off on a mission and the other is still in school. Her husband owns A-1 Glass in Snowflake and he, too, keeps on keeping on. She also sold the beloved Celebrations Restaurant during this time, taking a big load off her plate.
"We all have trials," said Julie. "I am hopefully learning whatever lesson it is I am to learn."
But, Nov. 13, the last day for the annual Berry Merry Christmas Boutique at the Hampton Inn in Show Low, has presented Julie with another lesson.
People came and bought that week and Julie was counting on that income. But, remember the Internet outage that day? Unbeknownst to Julie and her crew, the square they used for card payment was not computing and around $13,000 is unaccounted for. Square says there is no backup.
Julie has a database with all of the pre-event info she used to notify customers and she has ordered cards for mailers to advise anyone who purchased something that day to please send payment. She has been able to collect around $2,000 from her Facebook post, but has a way to go.
Believing in the goodness of people, she is hopeful she will recoup the monies from the event. So many people do not even look at their statements right away after they have used their cards and may not be aware that their card was not charged due to the outage.
As an act of kindness, and knowing that people are inherently good, you can help Julie by spreading the word about what happened.
You still may not know Julie personally, but 'Round the Mountain she is one I wanted you to meet.