APACHE COUNTY – Residents and officials in St. Johns and Springerville are looking to the past to potentially save their future. With the closure of coal fired power plants in the area coming in the next two decades, there will be a need to replacement hundreds of well-paying jobs if the rural towns are going to survive. For St. Johns and Round Valley, the answer may lie in the beef industry.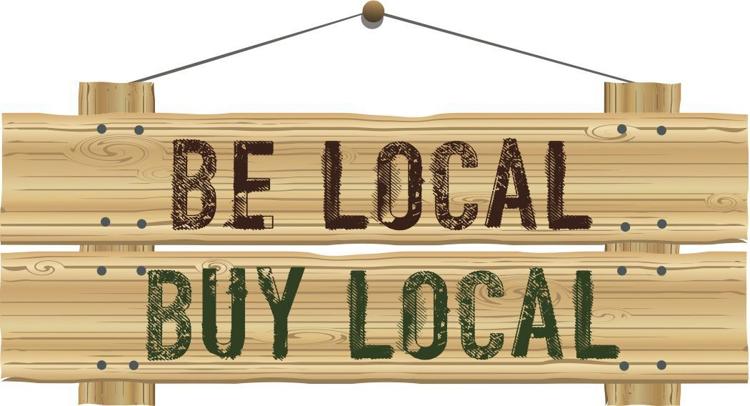 USDA-Certified mobile services for ranchers in Round Valley
At the May 20 meeting of the Springerville town council, area resident Terry Shove spoke about efforts being made by the Foundation for Little Colorado Restoration organization (FLCR) to apply for a beef processing grant. The FLCR is a non-profit organization started in 2018, dedicated to promoting investment in local businesses, creating meaningful employment opportunities, and enhancing the quality of life in the area.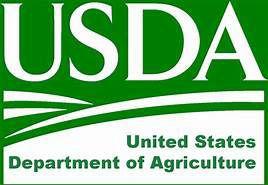 "We're working on a grant that's a pretty amazing grant that could change this community a lot. It's a local beef grant," Shove said. "We're going to buy a mobile slaughter unit and we're going to be able to go out to ranchers and slaughter their cows and then bring it back in. We'll have a cut-and-wrap facility [for packaging]."
The mobile slaughter unit would be able to remotely process and hold up to 15 whole cows at a time. A USDA-certified mobile facility and staff would allow meat processed for ranchers to be sold anywhere, so the organization is adamant that it will meet USDA approval. Currently, without USDA certification, Arizona ranchers can't sell their meat products to buyers across state lines. With USDA approval, local ranchers could start new businesses and potentially ship their products to anywhere in the country.
"Joe Rancher can take his meat back and sell across state lines," Shove said of the proposed mobile unit.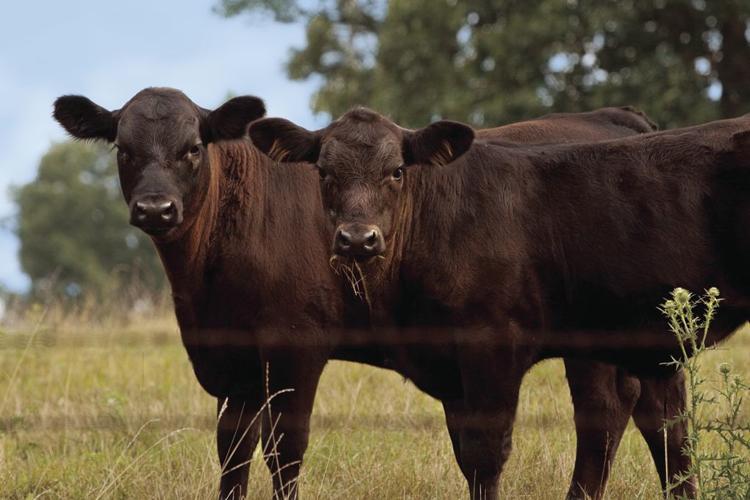 As of 2017, there are over 38,000 cows in Apache county, many of which will need processing at some point, so the market is much larger than local butchering facilities can currently provide for. Getting to a USDA-certified processing facility currently takes a journey of over 200 miles for ranchers in Apache county.
"Many of our ranchers take them to a feed lot," Shove said of the cattle in the county. "This way, we can keep them here. We can have meat on a regular basis. The rancher will come out financially in a much better position, and the consumer will, too."
If the group is awarded enough in grant funding, the mobile unit and wrap facility should be "in full, working mode by March or April of next year."
St. Johns sets their eye on more traditional occupations
In November of 2019, the city of St. Johns welcomed their first hemp growing operation. The market was high for exports for CBD oils and products, and hemp was beginning to boom. The market still looks to have potential, but city staff are always on the lookout for ways to diversify and include more industries that mesh well with the area. Much of the financial stability for the city depends upon a single industry that will be going away by 2032, and city economic staff are trying hard to find diversified opportunities so that the city can better weather future changes in industry.
At St. John's May city council meeting, Russ Yelton, a consultant working with city staff on economic development plans, gave a short report on some of the efforts the Community Development team has been working on.
"We've been working with the University of Arizona down in Tucson, discussing with them nutrition programs that they wish to bring here to St. Johns and the county. We've also been working with their vet school, who has now promised us vet students, beginning in their third year, for some of their internships. And we've also been discussing an idea of having a meat processing facility here," Yelton reported. "We've been in discussion with U of A in regards to that. They have agreed to work with us if we wish to pursue it. In those discussions, we found out that their processing facility is too small. It's also in a residential community. We pitched them on the idea of bringing that to St. Johns."
"U of A's Shane Burgess has interest in potential collaboration," Chris Chiesl, the Community Development Director for St. Johns, confirmed in an interview.
Dr. Shane Burgess is the Dean of the College of Agriculture and Life Sciences at the University of Arizona. Talks are still ongoing between town staff and the university on how far that interest in collaboration may go, and whether such a thing is feasible to accomplish.
"The city is pursuing the potential first phase of a facility in the light industrial area at the airport, including a possible U of A meat processing facility that would be working with local ranchers. It will also work with their grad students," Chiesl said in an interview. "It could potentially be an extension of their current facility as they're running out of space."
The proposed facility could tie into many of the area's current agricultural programs such as agriculture education programs at St. Johns high school, college courses offered at Northland Pioneer College, and even other industries such as hemp and other farm-based products, medicine, education and research.
Food processing and nutrition has also been a topic of discussion for city staff and the University of Arizona, as Apache county has poor numbers when it comes to nutrition and health. Programs in the proposed industrial facility, combined with nutrition programs, could even lead to the potential footprint for a grocery store or large food market for the community. At the University of Arizona's current processing facility, there is a meat market called the Wildcat Country Market that is available to the public through a cooperative extension.
Staff have been pursuing grants from the Economic Development Administration (EDA) in order to start work on the proposed industrial facility. If the city is granted the funds they need, a facility could be established near the airport in as little as 18 to 24 months.