HOLBROOK — Russell Rogers, husband of convicted embezzler Margaret "Peggy" Rogers, will spend the next year in a county jail for his part in the theft scheme totaling $825,000, stolen from Silver Creek Irrigation District in Taylor. Peggy Rogers was the primary culprit, and is now in prison serving five years and four months for her part in it. She went off to the Arizona Department of Corrections right out of court on March 11, 2020.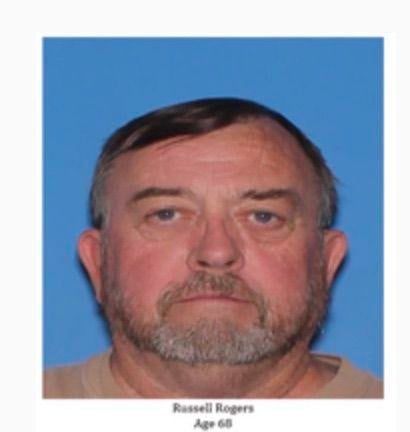 A few weeks later on March 24, Russell Rogers pleaded guilty in the Navajo County Superior Court to conspiracy to commit theft, a Class 2 Felony and money laundering, a Class 3 Felony, committed between August, 2011 and January, 2017. As part of the plea proceeding in March, County Attorney Brad Carlyon recounted in court the scheme whereby Peggy Rogers convinced Silver Creek's now-deceased bookkeeper to write checks payable to "cash." The bookkeeper would then cash the checks and put the loot in a storage locker from which Peggy or Russell or both would retrieve it. Carlyon avowed that there were receipts showing that Russell bought guns from Sportsman's Warehouse with some of the cash—those actions may have formed the basis for the money laundering count.
The parties agreed that the plea offer would be for probation and no prison time. But under Arizona law, a term of felony probation can include up to one year in a county jail, not prison, and that is exactly the sentence that Judge Ralph Hatch handed down to Rogers. Other probation terms include paying back $829,400 jointly with Peggy, who plans to do that by selling artwork that she intends to paint while in prison.
Technically, probation is the "suspending of the imposition of sentence." That means that Rogers' prison sentence is suspended in expectation that he will abide by all terms and successfully complete probation. He will be on probation for seven years and like anyone on probation, he must first and foremost remain a law abiding citizen. If he commits a new crime while on probation, the prison sentence could be imposed and Russell could be sentenced to anywhere from two years to 12.5 years. If Russell violates probation and a prison is imposed, it is unlikely that the term would be the same or more than Peggy's sentence, who was the ringleader.
If Russell does not pay the restitution, the issue for the court will be whether he could pay but didn't, or whether a 69 year old man just couldn't come up with the money. If probation ends and Rogers has not paid the restitution through no fault of his own, it can be collected like any debt. The county attorney has already filed with the court a "financial judgment," which can attach to any property Rogers owns or result in a garnishment of any wages that he may earn.