HOLBROOK — Russell Rogers, husband of convicted embezzler Margaret "Peggy" Rogers, pleaded guilty Tuesday to two felonies associated with his part in the scheme to steal over $825,000 from Silver Creek Irrigation District.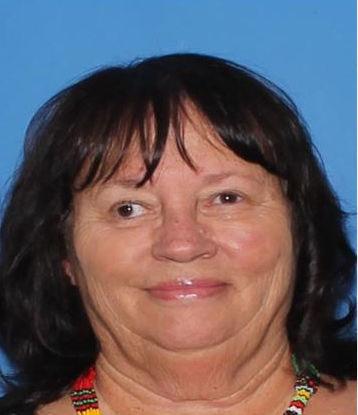 Peggy Rogers was the primary culprit, and is in prison serving five years and four months for her part in it.
COVID-19 precautions in the courtroom
The change of plea hearing was unusual because county courts have recently implemented measures to avoid person-to-person contact to avoid spreading the coronavirus.
Judge Ralph Hatch called the case to order about five minutes late; he usually is early. The courtroom was empty save for Brad Carlyon the prosecutor, Hatch, the court reporter and the court clerk. The defendant's table was empty — Russell and his lawyer, Dirk LeGate, were not there. But they had called in, Rogers from his home and LeGate from his office. The parties had a conversation about how to proceed because the court was not presented with a signed plea agreement. LeGate assured the judge that he had one, but he wasn't there. Carlyon handed the judge an unsigned copy.
After getting the parties on the record, Hatch got assurances from both parties that if they wanted to proceed with the plea, that nobody would make an issue later on about the unusual procedure he was about to begin. But first he had to make sure that the voice on the phone was actually Russell Rogers, and that he was indeed about to plead guilty. He took avowals from Rogers and his lawyer and had Roger's confirm his date of birth.
After that, the 69 year-old Rogers pleaded guilty to conspiracy to commit theft in an amount over $25,000 a Class 2 felony, and money laundering, a Class 3 felony. The other charges will be dismissed. The agreement recommends that the judge place Rogers on probation with no prison time. But in Arizona, a term of probation can include up to one year in the county jail, not prison, and Carlyon gave notice that at sentencing, the state would make its case that Rogers should indeed serve one year in jail.
It's the court's job to make sure that the person pleading guilty really is guilty, so Hatch asked for a "factual basis" from Carlyon. The county attorney recounted the scheme whereby Rogers convinced Silver Creek's now-deceased bookkeeper to write checks payable to "cash," he then cashed the checks and put the dough in a storage locker from which Peggy or Russell or both would retrieve. Carlyon avowed that there were receipts showing that Russell bought guns from Sportsman's Warehouse with part of the loot.
Probation terms will include paying back $829,400 jointly with Peggy; the remaining terms will be up to the judge at sentencing. Hatch did not accept the plea and did not enter a finding of guilt; probably because Rogers wasn't personally present and could not supply the required fingerprint. The judge put the formal adjudication of guilt off until sentencing.
But that raised another glitch. The judge ordered a presentence report from the probation department — a typical move that gives him a fuller picture of the crimes than what he has heard so far throughout the case. But there's a court rule that probation department won't write a report unless the defendant has been adjudged guilty, and Hatch had not done that yet.
One of the reasons that rule exists is because the probation department always includes a defendant's own statement in its report. And an already-guilty defendant can't claim that he was forced to make self-incriminating statements if he is well, already incriminated. The parties hope they got around that snag by an arrangement whereby Rogers himself won't make any statements to the probation department, rather his attorney will instead.
If all goes as planned, sentencing will proceed on April 22.