ARIZONA — The chronic debate about school funding will likely heat up this year in the shape of dueling ballot measures.
As a result, Sen. Sylvia Allen (R-Snowflake) once more finds herself at the center of the high-stakes battle to boost state education funding back to pre-recession levels after a decade of decline.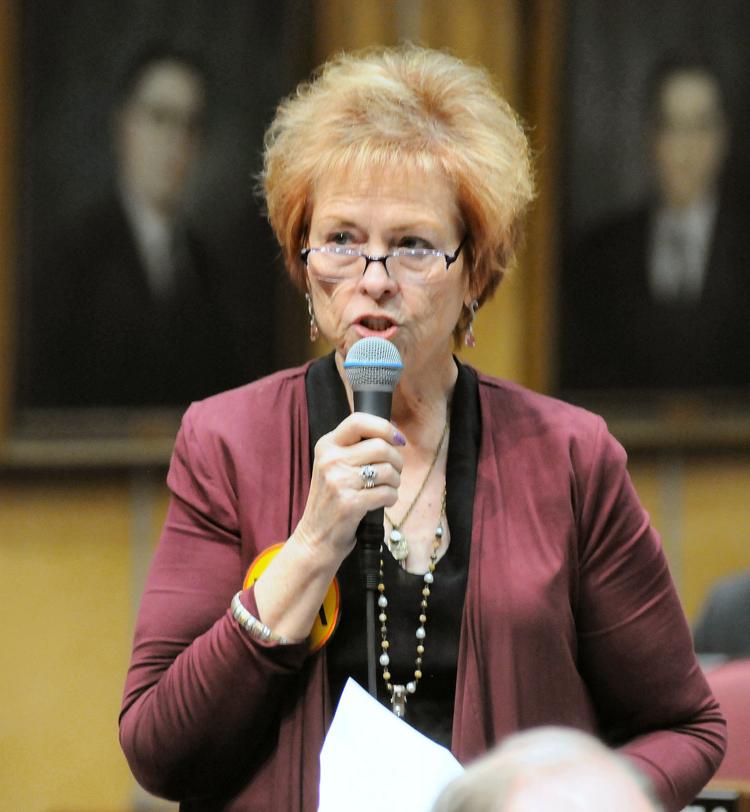 Last week, her bill boosting the sales tax by 0.6 of a cent passed the Senate Education Committee she chairs on a straight 5-3 party line vote.
The increase would boost the state's already high sales tax to raise an estimated $580 million annually. About 75 percent would go to K-12 schools, but about 20 percent would go to universities and 5 percent to community colleges for vocational programs.

The Democrats on the committee opposed the measure in favor of a relaunched ballot initiative to boost the income tax for people earning more than $250,000 annually. That measure would raise an estimated $940 million, with all of it going to K-12 schools.
Sen. Allen defended the sales tax boost as "a fair and equal tax," which would provide a significant boost in school spending.
However, the Democrats on the committee said boosting the sales tax would make the state's tax system even more regressive, without actually returning K-12 spending levels to the per-student, inflation-adjusted totals from before the 2008 recession.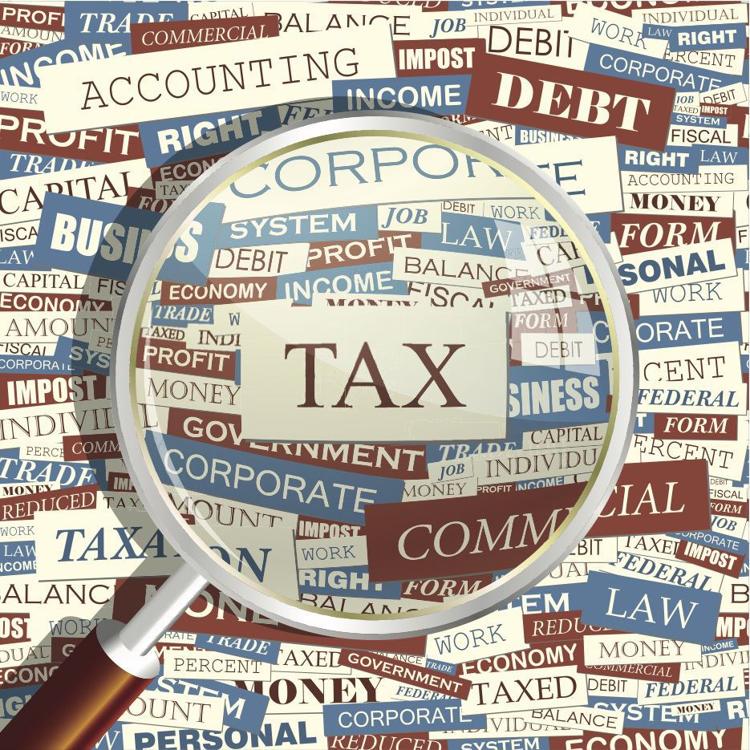 In fact, Democrats complained putting the sales tax measure on the ballot was really a way to confuse voters, divide support and ensure the defeat of both measures.
Sen. Allen last year in an email to constituents admitted as much, suggesting voters often reject both measures when faced with such a choice.
In the newsletter she said "if this is placed on the ballot it would slow down Invest in Ed's signature process and would place two tax questions on the ballot. History has shown that when the voter has two competing questions, they usually turn down both."
The Arizona Education Association and the restarted Red for Ed push by teachers and parents are once again gathering signatures to boost the income tax. Backers have until July 2 to collect 237,645 valid signatures to make the November ballot. A similar effort last year was thwarted by confusing language on the signature petition forms.
Sen. Allen took a risk this year by once again supporting the sales tax increase for education, since she faces an even more conservative challenger in the Republican Primary.

Retired Lt Col. Wendy Rogers opposes any tax increase for education. "Putting a tax increase on the ballot is just an underhanded way to still raise taxes and shirk responsibility. We need to keep putting more money into the classroom and raise teacher's salaries by using our existing funds – we don't need to be raising taxes."
Retired Army Col. Felicia French, of Pine, is seeking the Democratic nomination in District 6, which stretches from Flagstaff across Rim Country and on into the White Mountains. She did not return an email request for comment prior to press time, but has consistently supported increased funding for education – even if it requires tax increases.
Arizona made the nation's deepest cuts in spending on K-12 schools and universities during the recession, when the state's sales-tax-dependent revenues dropped by a third. Tuition doubled at the universities despite program cuts and Arizona wound up with the lowest teacher salaries and largest class sizes in the nation – while ranking roughly 48th in per-student spending.
In the past three years, the state has provided enough money for an average 20 percent teacher pay raise and has finally started to restore funding for classroom supplies and capital spending.
However, education advocates say in the past 10 years billions of dollars in capital needs have accumulated. Moreover, they say the state would have to boost education spending by about $2 billion to hit the national average in per-student spending. Education now accounts for half of the state's $12 billion general fund budget.
In the meantime, lawmakers have cut taxes regularly – including dramatic decreases in both corporate and individual income tax rates. Sales taxes are considered the most regressive, since low-income taxpayers pay a larger share of the sales tax. State and federal income tax cuts now mean that most low income people pay a larger share of their income in taxes than wealthy taxpayers.
Low income taxpayers would pay an estimated 20 percent of the proposed 0.6 percent increase in sales taxes for K-12 schools and universities.
However, people making more than $250,000 would pay all of the $940 million the proposed increase in income taxes would raise.
The backers of an income tax increase are still in the beginning stages of gathering signatures.
The proposed increase in the sales tax that passed the education committee last week must still win approval of several committees in the House and Senate and pass a floor vote in both chambers before making it onto the November ballot.
The debate played out in Sen. Allen's senate education committee last week.
Advocates like John Graham, CEO of Sunbelt Holdings and Phil Francis, retired CEO of PetsMart, both supported the sales tax increase over an income tax increase.
Francis said increasing taxes on the wealthy would make it harder to attract businesses to the state.
Graham praised the measure a "thoughtful, clean, clear and something that our business community can support," according to reporting by Howard Fisher of Capital Media Services.
Democrats argued that improving the quality of K-12 schools would do a lot more to recruit businesses to the state than additional cuts in the already low income tax.
When it became clear they didn't have the votes to stop the sales tax measure, Democrats proposed adding a tax credit so people making less than $50,000 could get a tax credit of between $50 and $200. Republicans on the committee rejected that idea.
Sen. Allen's previous explanation of her position on the sales tax increase for education cited public opinion polls suggesting 93 percent of Democrats, 79 percent of Independents and even 64 percent of Republicans favor raising taxes to increase education spending.
She said Democrats have convinced voters Republicans won't fund education, despite the increases in the past several years.
"My proposal requiring a vote of the people would play an important part in the 2020 election. It would show the voters that Republicans are now and have always been supporting education. It would protect the overall economy, and it would help fund education. If the voters turn down the proposal, then it proves that the many education-based polls are wrong," she wrote in the newsletter to constituents.