NAVAJO & APACHE COUNTIES — To prevent the spread of the novel coronavirus (COVID-19), Gov. Doug Ducey and State Superintendent of Instruction Kathy Hoffman have ordered statewide closure of Arizona schools, including those in rural areas like the White Mountains through March 27. And, there's no guarantee that the closures won't be extended as the COVID-19 pandemic runs its course.
On the bright side, the statewide closure of public schools in Arizona could not have come at a better time than Spring Break. The lion's share of public school districts in Navajo and Apache counties began their Spring Break on Monday, March 16 or were in the midst of a two-week break from March 9 through March 20th.
Parents and guardians with younger children are now making arrangements for childcare through March 27. Added to the logistics and expense of childcare during the standard Monday thru Friday work week, are the cost of meals.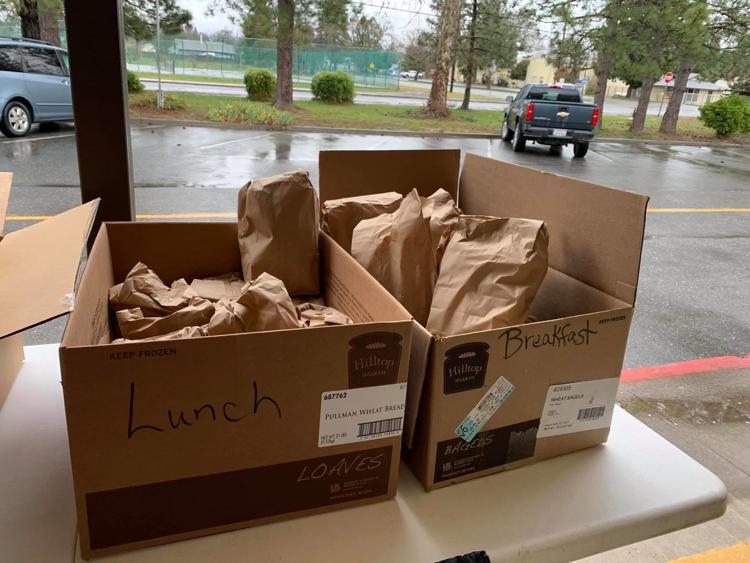 Many families in Apache and Navajo counties rely on school meal programs to provide free breakfast and lunch for their children during the week. But in the midst of the COVID-19 pandemic, public schools districts are lending a hand so that no one goes hungry including those that attend private or charter schools.
Show Low Unified School District, one of the largest districts in the White Mountains, has been full-steam ahead since school closures were initiated by Gov. Ducey.
The Independent spoke with Show Low Unified School District Supt. Shad Housley and the Director of Food Services Jeffrey Houston to find out how meals are being distributed during the district's March 16-20 Spring Break and until schools reopen.
"During these difficult and uncertain times the Show Low Unified School District will work hand in hand with parents to ensure resources are available and accessible for students in grade K-12," says Housley.
"These situations call for innovative and creative solutions to educating children and we want to be up for the challenge. It is important for us to approach this opportunity with empathy and kindness."
"We have been in contact with the Arizona Department of Education and are able to utilize funds from the summer meals program to feed children ages 1 -18 at no charge," explains Houston. "This includes children outside of the Show Low school district; all families are being supported."
"Because of the COVID-19 outbreak, our meal packages will be available Monday – Friday from 11 a.m. — 1 p.m. at Whipple Ranch Elementary in Show Low," explained Jeffrey Houston. "Parents can drive or walk with their children to the parking lot area to maintain social distancing during the COVID-19 outbreak. Hot lunches to be consumed that same day and breakfast for the next morning are being provided."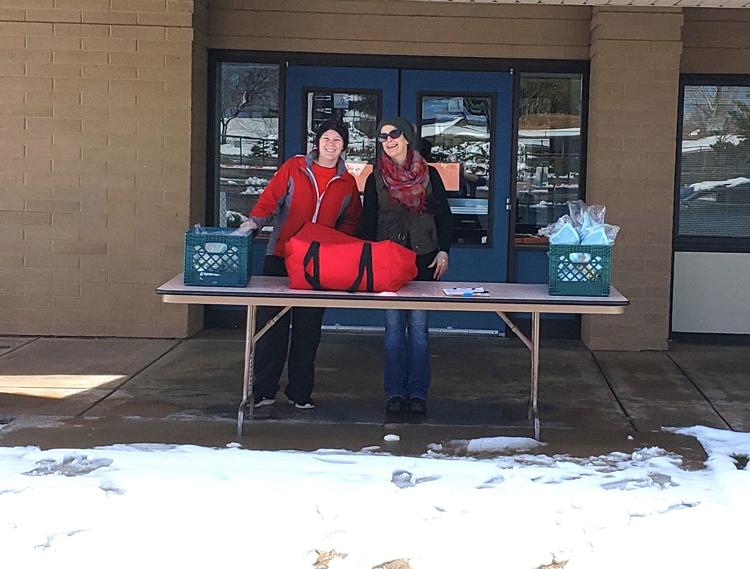 It's important to note that, based on the funding, meals can only be provided to children that are actually present.
"We are also sponsoring a program at George Washington Academy in Taylor for the meal program," says Houston. "Today alone we served 90 breakfasts and lunches to that community."
"During our first full day of implementation we delivered approximately 400 meals between the two sites during our 11-1 operations," says Housley. " We encourage anyone with children between the ages of 1-18 to participate in this program. Meals will be available at Whipple Ranch (current location) with Nikolaus Homestead and other pick up options which may also include Linden Elementary, beginning Monday, March 23rd."
In addition, the district will use bus routes from the school's transportation department buses to bring meals to outlying areas.
Here is information from several more public school districts within Apache and Navajo counties.
Heber-Overgaard Unified School District is on Spring Break March 16-20 but plans are being made to offer free breakfast and lunch to students once they have board approval, said Supt. Ron Tenney. They will implement a drive- up service for those meals available from 10 a.m. -12 p.m. during the week.
"We will also have our bus drivers carry a few meals with them on their buses as they go around to their various routes that will be available along with grade level packets with school work/resources for students," says Superintendent Tenney
Concho Elementary Unified School District was on Spring Break March 16 -20 and will remain closed through March 27. "The District will work closely with the Arizona Department of Education, as well as local and regional health official to receive guidance concerning graduation for the 2020 School Year, state assessments, school meals, special education services, etc," writes Superintendent Steven R. Yoder in a letter to parents and staff.
Northern Arizona Academy has been on Spring Break and will follow all state mandated closures and recommendations. "We will be serving breakfast and lunch starting at 11:30 a.m. - 1:30 p.m. beginning Monday, March 23," assures Executive Director Amy Carlyle. "Families may opt in for delivery and they will have a "grab and go" service on site at the front of the school where adults may pick up prepackages lunch and a breakfast for the next morning." 
At this time, the school is planning to offer delivery of the food to currently enrolled students. If the Arizona Department of Education approves it, they will expand our delivery to include any child under the age of 18. "Because we are a small school, we anticipate that we will be capable of preparing 80-100 meals per day," adds Carlyle.
Round Valley Unified School District Spring Break is March 16-19 and the school will be closed through March 27. "Were going to provide a breakfast and a lunch starting Monday, Mar. 23 at 11 a.m. and it will be open to any child in the community through Round Valley High School off of Eagar Street," says Supt. Travis Udall. "This will be a drive and pick up to minimize contact with one another."
Sequoia Village School in Linden was on Spring Break March 9-13 and will now remain closed through March 27. ( This closure does not affect the Sequoia Choice AZDL online educational programs.)
They are currently offering free breakfast and lunches for children 1-18 years of age via a drive up service at George Washington Academy in Snowflake. The lunches are available to "ALL kids in our community," according to a website post by Edkey Inc./Sequoia Schools President and CEO Mark Piltzuweit.
Snowflake Unified School District is on Spring Break March 16-20 and will resume after March 27. The school will start the Grab and Go meal program on March 23. Information was being finalized on Thursday at press time.
St. Johns Unified School District observed Spring Break March 16 — 20 but will remain closed through the 27. The District is offering free and reduced lunches starting March 23 at St. Johns Middle School. Breakfast pick up will be 8 -9 a.m. and lunch pick up will be 12 -1 p.m. for all children ages 1-18.
Vernon Elementary School District observed Spring Break March 16- March 19 and will resume after March 27. They will begin offering free breakfast and lunch March 23. Breakfast will be at 8 a.m. for pick up and lunch will be at 12 p.m. for pick up at Vernon Elementary, Impossible, Crossroads 3148 and Stanford General Store, according to a letter issued to families by Supt. and Principal Dr. Monica Barajas. Call 928-537-5463 if you cannot get to a drop off point.
Please note that this is not a comprehensive list. Parents should contact their child's school directly or visit their respective website or social media page if they have questions or are not able to pick up meals during the times provided.
Public school districts as well as private and charter schools have already begun proving packets for students to take home so they don't fall behind or lose momentum in academics. In addition, many districts have made online options available that include teacher call-in or email times to assist students. More information will be provided as districts finalize their plans.