SHOW LOW — The Community Fast of Compassion ended on Nov. 16, after seven days of donations from people in Show Low and the White Mountains.
Navajo County District IV Supervisor Steve Williams, co-founder of the fundraiser, said, total fast donations to date this year are estimated at $21,500 "which is the most in a single year so far," according to the Community FAST committee.
Although the exact totals are still being verified, the FAST has raised over  $105,000 since the event began seven years ago.  
During the Community FAST week, people make donations lieu of the money that they might otherwise have spent on one or two meals.
The Community FAST is a not for profit organization, with "100 percent of the monies donated going to help local families in need over the holidays," says Williams.
There were over 200 people in attendance at the Community FAST Celebration Sun., Nov. 24 in the Show Low District Auditorium.  
Several community leaders spoke during the celebration and four choir groups of all ages performed for the audience. In addition, the final Combined Interfaith Choir included the audience in singing "God Bless America."
"I am proud to live in a community where it's okay to says 'Merry Christmas,' it's okay to honor God, our country and our nation," said Community Fast Committee leader Pastor Stephen Heckathorne at the beginning of the program. "The Community FAST has a common goal no matter what your house of worship may be and that's helping those in need and those less fortunate than ourselves," he added.
"I've lived in 16 different cities and this is the only one that does a community fast," said retired Salvation Army Pastor Dave Sherman.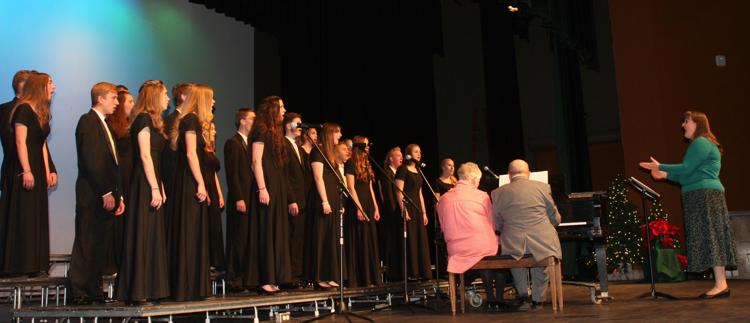 Between church medleys and choir performances, video tributes were played on the big screen for the audience. Community and organization leaders who have been a part of Community FAST donations shared how people's lives have been improved, changed and lifted up by the selflessness of others.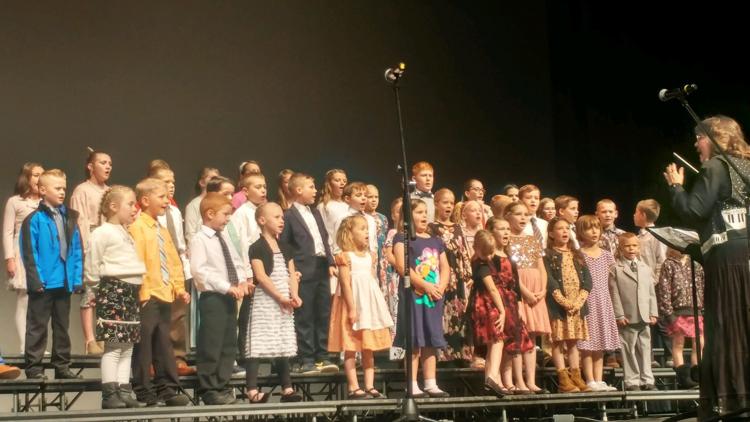 The Community FAST gives to 17 different local charities. The White Mountain Woman's Club, Walking Down Ranch, Shop With A Cop, Meals on Wheels, the Elks Lodge and area school districts represent a handful of them them.
"These donations do much more than food or clothe people, they enable a person's stature — and give them back their sense of worth," said Maggie Heath of Walking Down Ranch for veterans.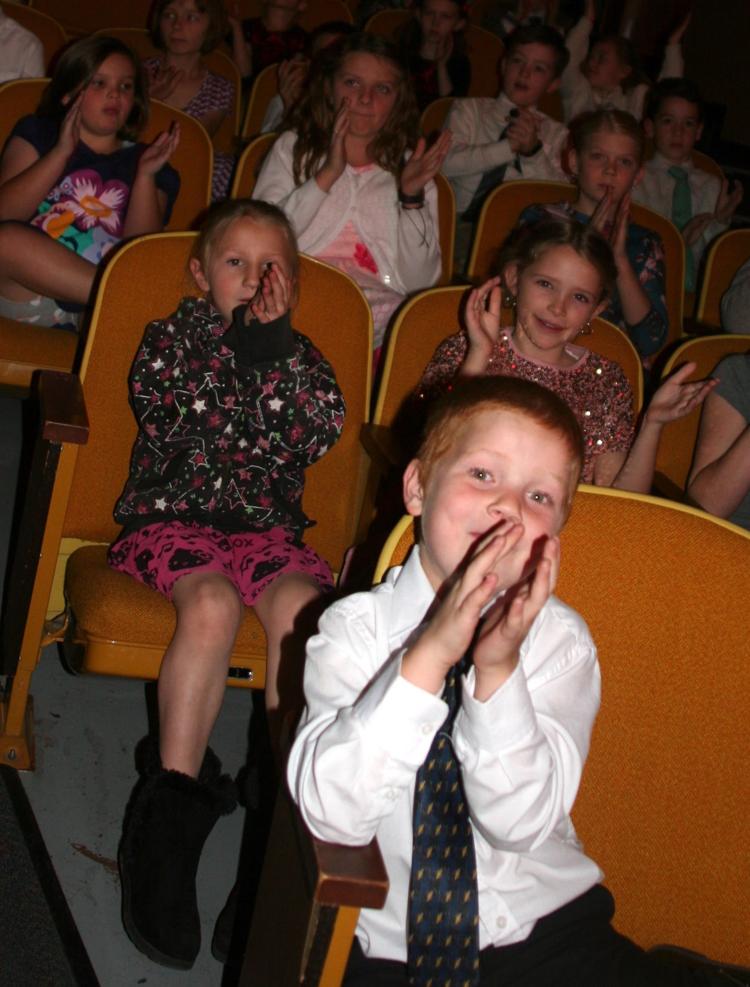 "Thank you for your generosity, on behalf of the many, many recipients of your donations," said Supervisor Williams.
"We are part of a community that has faith and a desire to do for one-another," said Show Low Mayor Daryl Seymore. "Please remember these stories about how one person who has made a donation has touched the lives of many."
"May you always continue to be generous and grateful citizens of our community in the name of Jesus Christ. Amen," he said in closing.