HOLBROOK—The Independent has reviewed the latest entries in certain criminal cases at the Navajo Court Superior Court, cases that the readers have been following. In the criminal justice system, cases frequently get delayed, reset, continued and sometimes resolved. Following is an update on three high-profile cases.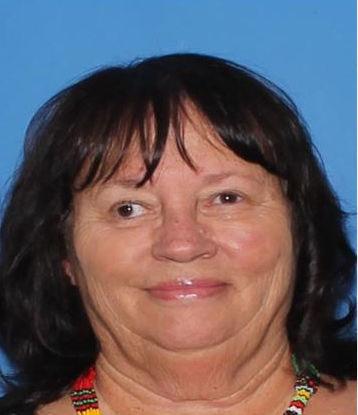 A grand jury indicted Peggy Rogers on Sept. 11, 2018, for various theft and fraud charges arising from her romantic relationship with the now-deceased book keeper of the Silver Creek Irrigation District, one Harvey Leon Palmer. Authorities believe that she persuaded the married Palmer to take money from the district in increments, place it in a storage shed where Rogers or her designee would pick up when available. The amount she is charged with taking is around $825,000. During this time, the indictment alleges that she also applied for and received healthcare from the Arizona Health Care Cost Containment System (AHCCS), securing the benefits by representing herself as a completely broke person with no income. Her husband Russell Rogers has also been charged with accepting benefits unlawfully. They have pleaded not guilty.
This case is unusual not only because of the amount of money involved, but the attorneys for each side. The State of Arizona is represented by the elected county attorney, Brad Carlyon; not a subordinate. The defense attorney is Mariclare Hanna, who is the public defender for the county. Carlyon has succeeded at clawing back about $200,000 for Silver Creek from Palmer's estate.
Through this long case, plea agreements were offered and considered, a change of plea was set, and a trial had been scheduled and then vacated. Just before trial, Peggy Rogers raised the defense of "guilty but insane," what Arizona calls the insanity defense. She also asked for and received an evaluation under Rule 11 of the Arizona Rules of Criminal Procedure. That rule sets out the process when an accused's attorney has serious doubts about whether the client is competent to understand the proceedings against her and whether the client can assist the attorney in her defense.
It now appears that the Rule 11 evaluation has been completed. A mental health professional, typically a doctor of psychology or psychiatry, forms a professional opinion about the defendant's competency. The Rule 11 report is not yet ready, but court filing say that Rogers' counsel has told the court that the case is now ready to proceed, which suggests that Rogers was found to be competent. Prosecutor Carlyon told Judge Ralph Hatch earlier this month that he has prepared yet another plea offer for Rogers to consider. The next status conference is scheduled for Dec. 3.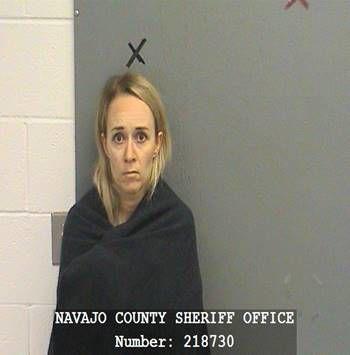 The former high school science teacher at Mogollon High School in Heber has been accused of having an inappropriate relationship with a student. She abruptly resigned her position in October when detectives completed a six-week investigation. She was arrested, and a grand jury indicted her on three felony charges on October 22. She has pleaded not guilty. Porter is out of jail pending trial — it is not known if she was released on her own recognizance or posted a bond.
Porter has since engaged Flagstaff attorney Bruce Griffin to represent her. Griffin was recently in the news for successfully defending Joey Fish who was found by a jury to be not guilty of alleged sexual crimes arising from an incident in the locker room of Snowflake High School in 2017. The jury in that case found him guilty of two misdemeanors, but acquitted him of the felony sex crime allegations which could have sent Fish to prison for years.
Under the rules of court, the parties in Porter's case must disclose to the other side the witnesses and evidence that they intend to use at trial. "Trial by ambush" as it used to be called, is a thing of the past. The state has disclosed that it intends to call certain officers and investigators, the minor alleged victim, a juvenile witness and the witness's "guardian," according to court filings. The defense has yet to file its disclosure. Prosecutor Lee White also changed judges in Porter's case.
Under Rule 10 of the procedural rules, either side has one shot at changing a judge if the one assigned to the case is unacceptable to that side. The party doesn't have to give a reason, and a change of judge is allowed if that particular judge hasn't yet ruled on a substantive matter in that case. In other words, the party can't get a change of judge just because they didn't like one of that judges' rulings already made in the case. Porter's case is in its early stages, and Judge Ralph Hatch has been replaced. It is yet unclear who the new judge will be.
The next court date is Jan. 9, 2020.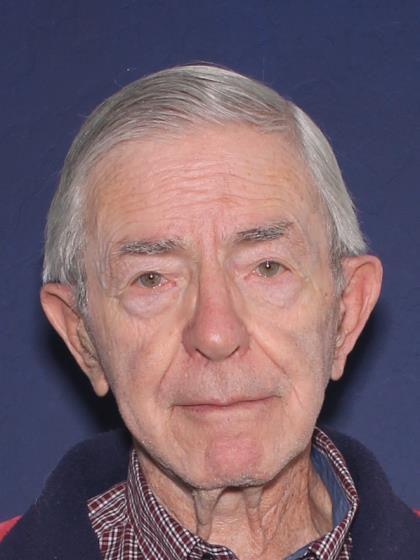 James Mellen, 85, of Overgaard, is accused of killing his son, James Mellen, Jr. on June 28. He is charged with first-degree murder and is being held an a $1 million cash bond. He started out being represented by a court-appointed attorney but hired private counsel last month — Ronald Wood of Show Low. Mellen's other son believes that if his dad did indeed shoot Mellen Jr., it was self defense considering the deceased was alleged to have been abusive to his father, with whom he was living. Mellen has pleaded not guilty.
This case has taken an unusual turn. During a hearing on Nov. 12, prosecutor Joel Ruechel informed Judge Dale Nielson that the state had made a settlement offer. Instead of having Mellen plead to second degree murder which carries a "natural life sentence," the state is offering a deal for a manslaughter charge with a 10-year term of imprisonment.
Defense Attorney Wood told the judge that the victim representative with the prosecutor's office, representing the alleged victims, (the surviving family) that a term of 10 years is "too harsh." That is unusual. The prosecutor's victim advocate is telling the court that the alleged victims want even less prison time than the state is offering. But Prosecutor Ruechel isn't budging. During the hearing, he "advised the Court that the plea offer will not be modified any lower then (sic) the ten (10) year stipulation..." according to court records.
The next court date is Dec. 9.