SHOW LOW — "If you don't ask, you don't get." Some say Gandhi said it and some say it was Stevie Wonder. But, it was Donna Holloway who asked and got.
A veteran of over 15 years in the Air Force, it was always Holloway's dream to be in the military, but life happened and it looked like her dream would never materialize. In 1976, in spite of the odds, she asked a recruiter if there was any way she could join the Air Force and that ask opened the door for her dream to become a reality in 1977.
Holloway's Aunt Doris was a photographer in the Navy in World War II. "She talked about it and I listened to her stories," said Holloway. "I was eight or nine years old, and I said, "I want to do that."
In her sophomore year of high school in South Phoenix, Holloway got pregnant and, as was the rule in those days, was not allowed to return to school. She married and had two other children and then divorced.
"I had no education and no job," said Holloway. "I had to do something for my children. I didn't want to be on welfare."
Looking for options, she visited a recruiter in 1976. She was 21 years old. She asked if there was any way she could be in the service. Then she enumerated what she saw as her problems and he began to dispel each of them, primarily regarding the children, asking if she had someone to take care of them while she was away. She said her parents would, but she didn't want to leave until her baby turned two the following year. The next hurdle was no high school diploma, so he scheduled her for testing. To her surprise, she did better than the graduates.
That was it – obstacles out of the way, she enlisted and in 1977 she was off to basic training at Lackland Air Force Base in Texas.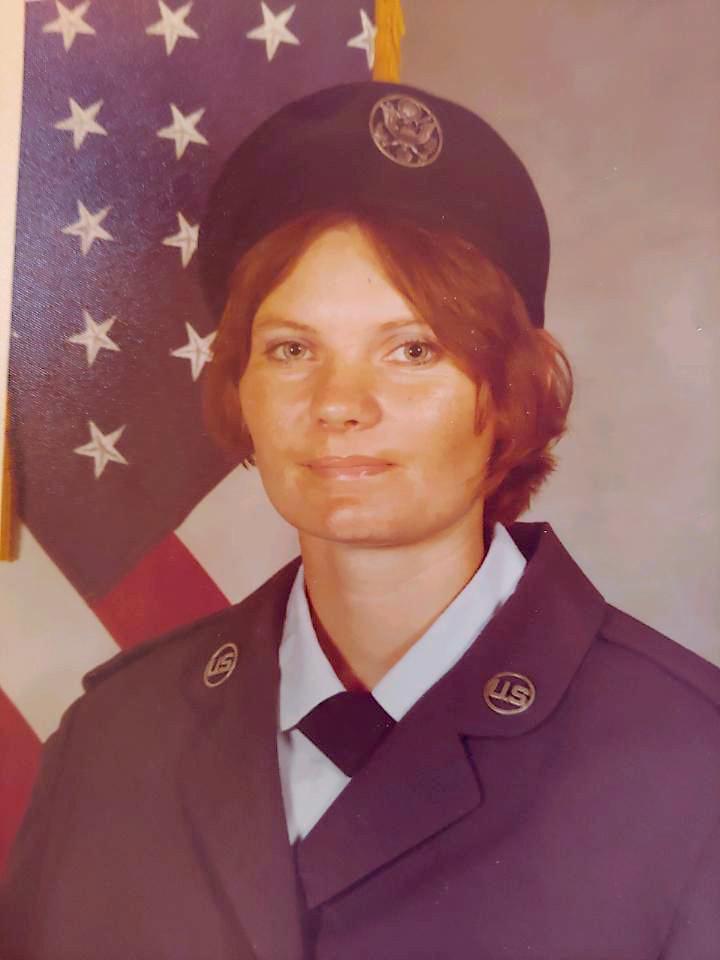 Holloway had been scheduled to go in and train as a supply clerk, but they changed her classification to services. In the Air Force the services classification encompasses a wide variety of jobs which includes food service, lodging, fitness and sports, readiness, mortuary and protocol. She got mortuary. She even taught it for five plus years.
Mortuary was a job dealing with families. "If a plane goes down, you may have to pick up the pieces and do all that," explained Holloway. "If he or she dies, you may have to transfer remains to the mortuary. We take home the remains. You let them know what we can do for them and what we can't.
"It is very satisfying to your self-worth – helping families that just lost a member of their family."
Holloway raised her three boys in the military. "Basically the children were always with me," she said.
And, they lived many places. After basic in Lackland, Holloway's tours of duty were at Lowry in Colorado, Holloman in New Mexico, Spengauland in Germany, Special Operations at Hurlburt Field in Florida, Eglin in Florida, Osan, Korea, Norton in California – which is now closed, and March Air Reserve Base in California.
Holloway definitely wasn't on welfare; she and her boys got to travel and see the world, which she counts as one of the positives of military life.
"We got to travel all over Europe," said Holloway. "We had excursions in Paris, London, Norway, Luxembourg, Denmark, Spain and Italy."
"We had benefits and a roof over us."
The military life translated into military careers for two of her three sons. "Now the youngest is retired Army," proudly said Holloway, "and the oldest was in the Navy 28 years. The middle son is a painter and has a business in Florida."
Life is yin/yang and with positives also comes negatives, especially as a woman in the military in those days.
"When in," said Holloway, "it was hard at times. Being a female in a male world, you've got to be thick-skinned. You've got to stand up for yourself."
"I lost my breast while in the military and it was hard with people and their stupid comments. Luckily I worked alone, except for families and with the Commander."
"I did not consider myself a strong woman but everybody says I am."
"I did active duty for 15½ years and would have stayed longer," explained Holloway, "but I got sick and could not do my duties. The day I left active duty, the Reserves asked me to sign in and I did."
Holloway has some advice for any young woman considering the military as a career today.
"Pick a job you want to do; do not let them tell you what you want, and make sure you get it. Have fun and see the world."
After Holloway got out of the service, she went home to South Phoenix and asked her parents if they could retire any place in the USA, where would it be?
"I thought they would say Florida," laughed Holloway, "but they said Show Low. So, I bought 40 acres."
Little by little she moved her mother and father and grandmother and other family to Show Low, but she didn't quit serving.
Holloway joined the Veteran's of Foreign Wars, Post 9907 in Show Low, and became the Post Commander from 2003 to 2004. Though she did not actually serve in combat, she was eligible through her tour in Korea because technically we are still at war because no peace treaty was ever signed.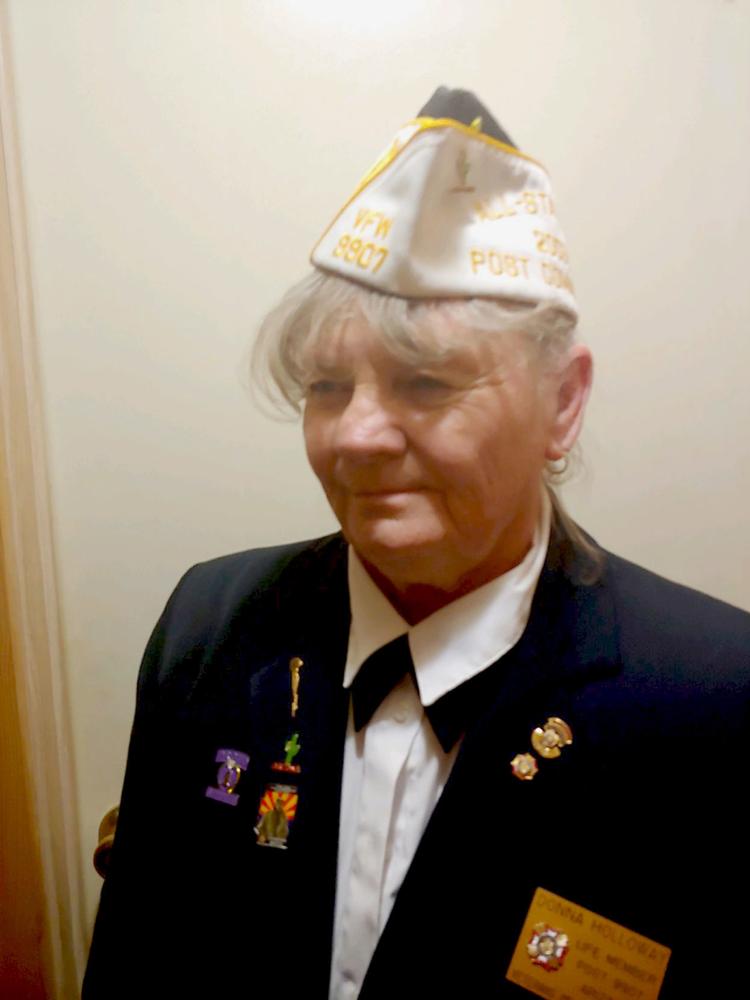 The VFW also introduced her to her husband of eight years, Danny Sorenson, a Marine.
A special veteran's salute is due Tech Sgt. Donna Holloway who had the courage to "ask," and to serve her country.