SHOW LOW — Arrowhead Mobile Healthcare, an ambulance services company operating in Lakeside, Show Low and Linden since 2000, recently changed its company name to Arrowhead Fire and Medical Authority. This change was completed this spring through the Arizona Corporation Commission and then finalized this May with the Arizona Department of Health Services (AzDHS).
But isn't the only change underway for the company, which is seeking new sources of revenue.
The private ambulance company was the only provider in Show Low for 18 years. That was until August 2018 when the Arizona Department of Health Services ruled in favor of Timber Mesa's application for an overlapping certification of need (CON) for Show Low, Linden and some surrounding areas.
After a series of legal challenges and intervening motions by Show Low EMS (now Arrowhead Fire & Medical Authority), the case was escalated to Maricopa County Superior Court.
The court has not yet issued a ruling in the case.
However, Arrowhead and Timber Mesa Fire have continued to provide overlapping ambulance service in the areas of Show Low, Linden, Clay Springs, Vernon and some surrounding areas like White Mountain Lake.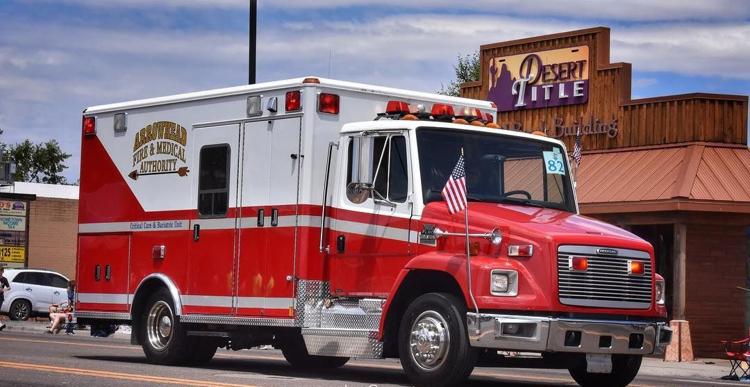 In addition to the name change, Arrowhead announced its vision to expand its services to include wildland fire emergency medical services (EMS) support and suppression. A June 13 press release from Arrowhead Fire and Medical Authority Assistant Chief Anthony Kugler and CEO Jim Broome lays out the company's future plans.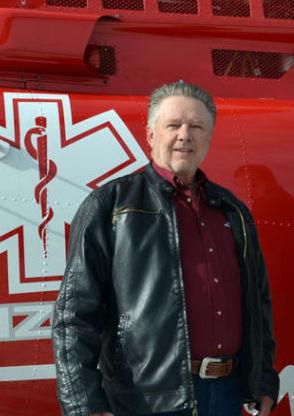 "We were a powerful force from the mid 1990's until 2009, providing wildland firefighters and EMS personnel to many fires throughout Arizona," states Broome.
"In 2009, when the reimbursement for services took a dive, we exited the program; however, most of those problems have now been resolved and we have a new state forester," he adds. "We're currently wrapping up some training and our first Type 3 Engine is operational with plans to add two Type 6 Engines to our fleet. These engines will be used for response to wildland fires as a state or federal requested resource as well as requests from insurance companies to protect homes as the fire reaches the urban interface as we saw in California last year."
In addition to fire response, Arrowhead's Assistant Chief Anthony Kugler says the company is "being proactive" by creating a Wildland Defense Unit.
"Our firefighters will come out to your home and discuss possible solutions for protecting your home during the wildland fire season like treating your home and property with an environmentally friendly long term fire retardant," further explains Kugler.
Arrowhead company history
The company, based in Benson, was originally named Arrowhead Mobile Healthcare. After expanding to Show Low in 2000, the ambulance provider has maintained operations in both cities.
"We have been planning to merge our southern operation in Benson with our northeastern Arizona operation in Show Low," informs Kugler. "We realized there could be benefits to merging the southern Arizona and northeastern Arizona operations. All of these years we've had to keep separate insurances, separate offices, etc. Better insurance for our employees, better ambulances and being able to move personnel between Benson and Show Low when needed are a few benefits to merging the two operations."
Kugler also pointed out that the off-seasons for Benson and Show Low are "polar opposites" which makes moving personnel a great way to maximize their workforce.
"During the off-season we may run our engine in support of our ambulances on serious accidents or medical calls that require more people and equipment than a normal ambulance has on board," says Kugler.
Although the private ambulance company and Timber Mesa Fire and Medical District provide ambulance service in overlapping areas, neither shows signs of letting off the gas when it comes to growth and adapting to community needs.
"Our press release is the intent, the outlook and the vision of Arrowhead," said Kugler in a phone interview with the Independent on June 17. "We want to look at options that may infuse revenue into the district and ease the burden on the taxpayers."
It's no secret that Arrowhead pays close attention to what Timber Mesa Fire and Medical District does, what they spend and how they grow. This includes special attention to Timber Mesa's recent merger with White Mountain Lake Fire Department and consideration of a future bond election for capital needs.
"It may be too late this year, but I would like to approach the Timber Mesa Fire Board about a contract to operate the district's services," says Kugler.
"It doesn't take a million dollars a month to handle a handful of structure fires a year in this small community. In fact there is a private fire department in Arizona that has been very progressive in managing fire districts, as well as serving county areas where there are no fire districts, and we would model our proposal after their operations."