HEBER-OVERGAARD — As I spoke with Blu Mitchell, Founder and President of Sigma CUTS today he is optimistic about his training facility and home for the homeless. This home site for the selected apprentices is located at 1915 Chevlon, in Heber-Overgaard. It is located in a quiet residential area. The home was donated by Freddie Curry, owner of Curry Insurance Agency. It was his vacation home for many years and he was not using it enough to warrant keeping it. If all goes according to schedule the first program of students will begin in September 2020.
The program is designed for low income, underprivileged individuals receiving medicaid. He says homeless veterans will receive first priority into the program. This is an opportunity for the aging-out foster care system as they reach the age of 18. Another division is a Prison Diversion Program for those who have committed crimes giving them the option to enter an apprenticeship rather than face prison for their crimes. This system provides an opportunity for all to turn their lives around and re-enter society and the workforce with a trade. For more information you can go to their website at www.sigmaCUTS.org.
This awareness has created alarm with neighboring residents. Blu had this to say to these neighbors; "We are not here to disturb the neighborhood. This is something new and different that is positive for all communities across the nation. This is a positive systemic change to decreasing poverty in America. They want transformation."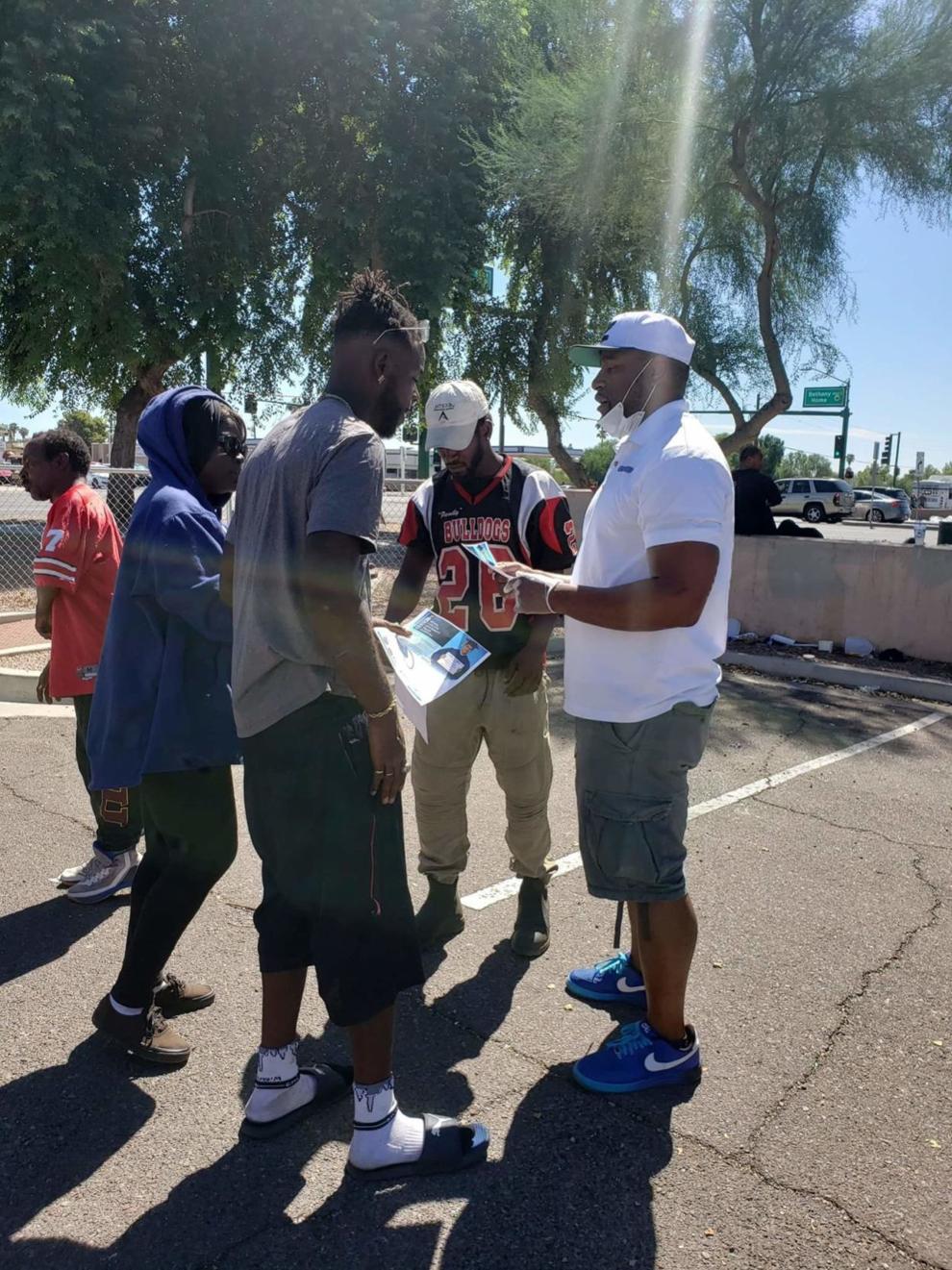 The purpose of the home is to house, protect and provide for them while giving them an opportunity to succeed at an apprenticeship from the beginning to the time when they transition on to their new job placement. Blu would like to hold a community meeting here in Heber-Overgaard soon and is working on scheduling such a meeting. The meeting will most likely be in Show Low because of Covid concerns. Our community center in Heber-Overgaard will not be available. He will work with the local papers and local radio stations and social media such as Face book in an effort to notify the community of a meeting time.
The home is primarily used for housing for the students. They are partnered with Best Care Behavioral Homes based in Phoenix. Best Care is also providing services for Sigma CUTS Tucson and Paradise Valley locations. They provide professional staff on a 24 hour basis. Staff includes licensed behavioral technicians for house management and guidance in cooking and making sure residents maintain their personal responsibilities. The house will have Licensed Associate Counselors (LAC), and medical help. Apprentices will be bused to locations they are placed in for their apprenticeship. Some of their training is completed on-line and they will be working from the home for some length of the term.
The program will begin with five and end with 14 students. It is a six to ten month program depending on the apprenticeship. The age group is 18 – 55. He invites local residents to apply as well. Apprentices will be rotating throughout the program as they transition out on their own when placed into their jobs and placed on salaries. If you are interested you can go to the website www.sigmaCUTS.org and apply. Fill in the form and tell your story and you will be invited to an interview.
The education platform is Monday through Friday 8am – 6 p.m., Saturday 9 a.m. – 5:30 p.m. and Sundays are leisure program days. As you can see this is a very structured program.
If you are curious as I was about the name Sigma CUTS, Blu says the definition of sigma is the sum of all and the sum of everything. C is for College, U for University, T for Trade and S for School.
Blu is presently working to attain city and state licensing before they will commence with the first program here in Heber-Overgaard. He says they are currently raising capital to build a new deck and other improvements on the house with a Veterans Run or Walk.
He says sigma CUTS is his "100 Year Plan". It is his dream that it will go on long after he is gone. His hope is that this will help reshape lives and "create generational wealth."