ST. JOHNS—Since November, 2018, Tommy Siqueiro III who was once the director of the Haven Health care facility in Show Low, has faced charges in Apache County alleging child prostitution, sexual exploitation of minors and sex crimes relating to minors in two different court files. He was accused of meeting two underaged females in a hotel room in Springerville on July 5, 2017 and recording, then distributing the encounters. He admitted his guilt in open court on February, 2020 and was sentenced May 7.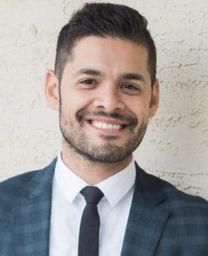 After authorities completed their investigation in September, 2017, warrants issued for his arrest and Siqueiro was located in California in 2018. Law enforcement agents there arrested Siqueiro at a wedding when he went to his vehicle to retrieve something. Once he was transported to Apache County, he was formally charged on November 18, 2018 and has been custody in the Apache County jail on a $15 million cash bond ever since.
After unsuccessfully trying to have the case moved out of Apache County, a change of plea came on for a hearing on February 28, 2020, before visiting Judge Monica Stauffer from Greenlee County. Siqueiro is 37 years old, a small, fit man and was dressed in a navy blue jail-issue jump suit. The respective sides were represented by Deputy Apache County Attorney Joseph Young and defense counsel from Mesa, Dana Hogle. The defense claimed in court filings that the minors were actually call girls, and the website where Siqueiro found them advertised the escorts as being adults.
After a years-long discovery process and negotiations, the plea agreement called for Siqueiro to plead guilty to child prostitution and sexual exploitation of a minor, were Class 2 Felonies and a third charge from the second court file. The parties agreed that Siqueiro would serve 10 years in prison and once he gets out will be on supervised sex-offender probation for 20 years, which includes the requirement to register as a sex offender.
During the hearing, the mother of one of the victims gave an emotional statement. Her daughter was 15 years old when she encountered Siqueiro and the mother began noticing behavior changes in the child which the mother could not explain. She blames herself for "not protecting her daughter," whose brain had not yet developed to process the event, the sobbing mother told the court.
For his part, Siqueiro wept while offering a "sincere apology." He recounted a story he read which reflected on the "dash" on a gravestone between the year of birth and the year of death. Thus far, Siqueiro said, he regrets what he's done during the time of life that the "dash" represents to him. He noted that his marriage was ruined, his kids estranged, but that he "was grateful for this experience because it helps me learn a lot about myself." Prosecutor Young called him a narcissist which may have been apparent to anyone listening to Siqueiro's remarks.
Judge Stauffer seemed confused about her role in the proceeding. Her first remark on taking the bench was "I don't know what we're doing," and later said, "I'm just the settlement judge!" Instead of concluding the matter then, Siqueiro's plea and sentencing was delayed for three months until May 7. Stauffer also, without explanation, ordered the court file "sealed," so a check of court records reveal nothing about Siqueiro, as if these crimes had just never happened. Tommy Siqueiro III cannot appeal a judgment of guilt after a guilty plea. As of press time, he has not been transferred to the department of corrections; he is listed as an inmate in the county jail.