SHOW LOW — The Show Low Chamber of Commerce hosted the Show Low City Council Candidate Forum last on Tuesday, June 30. Chamber board president Dalila Edwards organized the event which was moderated by Jean Barton, General Manager of Power 95.7.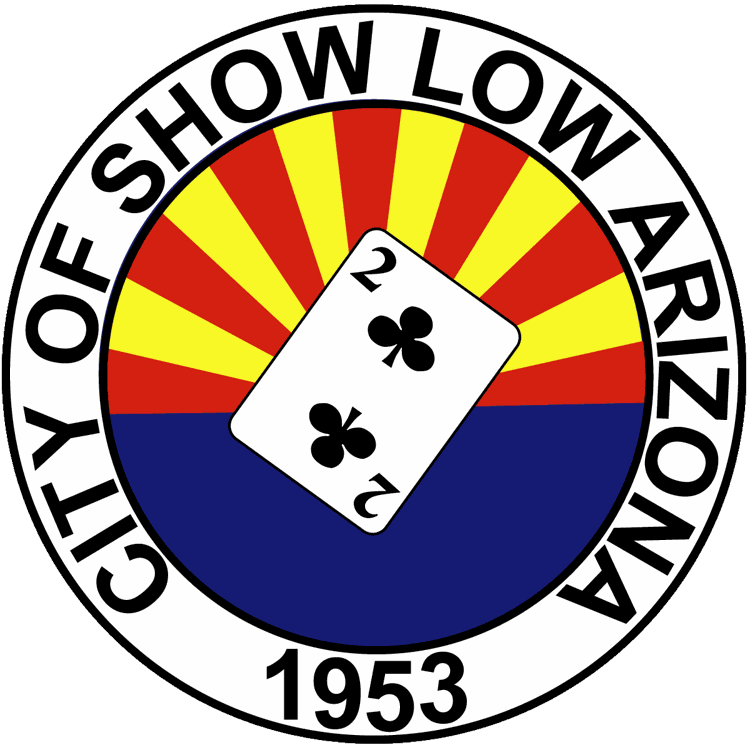 Candidates introduced themselves and were allotted one and a half minutes to answer questions ranging in topic from Show Low Main Street projects to economic development. Local traffic and construction projects and their opinion of the financial management management of the city of Show Low were included.
Councilors Gene Kelley and John Leech Jr. are vying for the mayoral seat which is a four-year term that has been held by Daryl Seymore for the last eight years.
Jon Adams, Melodie Bell, Ray Duran, Connie Kakavas, Jack Latham and Dawn Wilson are competing for one of three open council seats, all of which have four year terms.
Mayoral candidate Gene Kelley has 26 years experience serving on the council. During his tenure, he served as vice mayor and was also the mayor of Show Low during the historic Rodeo Chediski Fire which evacuated the town in June 2002.
During his introduction, Councilor Kelley described himself as a "penny pincher" and feels his long-time contributions to the council have helped maintain the "excellent financial position" of the city Show Low. "I've only missed three meetings in 26 years," Kelley informed the audience.
Kelley served in the military and also earned a Master's degree in Elementary Education. He moved to Show Low in 1979 and taught grades 5 – 8 in Arizona for 12 years. He currently works in real estate.
"I want to be mayor to keep things the way they are," assured Kelley. "Show Low is in excellent financial condition."
"Education and support is always better than coming down on people with a big hammer," he said in reference to the forum question regarding how to handle city code violations.
Mayoral candidate John Leech Jr. has been a resident of Show Low for 46 years. He retired from the Show Low Fire Department and became a small business owner. He has served on the council since 2010 which includes a term as vice mayor. He has been an avid supporter of the Northern Arizona Council of Governments (NACOG) and belongs to many local non profit organizations including Show Low Elks Lodge and the White Mountain Sheriff's Posse.
"I've dedicated my whole entire adult life to this town," says Leech Jr. "There are so many projects the city has completed and so many more that we need to move forward on."
"One of the hardest things to do is to have a small-town feeling and create growth," he adds. "I would 100 % like to move forward on an activity/convention center because we need something to do in the winter; I want to continue on with that project, (and many others), if elected."
Candidate Jon Adams served on the Planning and Zoning Commission for six years. He is the father of four and comes from the historic family who helped settle the town before it became a city.
A small business owner for many years, Adams says, "We need to keep bringing new businesses up to the Mountain," says Adams. "You've got to have a solid plan on the future so that you can control the growth."
Adams said he would like to see a Fry's store in the old K-Mart building. He would also like to continue to beautify Show Low and supported the work of the Show Low Main Street group.
Candidate Melodie Bell has been a resident for five years, is a mother of four and owns three small family businesses on the Mountain – Bell Athletic Club, Arizona Suspension Specialists and Total Car Repair. "I'm a great leader and I'm compassionate," says Bell. "I'm willing to learn, I like to be involved with the schools and youth and community projects."
Bell is interested in developing programs that "help local youth ad work with them to train them in skills they need to stay on the Mountain," she explains. "Local businesses could work with youth when they graduate high school and look for employment."
Candidate Ray Duran was born in Winslow and has been a full-time resident of Show Low for four years. He served 20 years in the Army Reserve and retired as a Captain. He was also a police officer for over 20 years and a teacher for 14 years. He holds a Bachelor's in Administration of Justice and a Master's in Education.
"I have dedicated myself to a life of service," says Duran. "I believe in a stable government."
Duran agrees that exploring the idea of a convention center is a good idea. "It could create a draw and support the economy," he says. He would like to see a Fry's supermarket come to Show Low.
He also described the downtown beautification projects accomplished by Show Low Main Street as "extraordinary."
Councilor Connie Kakavas has served on the council for the last eight years and is running for a new term. She is a fourth generation (Clark/Owens) resident who began her career working for the city of Show Low 32 years ago. Currently, she is the Chief Human Resources Officer at Summit Healthcare Regional Medical Center.
"I believe in the history of Show Low and I love the citizens of Show Low," says Kakavas. "I would like to keep our community the most progressive and conservative small town in America."
She favors the idea of a convention center in Show Low and supports the inclusive playground project and slash pad project being developed by the city and partners. She would also like to see a culinary arts school come to Show Low.
Candidate Jack Latham has been a resident since 1998 and is a Retired Army 1st Sergeant. He bought a company and transferred it to the White Mountains in the late 90's.
Latham is not new to government or community involvement. He has been a congressional liaison for Congressman Rick Renzie. He served on the Show Low City Council from 2008 to 2012 and served more than five years on the Planning and Zoning Commission.
He has been a district and post commander of the VFW and is the local Gideon Camp Chaplain.
"I want to do my part so my grandchildren can have a great place to live," he says.
"The city has done a fantastic job with their finances; they've always keep a reserve," says Latham. "I would like to see a quality retail store; we don't need more convenience stores or dollar stores."
Candidate Dawn Wilson has been a resident since 2001 and is a local business owner and licensed private investigator since 2016. She currently works as the Navajo County Criminal Justice Coordinator and was recently appointed to the Planning and Zoning Commission.
Dawn holds a Master of Science in Administration of Justice and Security/Law Enforcement Organizations, and a Bachelor of Science in Criminal Justice/Human Services.
Wilson agreed with Adams about creating more opportunity for new business in Show Low and promoting tourism. She stressed the importance of "supporting the city's Master Plan" while "keeping the beauty we love" intact.
To watch the candidate forum in its entirety, visit the following link: https://www.youtube.com/watchfeature=youtu.be&v=EkiJjGxglXQ&fbclid=IwAR2wO6ysS6u9YhhvCYlI-n3SYU3fhqG0KPTgUNwIW9ah0ckSD-p70Pv2ZSo&app=desktop
The Primary Election date is Aug. 4 and the General Election date is Nov. 3, 2020.