The Show Low High School Music Program welcomes everyone to come and celebrate the 36th annual Feaste of Carols On Dec. 9-12. The program's majesties of the Highlands and Lowlands invite all loyal subjects from far and near to come join in the feasting and song.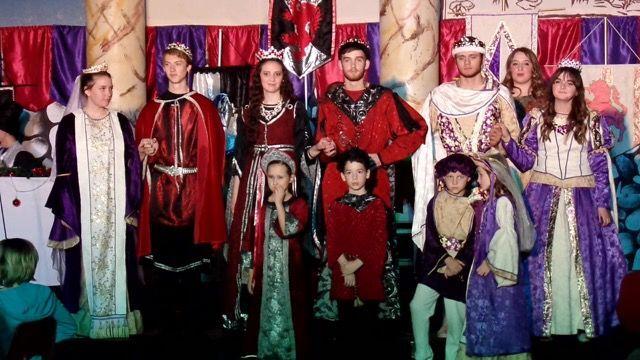 The two kingdoms will once again be united as long lost brothers, separated from birth and will join together to celebrate the end of their fighting and sign a treaty of peace between the two lands. Their majesties, kings Josh Kittle and Kevin Whipple along with queens Sierra Padgett and Melissa McNeil, are delighted to invite all to this event. The jesters Nathan Jones and Jacob Webb will be present to keep the crowd entertained, as well as all the members of the Royal Court and the singing servant cast.
"Even with the COVID-19 pandemic, the students and I are so excited to keep the tradition alive and present Feaste of Carols to the community this year," said director Cynthia Whipple. "I love seeing what the students get to accomplish and how much they love being a part of the tradition of Feaste of Carols. Feaste is a highlight in many of their lives and we look forward to performing each year. I love the magic that Feaste brings to the Christmas season here in the White Mountains."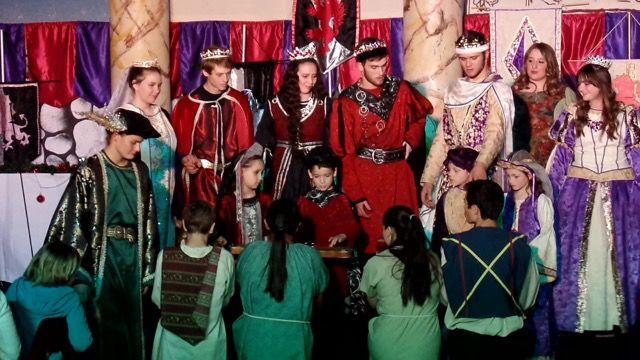 Because of COVID, there will be several precautionary measures put in place. The program is asking all guests to wear masks until they are seated at their tables and when they exit after the show. Students will be wearing masks while serving and all tables and guests will be spaced 6 feet apart.
Because seating will be limited for each show, there will be an additional performance to accommodate those who would like to attend. Guests will be seated only at tables with those who are listed on their reservation form. There will be no combining of groups at tables.
On each night of the performance doors will open to the public at 6:15 and all are invited to join in the feasting and song. Performances begin at 7 each night, and a noon matinee will be held on the last day in addition to the evening event. Doors will open at 11:15 a.m. for the matinee event.
Tickets cost $9 for the Desserte night on Dec. 9, and $22 for the full six-course Feaste from Dec. 10-12. The Dec. 12 matinee soup, salad and dessert show will be $18. Tickets can be purchased by emailing feasteofcarols@yahoo.com.