SHOW LOW — Sgt. Shawn Roby is retiring after 29 years in law enforcement, 22 of which have been with the Show Low Police Department (SLPD).
His last day in the department will be Friday, April 2.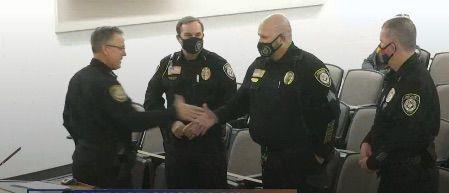 "One of our own is getting ready to retire after a long career," Police Chief Joe Shelley said during the March 16 Show Low City Council meeting when Roby was recognized for his unwavering service to the department and dedication to the community.
Roby began his career with Yavapai County in 1991 and then began with SLPD in 1999. He served in a number of roles during his time with SLPD including but not limited to patrol officer, field training officer, crisis negotiator for the SRT team and a motor officer.
According to Shelley, Roby served on a patrol squad and investigation unit, administrator over photo enforcement. Currently he is serving as the administrative sergeant over the front desk personnel, animal control and the school resource program. said Shelley.
Additionally, he is the special events coordinator and is a "Below 100," which is a program to keep sworn-officer accidents below 100 annually. He is also a mental health first aid instructor, training coordinator, impound hearing officer and public information officer for the Police Department.
"But, where he stands above all other assignments he has been assigned to is being an advocate for critical incident and stress management, which is an officer-peer support program," said Shelley. "He has done numerous critical-incident debriefings for first responders and agencies all over northern Arizona."
"His goal has been to help officers stay healthy and deal with the corrosive nature of the job to reach the finish line of their careers and beyond," said Shelley.
For those who have worked with Roby, they know he represents his law enforcement family locally, statewide and nationally. He considers other officers part of the law enforcement brotherhood.
"I stand behind the heroes who protect this line," Roby often says, referring to the thin blue line that represents law enforcement.
Roby and his wife, Gail, have been active in charity events to support and be active in their community and look forward to a healthy and productive retirement.
Following Shelley's presentation of Roby's accomplishments in the department and for the community, Roby spoke.
"Thank you for all the opportunities that the city has given me," said Roby. "I wish other officers were here tonight – only because I want them to hear me tell you … this is an honorable profession; never forget that. Some people don't get to be here like I am tonight. They made the ultimate sacrifice.
"You need to make sure that you continue to take care of the police officers in this city because they serve this community and because they do it makes it a better place," said Roby. "If you start cutting corners, that's when things are going to start falling apart."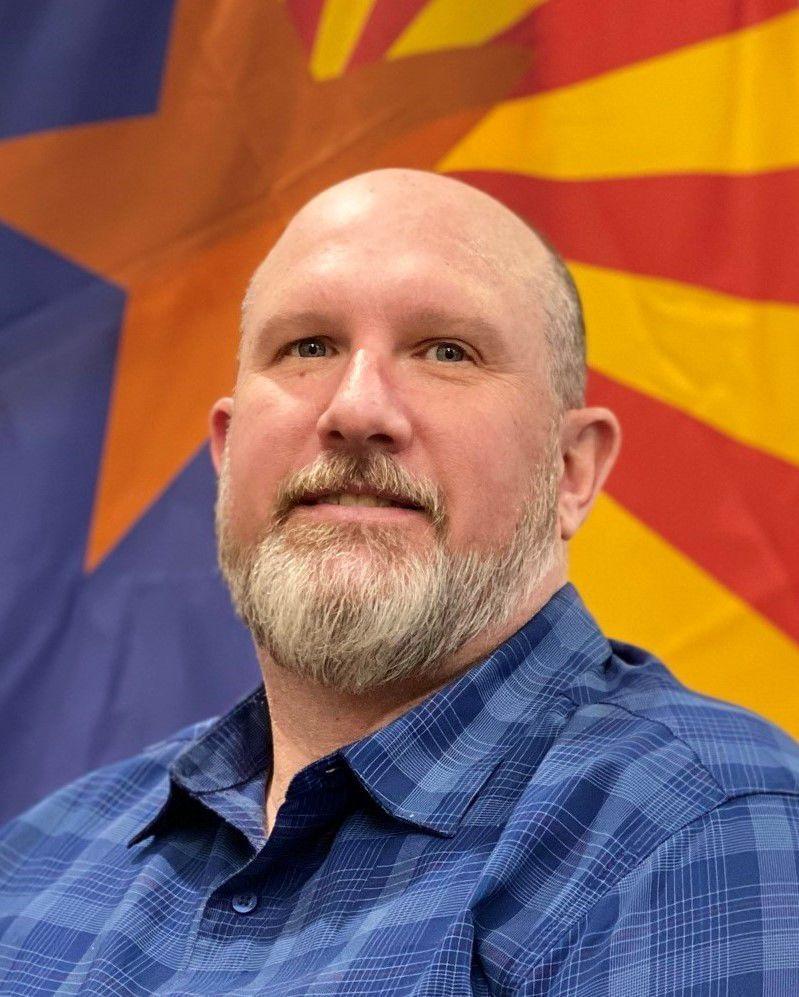 "You need to make sure that these people get that support from you – always," said Roby. "I've gotten that in my career here and I want to see it continue."
The recognition Roby was not the only good news in the council meeting.
Navopache Electric Cooperative (NEC) board members presented a $2,374.92 check to the Show Low City Council.
Before the check was presented, NEC board member Stephen Heckathorne provided background regarding NEC as it relates to the city of Show Low.
"We are in the business of providing safe, affordable electricity," said Heckathorne. "We literally have been in business with Show Low as a partner since 1980 in a franchise agreement."
"Right now if you look around the city of Show Low you'll see we have subcontractor crews working in the city all the way up to Walmart and out to Torreon.
We have invested over $6 million of Show Low infrastructure in the last five years," said Heckathorne. "We've seen where Show Low is going and the growth it has and we want to keep up with that."
NEC Secretary/Treasurer and District 1 (Lakeside and part of south Show Low) representative, Dennis Hughes, further explained the nature of the check.
"Margins are the difference between operating revenues and expenses," read Hughes from a letter explaining capital credits. "Each year's margins are allocated to our members in proportion to the amount of electricity each member used during that particular year. Your capital credit allocation represents your share of the margins that the cooperative makes."
"Based on NEC's financial stability today, which is very good, NEC's board of directors has approved the retirement of the 100 percent of the capital credit allocated to members for the years 1974 through 1983," said Hughes. "The check you get tonight represents your capital credit allocation for those years.
"That's what we're proud of and what we are here to present to you tonight," said Hughes.
Longtime board Chairman Brad Baker was also present to express thanks to the city of Show Low for its continued membership with NEC.
"My fun part tonight is I get to be Santa Claus ... and present a check to you for $2,374.92," said Baker.