HEBER/OVERGAARD — If you thought the next big surge in science was planning a trip to Mars, you may want to reconsider.
Seven students from Heber-Overgaard, ages 11 to 14, designed a robot named "Space Mustang in Disguise" that will travel with them to Houston, Texas for the world robotics competition in April. These young, ingenious students make up an elementary/junior high school robotic team called Mechanical Mustangs.
They will be one of 108 teams in the worldwide competition.
They earned first place in a field of 48 teams at the First Lego League Arizona State Championship in robotics held January 18 in Phoenix. This state title qualifies them for the World First Lego League Competition this April.
The Mechanical Mustangs are one of only two Arizona robotics teams in their age group that qualified for the world contest.
The team, their coaches and some family members will travel to Houston with custom-programmed "Space Mustang in Disguise." They will also be packing their project research, development and related presentations.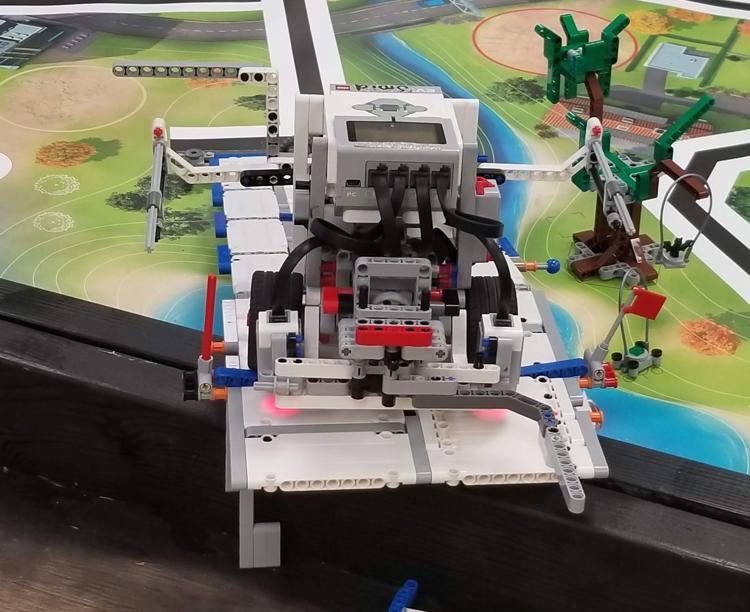 "They have been working towards this goal since last September, sometimes meeting one to two times a week or more," according to coaches Brooke and Jeff Andersen. "In the state competition, the Mechanical Mustangs scored highest on the First Lego League robot game as well as on their problem-solving project."
All First Lego League teams were judged in three areas: the Robot Game, the Innovation Project and Core Values. This means they did more than just build and program their robot; they worked together to solve a "real world" problem.
"They have made amazing programs for their robot for the game," says Coach Brooke. "They use two color sensors and a touch sensor to help with speed and accuracy. They have challenges made out of Legos that the robot has to manipulate and it's all done through programming."
The Mechanical Mustangs also worked on a community project. They identified that "there was no safe way for kids to cross Hwy. 260 on their way to and from school each day," explains Brooke. "They found lots of ways to cross safely like crosswalks, pedestrian bridges, traffic lights, etc., but none of these were ideas that could happen anytime soon. They wanted to do something now to fix the problem."
"There is a bridge right where the kids cross and they decided to clear a path under it," adds Brooke. "They cut back brush, painted over graffiti, picked up garbage, and (with landowners' permission) put trail stairs in to make it easier to get down the banks and cross under the road."
The team also made a safety video in conjunction with the Heber-Overgaard Fire Department to education kids about the dangers of crossing the road while distracted by cell phones.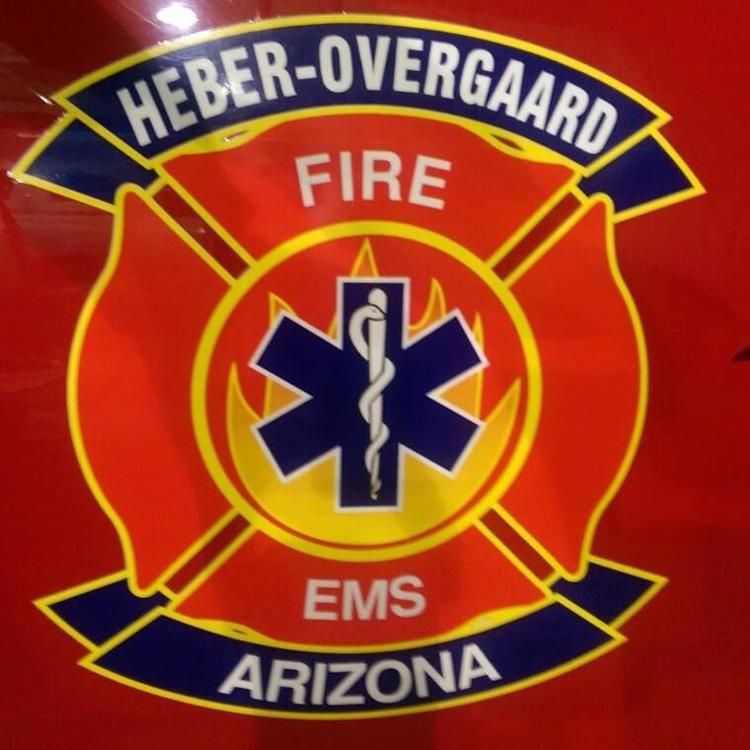 Heber-Overgaard Fire District Chief William D. McCluskey and Heber-Overgaard firefighter/paramedic Miles Lambdin helped them with their video that showcased the safety issue they solved through their research and development. 
"Between scoring the highest on the robot game and their project, they won first place at State!" says Brooke. "The judges were impressed that these kids were able to solve a real problem in their community."
I feel it is a great accomplishment from these youth," remarked Navajo County Dist. IV Supervisor Daryl Seymore. "They found a solution to a problem!"
Numerous other White Mountain robotics teams have designed, built and churned their way through local and state competitions this year.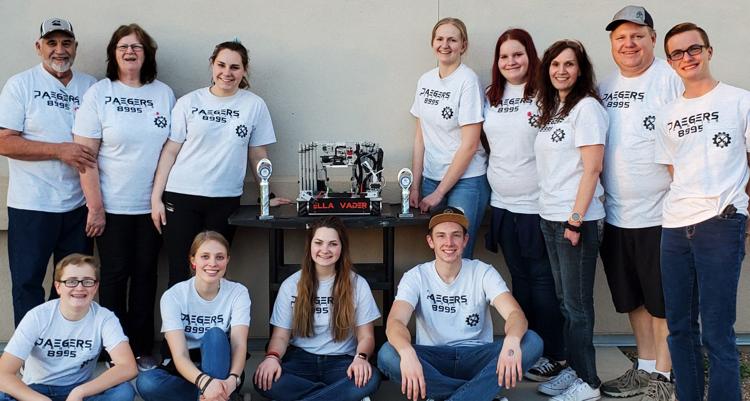 The Jaegers — The Jaegers, (pronounced "YAY-gurs"), of Mogollon High School are also preparing for their First Tech Challenge state competition on Feb. 21-22 at Northern Arizona University in Flagstaff.
They recently won first place in the Feb. 8 West Valley Qualifier in Phoenix.
The nine-member team includes students in grades 9 — 12 who are coached by Wade and Diane Batson.
First Tech Challenge is the next level of robotics after First Lego Challenge. There are more requirements and sophistication in robot design and competition elements.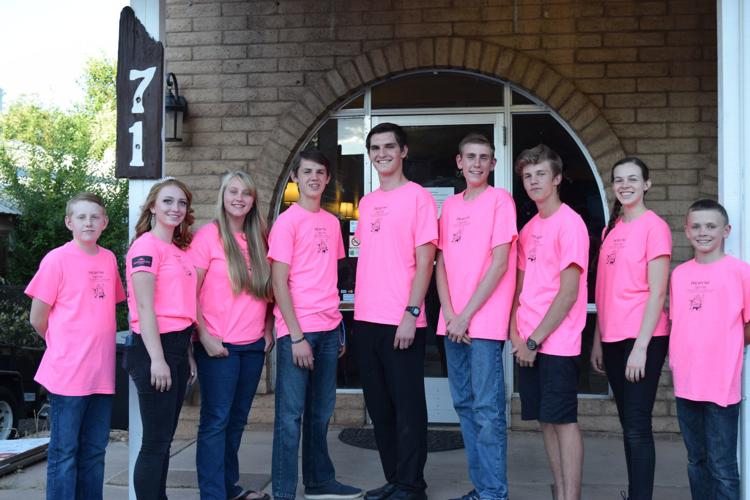 The Juggerbots – The White Mountain Robotics Juggerbots also qualified to for First Tech Challenge and will be competing alongside the Jaegers in Flagstaff next week.
"These teams make robots from whatever components they like to perform specific functions," says Coach Jennifer Brimhall. "Components can come from the junkyard, a home improvement store, a robot kit, or can even be custom made from 3D printers and CNC machines."
"Robots commonly have sensors and cameras attached," she adds. "Teams program their robot using JavaScript and compete in matches that use autonomous programs as well as a driver-controlled segment."
The Juggerbots and the Jaegers will be attending the World Championship this April as student ambassadors.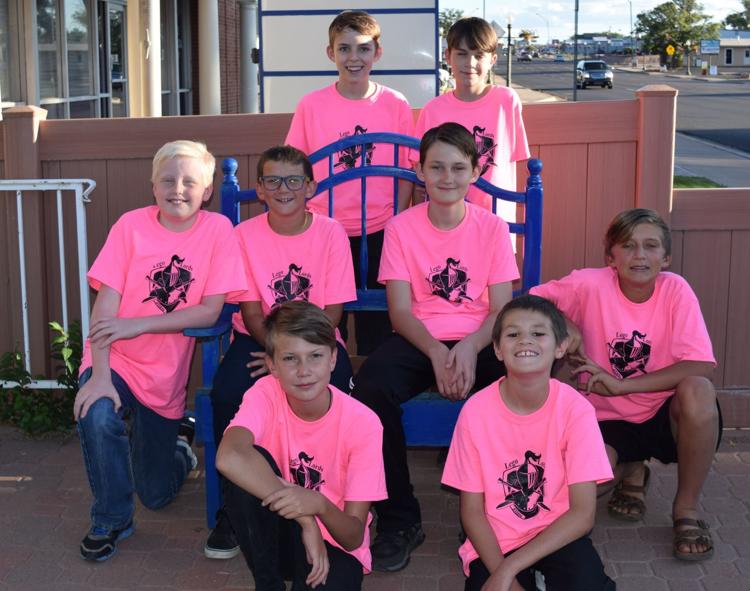 The Lego Lords – This team, also coached by Jennifer Brimhall, took eighth place against 48 Arizona teams in the First Lego League state competition.
"In addition to designing a robot, they worked with the Snowflake/Taylor Parks and Recreation Department to design a recreation center the town may decide to develop in the future," says Coach Brimhall. "They did extensive research, developed blueprints, priced various components and made a presentation to the town council."
"The team members develop character traits such as professionalism, teamwork and discovery as they work through challenges," adds Brimhall who has been a key robotics coach in the White Mountains for several years.
"It is highly unusual for First Lego League and First Tech Challenge teams from the same school or region to BOTH qualify for state," points out Brimhall.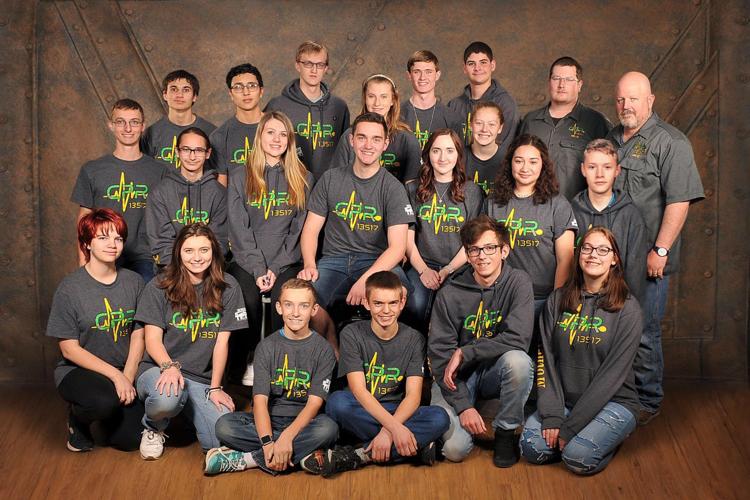 Cougar Pride Robotics (CPR) — The Cougar Pride Robotics team from Show Low High School will compete in the Flagstaff regional competition March 12-14, and again at the Las Vegas March regional 26-28, says Coach Cory Gillespie and new staff member Dylan Cosgray.
They are also expanding their welding and advanced fabrication education opportunities for students. The District has given them the opportunity to renovate an existing building to create a state-of-the-art facility for robotics and the Career and Technical Education (CTE) school programs.
"I'll lead off the bragging here and say that I think we've got the most competitive team on the Mountain because of the hard work and training that Coach Gillespie and his assistant Coach Cosgray have put in ... ," says Show Low High School Principal Ben Marchant. " … (I)t's no small feat to accomplish what they're doing!"