ROUND VALLEY — The Springerville council voted at the June 17 meeting to hold the 4th of July rodeo and parade. Town Manager Joe Jarvis said the rodeo committee was comfortable holding both events, but the pancake breakfast and barbecue would be cancelled. The town of Eagar is also sponsoring the 4th of July events.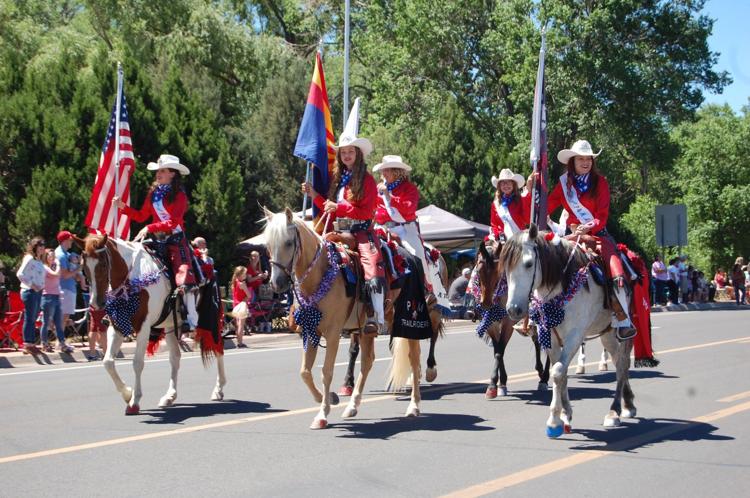 "The rodeo will have two performances and the spectators will be limited to 1,000 for each," said Jarvis.
With other White Mountain communities cancelling most major events, and the expectation that the town would have more visitors, Police Chief Mike Nuttall stated he had asked the Arizona Rangers to help out and they agreed.
The parade will start at 10 a.m., the rodeo's first performance is at 1:30 p.m. and the fireworks start at dark at the Springerville Airport.
Another annual event that will also be held is the 2020 Rib Throwdown on Sept. 3, 4, and 5. Chief Nuttall said they would be adding a band performance sponsored by Western Drug.
Fire Chief Max Sadler, who is retiring on June 30 after 38 years with the fire department, thanked the staff and council and said he was happy the town chose Robert Pena III as the Battalion Chief and Assistant Chief Robert Pena Jr. as the acting Chief.
Battalion Chief Pena reported that the fire department is sending a type 3 truck and 4 firefighters to the Bush Fire near Tonto Basin.
The council voted to adopt a Notice of Intention to increase water and wastewater rates. A public hearing will be held about the increase on Sept. 16 at the council chambers.
The towns of Springerville and Eagar have been discussing a plan to combine the towns' fire departments, but the cost to residents would be too high. It was decided to not recommend the plan.
The council did adopt the Fiscal Year 2020/2021 tentative budget. During the budget work session held before the regular council meeting, the main concern was about how much the town will receive from state shared revenues, which are the second highest income to the general fund.
A final budget won't be adopted until later this year.