ST. JOHNS – Summit Healthcare Regional Medical Center is moving forward with the purchase of the clinic building in St. Johns that is owned by the White Mountain Communities Special Health Care District (WMCSHCD). The building has been leased by North Country Healthcare for the past 16 years.
Copies of a statement given to patients at the North Country Healthcare in St. Johns stated that: "Our St. Johns location will no longer see patients after Oct. 29. The building, in which we have been a tenant for 16 years, has been sold by the White Mountain Communities Special Health Care District."
Both Summit Healthcare and North Country Healthcare operate clinics in several area communities, including Springerville and Show Low.
The community should see only a brief lapse in care, according to Ron McArthur CEO of Summit Healthcare. In a telephone interview with the Independent Oct. 18, he said the clinic would re-open no later than Dec. 1.
The clinic building, in which North Country Healthcare has been sole tenant, was built back in 2000 by the White Mountain Communities Special Health Care District. Between construction and maintenance, the WMCSHCD has invested approximately $1.6 million in taxpayer funds into the clinic.
The healthcare district decided to sell the building and get out of property management.
"The board had decided (to sell) about two to two-and-a-half years ago that the building in St. Johns, which is owned by the Healthcare District, for reasons of property management — which the board is not a property manager — and for reasons of long term commitment to the community," Jerry Campeau, chair of the board for the Special Health Care District, said in an interview.
At that time, the healthcare district got an appraisal, but was disappointed with the results. "… the appraisal came in at a pretty low price and contained some information such as comparables out of Holbrook for some very low-end properties," Campeau explained.
North Country expressed interest in buying the building at the appraised price of $590,000, but the WMCSHCD board declined. Since then, the healthcare district got another appraisal, which came in at $810,000.
Earlier this year, a physician originally from St. Johns, Dr. Adam Patterson, was completing his residency and decided he wanted to return home to begin his practice. He contacted Summit.
McArthur said that Summit Healthcare wanted to expand to St. Johns, "But we never really had a physician that wanted to practice out of there," he explained.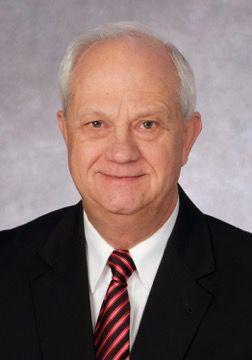 Getting a full-time physician into the St. Johns clinic was also a primary goal for the healthcare district.
"Over a year ago, we put together a set of requirements, and we sent it to Summit and to North Country. And those requirements said, the healthcare district will give very favorable condition to whoever will bring a doctor to the community," Mr. Campeau said.
When North Country originally moved into the clinic building, having a full-time physician was, among other things, a provision of their lease. "And for years, they did," Campeau said. "Up until the last, I believe, 3 or 4 years. They have had no full-time physician there."
A major question asked of the two buyers, then, was what they planned to offer as far as permanent physicians and long-term care for residents. These questions were sent to each buyer to clarify, and both North Country and Summit answered and gave public presentations to the board on their proposals and plans.
"Both of them proposed virtually identical financial terms and conditions," Campeau said about the offers, which were both at full-appraised value. "So, it came down to issues of service to the community."
"We evaluated both proposals based on service to the community and the big difference was that North Country continued to propose a part-time physician. Summit proposed a full-time physician and a full-time mid-level practitioner for that clinic."
The Independent reached out to offices of North Country Healthcare CEO Dr. Anne Newland for comment, but did not receive a call back by press time.
Members of the St. Johns City Council had also considered the presentations given by Summit and North Country, and they wrote a letter to the board on the issue, Campeau said, stating that their main interest was "in having a physician in the community and continuity of care for the residents."
Both Summit and North Country made separate presentations before the board of the healthcare district — North Country on Sept. 17, and Summit Sept. 24.
Each WMCSHCD board member had to evaluate the presentations and the proposals, and then cast their vote for one of three options: 1.) Proceed with negotiations with North Country for purchase of the clinic, 2.) Proceed with negotiations with Summit for purchase of the clinic, or 3.) That they should not proceed at all and continue to lease the clinic as they always have.
One board member from St. Johns recused themselves based on their employment connections to Summit. "They did not engage in the conversations of the debate," Campeau said. "They had no conversations with any other board member because of that recusal. That was handled appropriately by law and per protocol."
The remaining four board members — one from St. Johns, two from Round Valley, and one from the Alpine and Nutrioso areas — were asked to deliberate and then vote on the issue in a public meeting Sept. 24. The vote was unanimously in favor of selling to Summit, and the reasoning given by voting board members was that Summit had committed to providing a full-time physician and had shown long-term interest in providing care for the residents of St. Johns.
"We see it as a great opportunity for Summit to enter into a new relationship with that community … we're really excited, that's the only community where we don't have a footprint. It will be hugely successful for us," McArthur said.
Amber Shepard is an local journalist covering municipal governments and other Apache County topics.