LAKESIDE — The Blue Ridge/University of Arizona Extension 4-H Fab Lab recent open house held allowed the public to see the variety of STEM projects in progress. The one-of-a-kind lab is on the Blue Ridge Unified School District campus.
In attendance were parents, staff and students that participate in a variety of science, technology, engineering and math (STEM) learning projects. Not only are some quite sophisticated, some have won regional, state and national awards in STEM contests.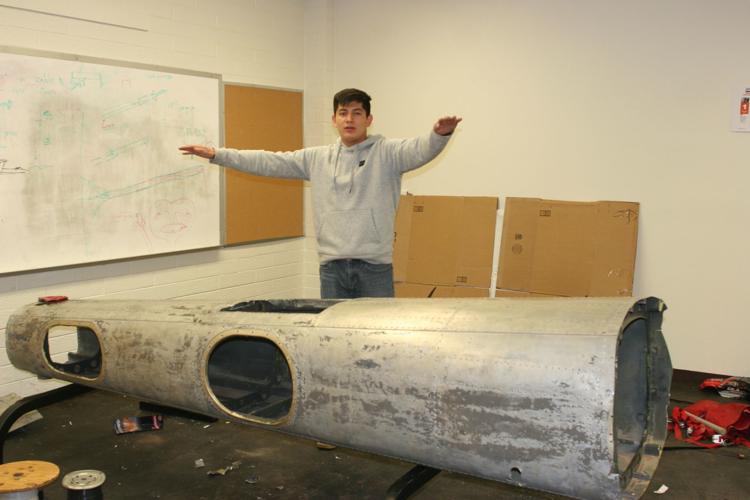 Last year's Blue Ridge NASA Rover team won the Technology Challenge Award competing against 100 other teams during the April 13, 2019 annual NASA Human Exploration Rover Challenge in Huntsville, Alabama.
This year their NASA Rover design will utilize an airplane tail as the chassis and they are building all the components from the ground up.
"We are using a snowblower as part of the transmission so we can have a 1:48 ratio instead of a 1:12 gear ratio," explains Blue Ridge Junior High student Michael Littleman. "We are also using solar panels to create a solar go-cart for a separate STEM project."
Littleman said there are about eight students on the NASA Rover team and the University of Arizona Solar Go-Cart team, four of which meet daily. Almost everything the students are using to fabricate the vehicles has been donated by the community and local businesses. "Some of the operating parts were taken from exercise equipment," adds Littleman. "We also have to use a lot of math to make things work; everything has to be parallel."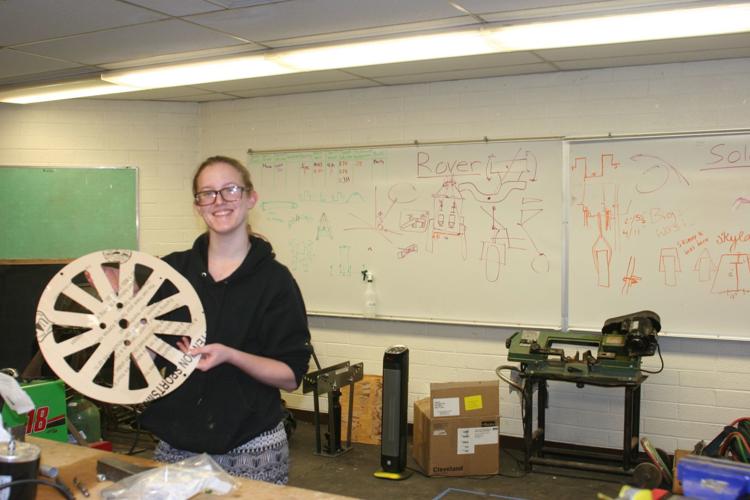 Blue Ridge High School senior Kirsten Stanfiele was working in a separate area referred to as the "dirty room," during the open house. "We utilize this room to cut, weld and fabricate the parts we need," Stanfiele explains. "Here are the templates we used to make the wheels for the Girls NASA Rover team," she said while holding up the prototype.
Finally, Springerville paleontologist Doug Wolfe was on hand to invite schools and students from all over the White Mountains to the Zuni Dinosaur Institute for Geosciences (ZDIG) which is housed in the same building.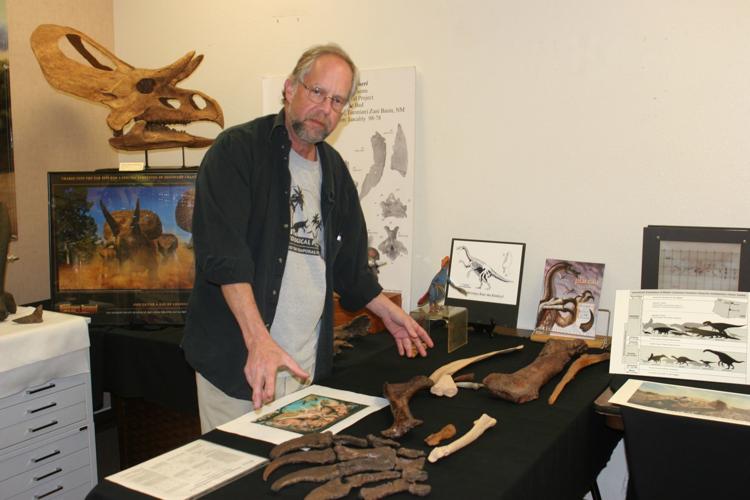 Doug and Hazel Wolfe and their son, Chris Wolfe have partnered with the Blue Ridge Fab Lab and UA Extension to offer learning opportunities for students and community members.
Samsung Solve for Tomorrow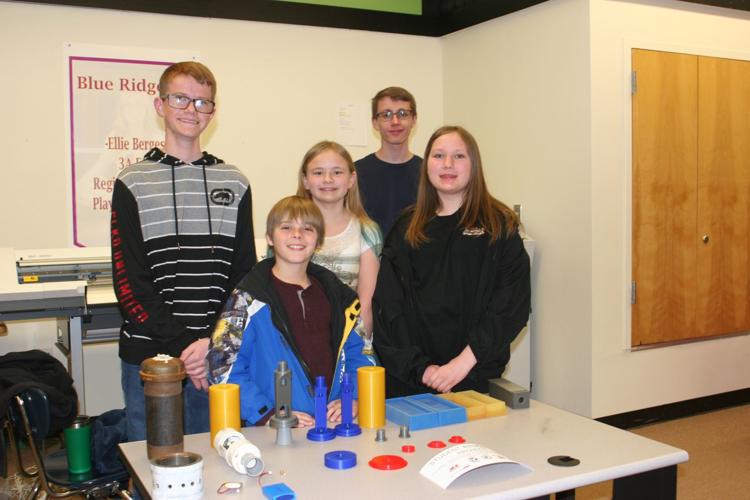 The Blue Ridge Junior High School/University of Arizona Extension 4-H Fab Lab physics and Engineering club was chosen as one of 20 National Finalists in the Samsung Solve for Tomorrow contest.
Partnerships in education
"In the small communities like the White Mountains, it's the partnerships that are going to make stuff work," says Arizona's College of Agriculture and Life Sciences Cooperative Extension representative Steve Gouker. "Through collaboration with Kevin Woolridge, we do our best to leverage those partnerships in the best way possible for the students and their STEM learning."
"When you add up all the components in this Fab Lab, there is over $600,000 worth of equipment," adds Gouker. "That's because of the small businesses and organizations like Ace Hardware, Arizona Game and Fish Department and the Arizona Elk Society."
If you are interested in donating metalworking tools, materials, time or funds to help with next year's Rover build-team, please contact the Blue Ridge District Office, Fab Lab Physics and Engineering Club by emailing Kwoolridge@brusd.org.