SHOW LOW — The September Show Low Unified School District board meeting was an exceptional in that at least 15 people were present in the audience, and two spoke with conviction during Call to the Audience regarding a variety of concerns.
"Call to audience" items are limited to three minutes and the board is not allowed to discuss or take action on these items. They may, however, be added to a future meeting agenda.
First up was Show Low resident Sheldene Cluff, who spoke on behalf of "Concerned Citizens of Show Low Unified School District." She informed the board that Concerned Citizens has 10 items they plan to communicate via monthly board meetings. Cluff began her three-minute allotment by informing the board she was setting her own timer.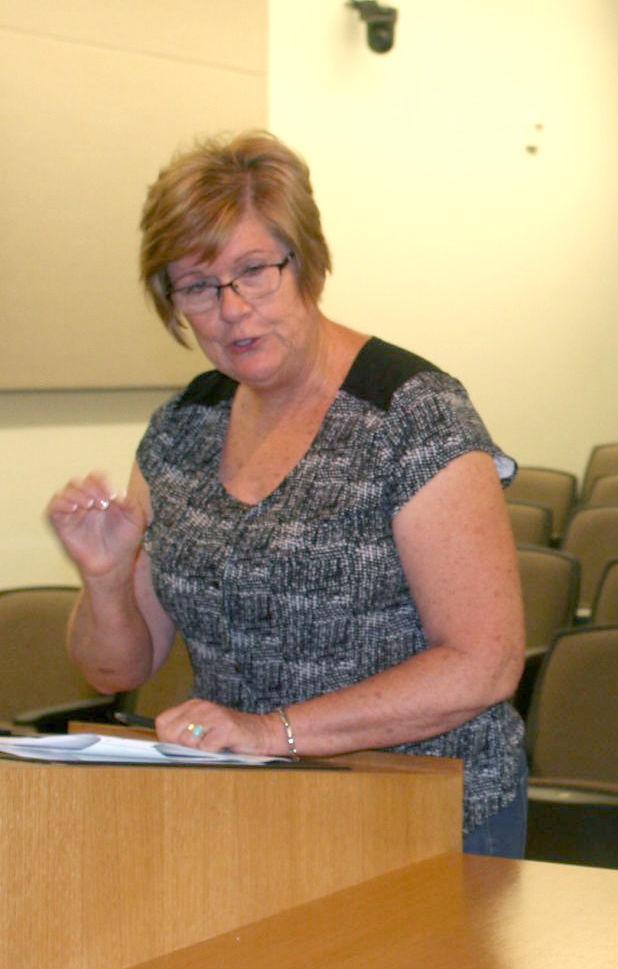 She asked the board to consider what could be perceived conflicts of interest for board members who do not recuse themselves from voting on staffing issues involving family members. "We have some concerns with our council member that states he has some family that's on the list (agenda) that he has a substantial interest in, and doesn't feel he needs to declare himself a conflict of interest," read Cluff from her notes.
Cluff alluded that the possible conflict involved board member Brandt Clark, however she informed the board that she would not say the name in the interest of confidentiality. "We're really concerned; you have a sister-in-law that's a principal and it is concerning," stated Cluff. "Then afterwards, there's a motion approved with new hires and transfers and it was moved by Darrel and you did approve that too – of what you felt like you didn't have a conflict of interest."
"It's does – it looks that way," added Cluff. "By state law it doesn't [look like a conflict of interest] but I'm telling you that, by the community, it does. So that's why I'm here."
Cluff's second item was described as "big changes" in employment and salaries, although she did not provide specifics about which district employee salaries were most concerning.
Show Low USD alumni and mother of six, January Threlkeld, addressed the board next, citing the rising cost of student activity and elective fees.
"I'm an alumni. I'm a parent. And, I'm also a taxpayer," began Threlkeld in her Call to the Audience. "I have a lot of concerns about the fees that are being implemented at the junior and high school."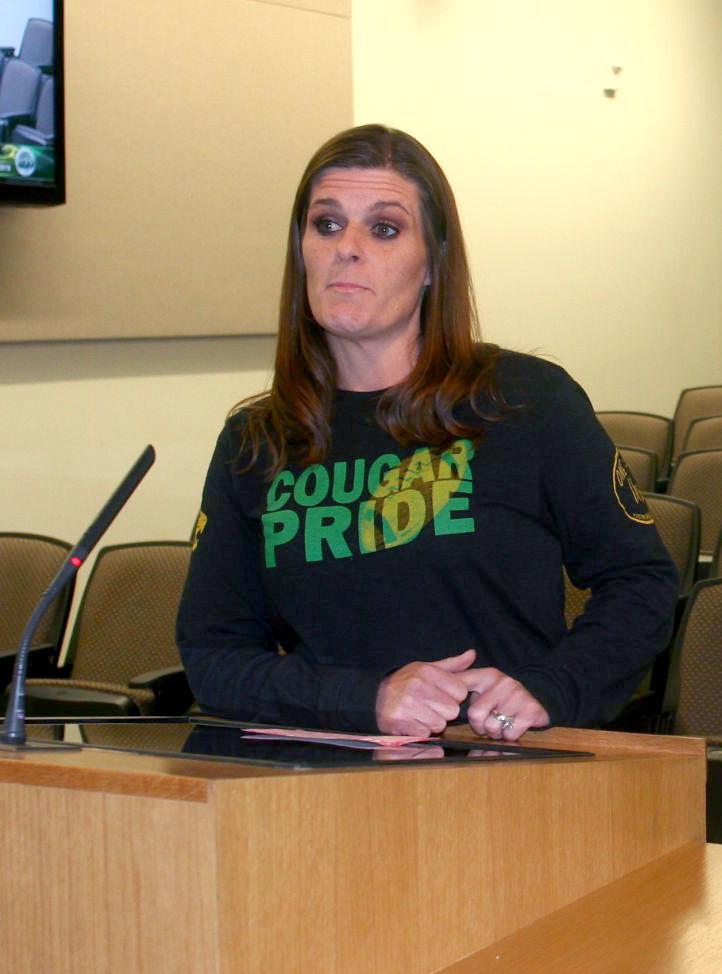 "It bothers me at the methods we're using at the schools to ask these students to bring in these fees — especially at the junior high level and especially when we are approving staff salary increases."
"I think we're a no-tolerance policy school for bullying and I think that needs to go for teachers and administration," she added. "I know of several parents who feel like their students were threatened and bullied into paying the fees." She also said that some students said that their teacher threatened to give them a failing grade if the fees weren't paid.
"We know we have low income families and we are a Title 1 school," explained Threlkeld. "Parents shouldn't have to call and beg and jump through hoops for exemption forms ..." she says. "I don't know how anybody can sit on this board and keep granting raises."
To further her point, she cited a required $50 Career Focus Fee which she said was "ridiculous,",adding that "kids aren't even going anywhere and aren't even leaving the school. They are not venturing into careers so where is that money going?" she asked.
"And I don't think any student should be bullied and be told 'you're going to fail if your parents don't pay this,'" says Threlkeld. "That's not right — that's fear and that causes anxiety and emotion they shouldn't have to deal with at school."
She also discussed the increasing cost of school supply lists and the financial burden put on parents who have more than one student.
"This is something we will be looking into district-wide," assured Superintendent Shad Housley following Threlkeld's presentation.
In a follow up conversation with Housley on September 17, he acknowledged Threlkeld's concerns.
"Mrs. Threlkeld has some valid points and I appreciate her sentiments," said Housley. "We're doing some serious reflection regarding fees and school supply lists," he adds. "It can be a burden placed on families and schools. One of the things that has really changed and expanded [that could help] are tax credits," says Housley.