SHOW LOW — A living history "wax museum" with a twist was on display at Mountain Christian School on Wednesday, March 4 in the campus gym. Benjamin Franklin, Amelia Earhart, Ghandi and the Wright Brothers are examples of the 15 historical characters who were ready to tell the story of their life's accomplishments at the push of a button.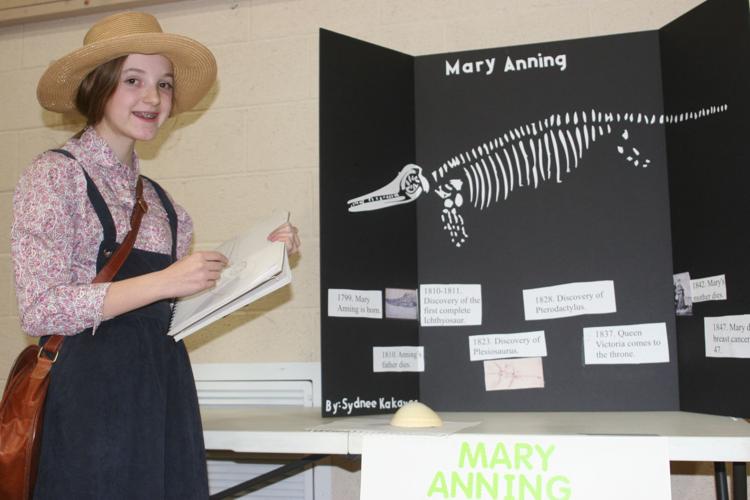 The cast of historical characters were played by accelerated students selected by teachers for grades 3-8. Their assignment was to select a person of historical significance to portray as if they were alive today.
"This was a way to challenge the students and to enrich all of our students in a creative way," says teacher Heather McGrew.
"They chose their person, they did all the research outside of their regular school day and they did all the work," she adds. "We were here to help support them as needed in the independent activity."
The exercise took two months of research, planning, costume design, prop design and memorization of a script.
On Wednesday, the students set up in the gym and stood still as statues while groups of other students came to their stations to learn about the person they were imitating. In order to begin speaking their memorized part, a member of their student audience pushed a button at their table.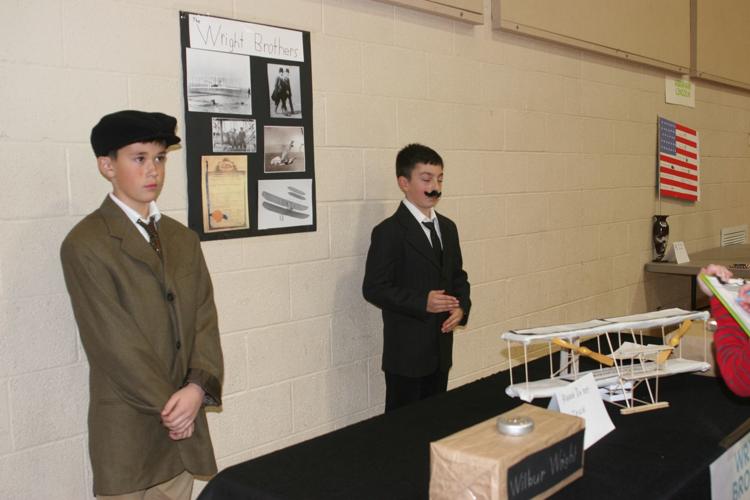 Once the button was pushed, Abraham Lincoln, Marie Curie or Billy Graham came to life, sharing historical information about themselves. The observing students were welcome to ask questions and encouraged to take notes at each station.
Mountain Christian School is an inter-denominational Christian school serving students from Kindergarten through 8th grade.