WHITERIVER — Over 120 dogs on the White Mountain Apache Tribe (WMAT) reservation have been rescued thanks to Tails of Love Rescue.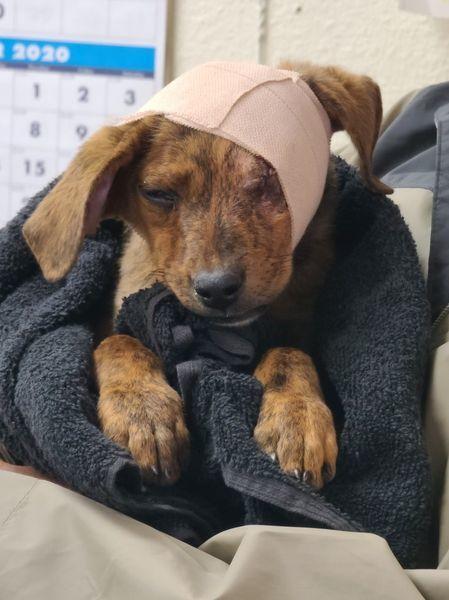 The organization was founded by Lance Matthews of Linden and about 12 other volunteers and key players including Elizabeth Brickner of Show Low. Their focus is helping dogs in distress on the reservation.
They began their venture — one dog at a time.
"We are concentrating on dogs in need that we find in the immediate area," said Matthews.
Although the focus is on helping dogs, they will also help a cat that's in distress. They will try to get them moved over to a safe place, (away from the dogs), in Concho where they have a volunteer that assists them with cats.
Tails of Love is different from other local shelters or animal control facilities because they are not a surrender type of rescue.
"The dogs that we deal with are suffering from a number of things," says Matthews. "They are out fending for themselves and typically suffer from starvation, mange, worms, dehydration or injuries of some sort."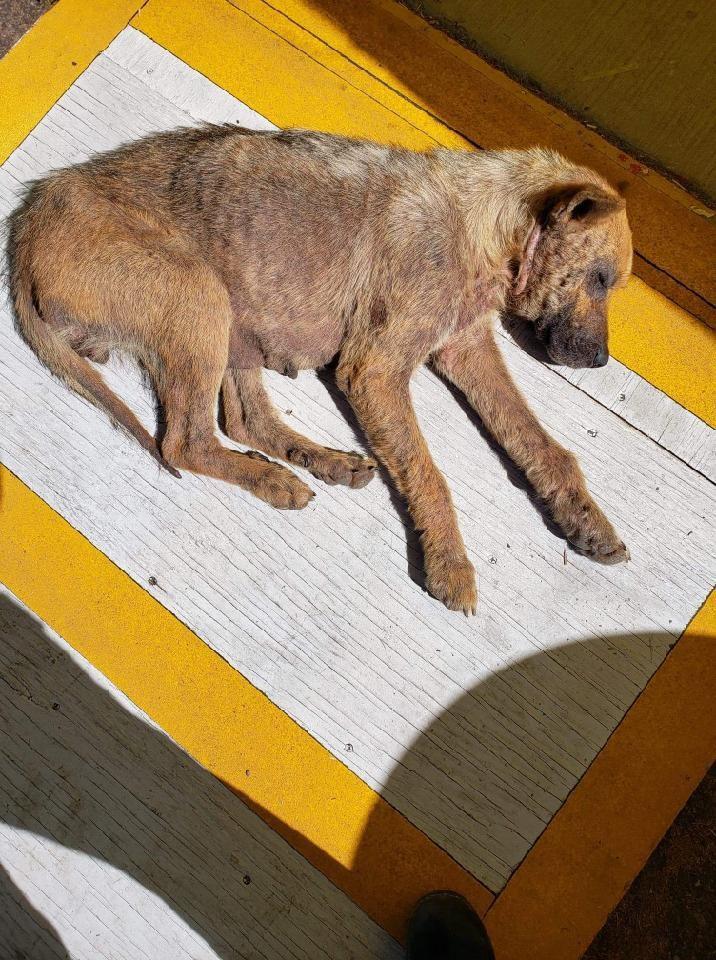 They don't have the resources to take in all the stray dogs or to accept dogs that people are surrendering because they can no longer care for them. Their mission statement is: Tails of Love Rescue is a group of passionate volunteers dedicated to raising awareness, rescuing, rehabilitating, and rehoming Native American Reservation dogs.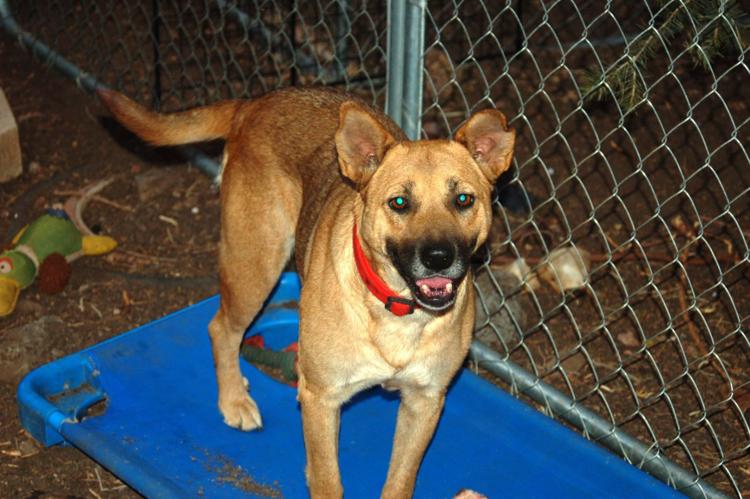 "Essentially, we try to focus on the dogs that are going to die if we don't do something," said Matthews.
The other problem is pregnant dogs and their litters.
"Some people make us aware of dogs with puppies or we will see a pregnant dog about to have pups," said Matthews. "We will try to get her help before birth or follow her to the pups so we can keep them all together — especially if the mother is starving or injured."
How Tails of Love got started
These dogs are looking for food for the most part and are always looking for handouts," said Matthews. "But there are times when people have encounters with stray dogs when they are out and about."
Someone on the reservation approached Matthews, asking if he could figure out a way to safely remove the stray dogs. Matthews works in the Whiteriver area and is known for his love of animals.
"I thought it over one weekend and the idea of starting a rescue that focused solely on reservation dogs was born," said Matthews.
Each dog has different needs, depending on size and their current state of health. Recently they took in a Saint Bernard that was 80 pounds underweight. This dog obviously has more financial costs when it comes to daily feeding and the nutrition just to get her back to a healthy weight.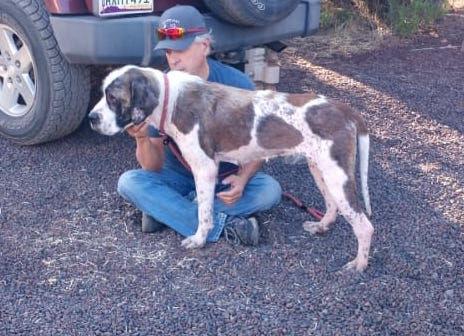 Housing the dogs is also a challenge. The rescue can only move the number of dogs they have room for and have kennels for. There is a cost of transport too to foster homes, etc.
"We are dealing with undernourished dogs suffering from mange and have never had vaccinations of any type so there is a good sized financial burden that we undertake with each dog," said Matthews. "Initially, most of the expense was coming out of our own pockets. That's hard to sustain over time."
Since January, it's been a collaborative effort among Matthews, the four-member board of directors and the volunteers. But, like most rescues, they need more help and more funding.
Tails of Love has recently obtained its 501©3 designation so the board hopes to organize a fundraiser in the near future. Up until now, everything has been accomplished through volunteers and their donations of funds — and time.
"We wanted to do some fundraising over the summer but like everything else COVID-19 put a halt to anything we wanted to do," said Matthews. "For now, we are going to continue with Go Fund Me efforts and the PayPal donation button on the website."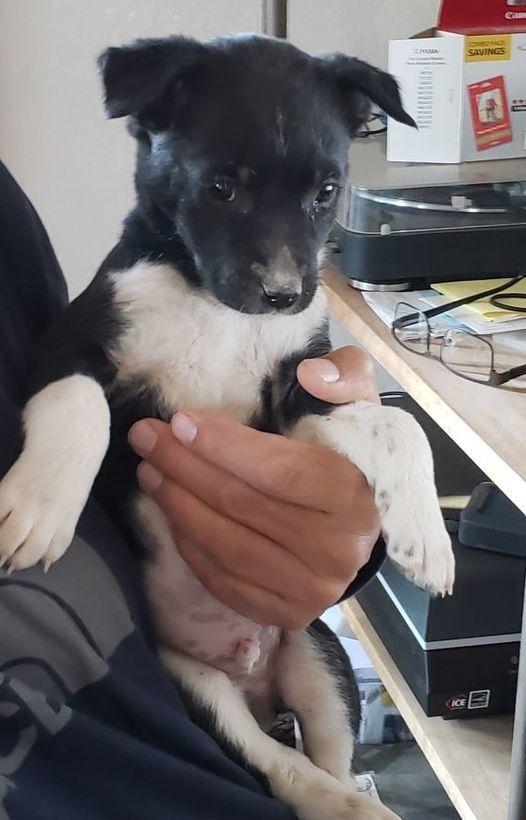 Mostly, Tails of Love wants the public to know that they welcome the involvement of anyone interested in helping these dogs. You don't have to live on the reservation to help says the organization.
There are several things the rescue would like to accomplish in the future.
"We are working with some volunteer veterinarians," said Matthews. "This will hopefully will allow us to focus on spay and neuter clinics for stray dogs that generally can't be addressed by organized clinics that provide services for pets, i.e. animals with owners. If this works out, it could be a huge benefit to the stray reservation dogs."
Down the road, Matthews said they may be able to provide regular spay/neuter services — or a clinic. They are also in conversations with a Christian Veterinary Mission who has members in Pinetop. Those experts may be willing to donate time to come to the reservation to help these animals.
"We need to find foster homes and facilities to hold our newly acquired dogs, especially ones suffering from medical problems," said Matthews. "It takes time us to nurse them back to health before moving them to a foster home and eventually a 'forever' loving home."