SHOW LOW – Almost seven decades after he was born in Upstate New York, John "Cisco" Francisco, who attended grade school in Pennsylvania, high school in New Jersey and college at the University of Arizona, has been prepping in the middle of the COVID-19 pandemic to reach another milestone in his life – running seven miles for his Big 70 on May 18. That would top the six he ran when he turned 60.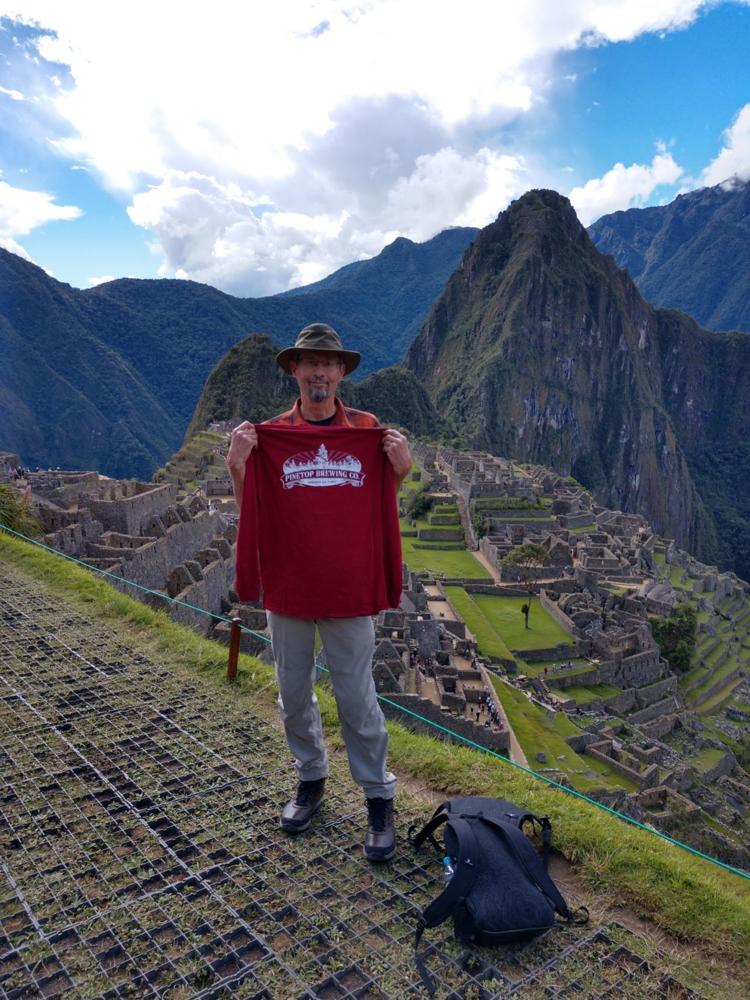 That was Plan A but as artist and author Suzy Toronto says, "Life is all about how you handle Plan B.
On May 4, "Cisco" was thinking about Plan B and his Facebook post reflected it.
"Well I was going to run 7 miles for my 70th Birthday on the 18th but my goal was already reached this morning. In fact my time improved by 40 seconds per mile. I was running an average of 11 minutes and 20 seconds for 6 miles but today I added in High Intensity Interval Training for each mile and for 7 miles I averaged 10 minutes and 40 seconds per mile. Looks like I may need a new goal for the 18th. Either more miles or faster speeds!" [sic]
Cisco said he has always been active and exercised a lot but since being home due to the pandemic, he has been able to focus on running, Track and the elliptical.
"I was always tall and skinny. My body thrived on working itself," he explained. "I did stuff and stayed active." While at the UofA, he even spent lunchtime at the gym.
In 1980 he spent seven years doing cave surveying and expeditions at Carlsbad Caverns in New Mexico and could easily handle a 300 foot drop.
Though his parents were not real active, he does have longevity on his side. His father lived to 91 and his mom to her mid 80s and their parents lived until their late 80s and 90s.
His wife Bonny also enjoys exercise. She works out five days a week doing thing like Zumba and Yoga.
As for Plan B, he will exceed his plan because Cisco is a true Renaissance man.
Though he graduated with a BA in English and minor in the Classics, he spent 28 years as an Information Technology Manager at UofA where it paid the bills. He really loved teaching though and has not stopped learning or setting goals since he graduated.
He didn't start drinking until college and found he was more drawn to the taste of imported beers. One day he came upon some hops and yeast and got a book which led him to becoming an avid home brewer for 40 years. He loved the traditional Belgian beers and he and Bonny traveled to Belgium, not once, but twice, to learn Belgian techniques for brewing. He also had a friend who owned Barrio Brewing in Tucson who let him lend his hand at brewing and even tried to keep him there after retirement.
Cisco and Bonny bought property behind Stanford General Store in 1999, retired in 2012, came to Show Low and began building their retirement home in October 2014. They moved in their home in April 2015. Another goal and plan accomplished.
In the meantime, another accomplishment surfaced – playing guitar had caught his eye in 1990, but it was a concert featuring a Brazilian artist at a UofA Centennial that sent him in the direction of a love quest with bass guitar. He took lessons, joined a band, and gained valuable knowledge that it is the bass player that monitors what everybody else does.
"Listen to the bass player and if you get lost, petal back," said Cisco.
Within two days of moving to Show Low, he answered an ad on Craig's list for someone to sub for bass and he got the job, playing with Quarter Moon. He kept subbing and then hitched up with local musician John Kennedy and eventually wound up as part of Siringo, a band out of Heber-Overgaard. He played with them for three years.
Leaving the band he started subbing with Blue Tattoo and soloed in the local music scene. But, it was this accomplishment that totally pulled him out of retirement and set him in the direction of another huge accomplishment.
The brew scene on the Mountain provided only one brew pub — and Cisco made it known that it was not up to his standards – the food or the brew. Through his association with Jim Saxy, he connected with Jim and Brigid Maloney, owners of Pinetop Brewing. After what turned out to be a full day's visit at Cisco and Bonny's home, the brew-making connoisseur had the Maloney's attention. He declined their offer for the brewmaster job but acquiesced to act as a consultant, promising awarding winning brews within a year – that was 2015.
After two weeks of not sleeping, Cisco went into action mode and offered a plan – a plan that shut down brewing temporarily but eventually over time lead to new equipment – a professional brewing system — and with Cisco brewing as fast as possible to satisfy the wants of customers. Along with all those things in place came Cisco's idea for a new food menu to complement the brews. He was officially out of retirement.
During all of the changes, Cisco's expertise yielded another success which occurred only four months into the transformation at Pinetop Brewing, but catapulted the transformation that is now evident.
The Maloneys encouraged Cisco to enter the Strong Beer Festival, Arizona's largest annual beer festival, just four months, not one year, after initiating changes at the brewery. Reluctantly he gave in and entered two of his brews and made history winning a Gold medal and Best in Show for the Grand Cru.
Winning brought on more successes and brew distribution was the next piece in the puzzle. It began but has been curtailed by COVID-19. Cisco does have a helper now and after four years he is back to where he wanted to be – part time in retirement, and not just a brewmaster, but a partner at Pinetop Brewing.
So, it is no surprise that in the down time of COVID-19 Cisco has already met his milestone for the Big 70, even though May 18 hasn't arrived.
Though this is just the Cliff Notes version of the varied successes of John "Cisco" Francisco, there will always be a next.
A post on his Facebook page could be an indicator: "After exercise I'm taking a 6 month online bass technique course and also practicing standard tuning guitar and also open E tuning slide guitar. Keep your mind active and learn new things." [sic]