ARIZONA — Reliable studies on how easily COVID-19 spreads are finally beginning to accumulate, three months into a pandemic that has shut down the world.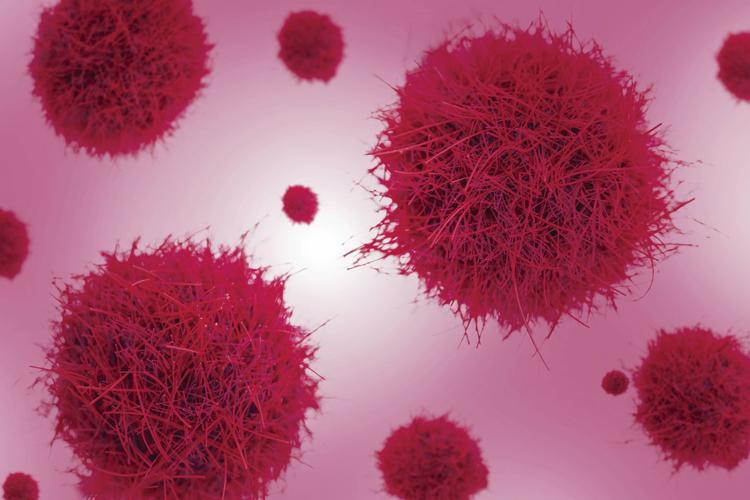 One, recent landmark study came to the perhaps contradictory conclusion that the virus doesn't spread as easily as experts feared – but may also be more widespread. The study look at 391 people who tested positive for the virus and their close contacts in China, according to the research published in the renowned medical journal Lancet.
The study found that only 11 percent of the people who actually live with an infected person end up getting infected and only 7 percent of their "close contacts." Contract tracing cut in half the number of days someone was infected and spreading the virus before getting tested. However, no one's yet sure how many people get infected and never do have symptoms – and so never get tested in the first place.
The results offer crucial new insights as Arizona and many other states stand poised to ease "stay at home" orders and open up non-essential businesses, including restaurants. Health experts have suggested contact tracing and testing could play a critical role in avoiding a second, debilitating wave of cases.
Gov. Doug Ducey this week allowed the reopening of many non-essential businesses, including restaurants. He cited a decline in the percentage of tests with a positive result, a decline in the percentage of the state's hospital beds occupied by COVID patients. Some health experts cautions that might reflect a big increase in total tests and a emergency order that boosted the total number of available hospital beds.
Early this week the state had more than 11,000 cases and 542 deaths, with the rate of increase still inching upward. The number of tests has increased dramatically in the last two weeks, but Arizona still has one of the lowest testing rates in the country. The state reports some 6,000 swab tests daily to detect an active infection. Some 7.7 percent of those have come back positive. The state is also doing about 6,400 finger-prick blood tests to detect past infections each day. Some 3.3 percent of those have come back positive.
The Lancet study examined the course of the infection in 391 people and their 1,286 close contacts – all contacted by healthcare workers and tested repeatedly to see if they developed the disease. It represented one of the few studies that involved testing of all close contacts of an infected group.
On average, people were quarantined four to six days after developing symptoms. Contact tracing cut the time those infected were still spreading the virus by two days.
The study found children were just as likely to become infected as adults, but were much less likely to show symptoms. Overall, about 80 percent of those infected showed symptoms and 3 percent had developed severe disease at initial assessment.
"This analysis shows that isolation and contact tracing reduce the time during which cases are infectious in the community," Lancet's research found. "The overall impact of isolation and contact tracing, however, is uncertain and highly dependent on the number of asymptomatic cases. Moreover, children are at a similar risk of infection to the general population, although less likely to have severe symptoms; hence they should be considered in analysis of transmission and control."
Some 77 percent of the initial cases were identified by their symptoms and had an average age of 45. The researchers followed 228 of the original cases through the course of disease and documented three deaths. Among the close contacts who proved infected, 20 percent had no symptoms and 29 percent had no fever.
Men older than 60 had the most severe symptoms.
The researchers put the median incubation period at 4-8 days before the onset of symptoms. However, in about 5 percent of cases symptoms didn't develop for 14 days. On average, it took an average of 22 days to recover, with much quicker recovery in young adults.
On average, each infected person spread the virus to 0.4 other people – a relatively low infection rate. However, some people were "super spreaders." In fact, 80 percent of the infections came from just 9 percent of the initial patients. The odds of spreading the virus increased over time, which means that vigorous contact tracing could find and isolate people before they become highly infectious. Since China was aggressively contact tracing and testing, this response could account for the relatively low rate of spread – especially compared to the US experience.
"However, uncertainty in the number of asymptomatic cases missed by surveillance and their ability to transmit SARS-CoV-2 must temper any hopes of stopping the COVID-19 pandemic by these measures."
The study found that 20 percent of those infected never did develop symptoms. Other studies have suggested perhaps 40 to 50 percent of people infected don't ever know they're infected – and therefore don't get tested and are never quarantined.
The stakes in slowing the spread of the virus through testing and contact tracing remains especially high in rural Navajo, Apache and Coconino counties, which have the highest death and infection rates in the state.
Nonetheless, the state's three-week testing blitz with drive-through testing centers remains focused on Maricopa and Pima Counties – which have far more cases but lower infection rates per 1,000 population.
Early this week, the state had an infection rate of 158 per 100,000 and a death rate of 7.54.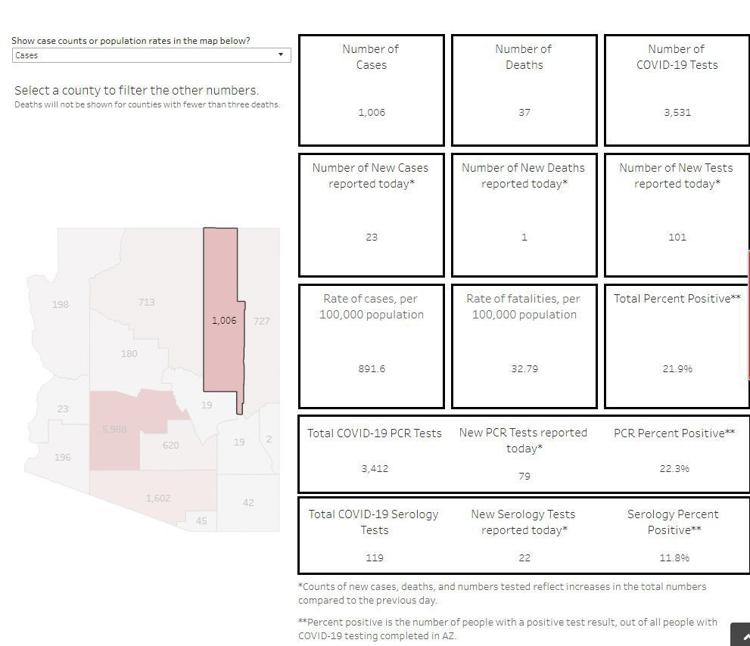 Compare that to Navajo County, which had 892 cases and 33 deaths per 100,000. About 22 percent of the swab tests and 12 percent of the antibody tests were coming back positive – which means only people with serious symptoms or close contact with an infected person are getting tested.
In Apache County, the infection rate is 1,012 and the death rate 14 per 100,000. Some 16 percent of the swab tests and 9 percent of the antibody tests were coming back positive.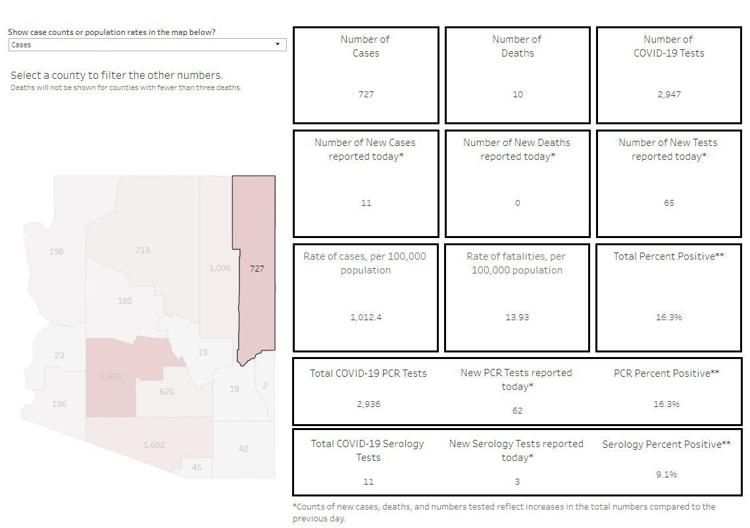 Statewide, about a quarter of the deaths have occurred in nursing homes. People over 65 account for 80 percent of the deaths and those between 55 and 64 another 11 percent of deaths.