WHITE MOUNTAINS – "You can do something big, or you can do something small. Because whatever you do ... it's better than nothing at all. Foster. Adopt. Rescue. Advocate." Such is a sign used by many shelters across the county that tugs at the heartstrings of those who read it. And, it echoes the sentiments of the 18 employees and innumerable volunteers of the Humane Society of the White Mountains (HSWM) who will be celebrating their 50th Anniversary on June 20 from noon until 3 p.m. at the shelter.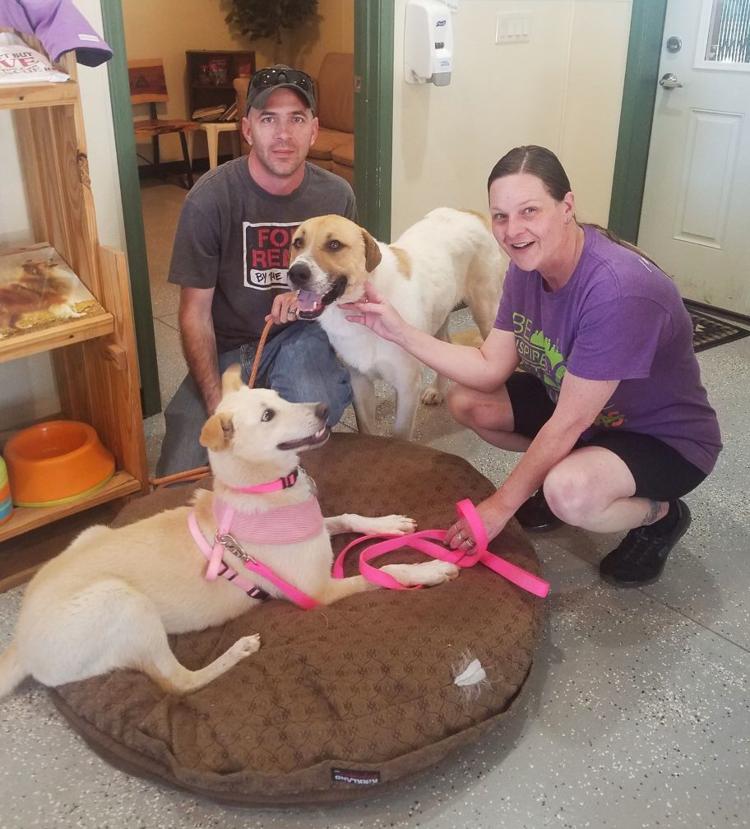 As a non-profit the HSWM is required to hold an annual meeting of its members, and that will also take place on June 20 from 11:30 a.m. to noon. With 50 years of existence, HSWM has had numerous board members throughout the years who were a part of the 50 years of service to the animals and the White Mountain community. Though it is impossible both time-wise and research-wise to identify every one of the former directors, Deena Pace, current director of the facility, hopes that anyone who has ever served on the board will accept a broad but sincere invitation to come and join the annual meeting and the celebration which will follow.
Hot dogs, chips, cookies and beverages will fuel attendees with energy for a tour of the facility – not just the entrance to the facility which is what the public normally sees, but a tour of the entire facility which includes the buildings on the inside, in the back, where even more adoptable animals are housed.
A historic video presentation will be shown which will focus on HSWM's 50 years.
And, if you have ever adopted a pet from HSWM, you are invited to bring a non-returnable photo of that pet or pets to be placed on the Rock Star Wall which Pace said will be there for years to come.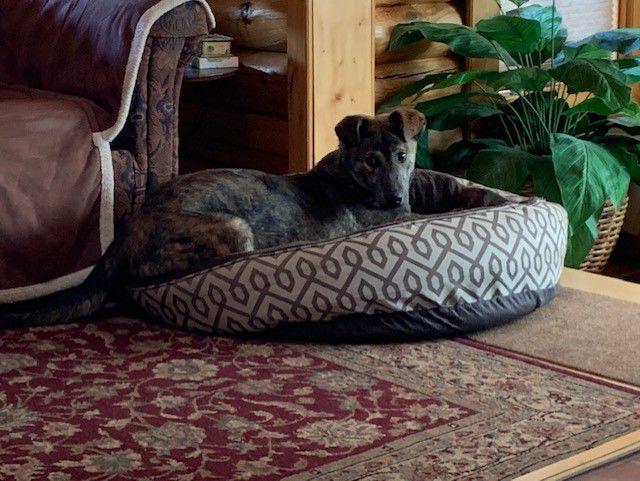 A celebration of course usually comes with prizes and this one is no different. A drawing will be held for six $25 gift certificates to the Dog House Thrift Shop which is the primary support for HSWM. They will also draw for five free microchips.
This year COVID-19 caused the thrift shop to be closed for five weeks. With it being the everyday income the shelter depends on to operate, the shelter had to draw from its fundraising dollars and donations. The thrift shop opened back up on May 12 when Arizona entered Phase I of re-opening.
The Dog House is located at 3002 W. White Mountain Boulevard in Lakeside. It is open Tuesday through Saturday from 10 a.m. to 4:30 p.m. and they even do pick up for large items with prior scheduling. And, they would love to have your donations which go 100 percent to the shelter. They are currently accepting such things such as clothing, linens, purses, shoes, fans, heaters, tools, lighting, gently used home decor', sporting and recreation equipment, grocery bags and aluminum cans during business hours.
Thanks to the community, however, the animals have not been forgotten during COVID-19, in fact, between April 1 and May 11, the shelter had 50 adoptions. For those that spend their days working or volunteering at the shelter, though each animal is special, there are always a few who stand out and cause a tear or two to shed when they are actually adopted.
One of those extra special ones was Olive, a brindle. She came to the shelter in February 2018 and was adopted and returned a couple of times. Pace said, "Olive is a great dog. It just took time to find the right home for her, and we did that on April 9. Olive is happy and loved in her forever home now."
Another was Captain, also a brindle. "Captain came into us as a puppy, very unsocial and with medical problems. The medical took time but the soul took longer," said Pace. "During the quarantine he went into a foster home and was able to get the extra help he needed to become a fun, loving puppy. Captain also is in his forever loving home now."
Then there was Chardonnay, who is Captain's sister. Pace said she also had medical and social problems. "She actually progressed faster than Captain, but also needed a home that would finish helping her with her social skills," said Pace.
And, then there was Roy who was adopted after Chardonnay but went to the same family. "They love each other," said Pace. "Those are the one's that touched our hearts a little more than others."
"We are always happy when we find loving homes for these great pets but ones like Olive who have been with us so long are bitter sweet," concluded Pace.
The shelter is more than just a stopping place for the animals – ask any employee or volunteer. Each has their own story to tell. They also offer low cost spay and neuter, pet adoptions, licensing, microchipping, lost and found, pet education and stray intake – and love. And, there is always room for another volunteer.
The 50th Anniversary event is to celebrate HSWM's 50 years in the community and show off their facility and thank the community for its support. It is not a substitution for the annual looked-forward-to Happy Tails Auction & BBQ event which will take place on Aug. 29 at The Orchard at Charlie Clark's in Pinetop.
You probably know where it is, but just in case, the HSWM is located at 3212 N. Porter Mountain Rd., Lakeside.