SHOW LOW — What more could one ask for than a day of great music and great food in an awesome high country location that can boast a cool climate? On Saturday Aug. 31 the Second Annual Battle of the Bands & Vans at Frontier Park will be one of the area's the biggest attractions.
The fun includes numerous bands playing pretty much every kind of music there is, but also a food vans competition. While people are choosing which band they like best, they will also be choosing the food they like best. The $5 admission fee comes with five voting tokens.
"This is an amazing event that is hosting two separate competitions at one time; a music competition and food competition. There will be 10 bands and 10-15 food vendors battling for the first, second and third place prize money and trophies," the host of the event, Show Low Main Street, posted on their website.
Food samples will cost around $2-$4.
The band and food vendors who get the most votes from the public get $500 for first place, $300 for second place and $200 for third.
And food vendors who don't want to compete can still be part of the event by just selling their food to the public without the pressure of competition. For those who are in the competition however, winners in both categories get to take home a trophy with their financial windfalls.
Each band will play a 45-minute set as music-lovers relax under White Mountain skies. To find out the band lineup and times they will play, check out the Show Low Main Street Facebook page.
The event is billed as family (and dog) friendly with something for everyone. Kids will be able to play in bounce houses for free and everyone can participate in yard games. For those who bring their dogs there will be an canine obstacle course. For those who like a little more of an adult flavor to their festivities, there will be a beverage hut. And there will be vendors selling various wares for anyone who wants to do a little light shopping.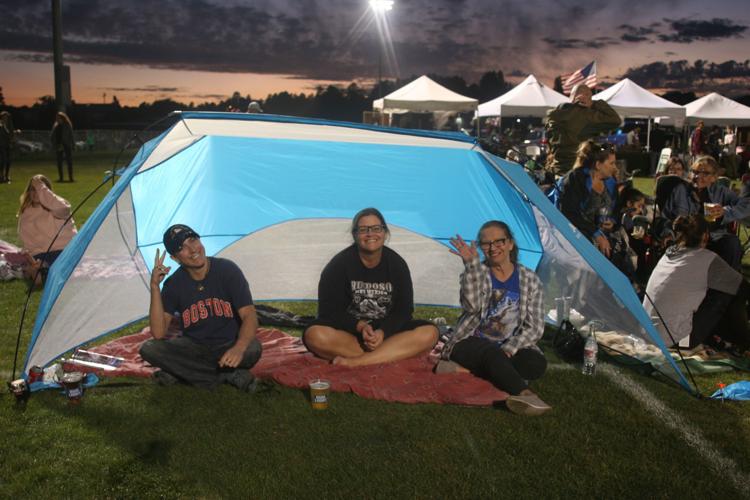 Organizers said last year they had more than 2,100 people attend. This year the goal is to get 5,000 or more people to show up. Proceeds from the event will go to Show Low Main Street to help revitalize the downtown area. Show Low Main Street is a non-profit organization dedicated to the economic and aesthetic enhancement of the Show Low Downtown Redevelopment District.